Lucknow is full of modern architecture and places to spend a good time – hanging out with friends and family. But there's a palace, named Dilkusha Kothi, I think you didn't know like I'm going to tell you. Not only in terms of one of the places to visit in Lucknow but also for having a good and peaceful time.
In this, I have jotted down my experience and tried to explain why this place matters. It has a deep history as well as very peaceful. It's an ASI protected monument.
Here's a quick virtual video tour, in case you're not into reading:
---
---
There are lot many reasons to declare it one of the best, garnished with some bizarre facts too. And I will tell you exactly all of them, but let's start with some background knowledge first!
For the Nawab of Oudh
Around the year 1800, close to 1805, Dilkusha Kothi (or Dilkusha Palace) and gardens were constructed. A good friend Nawab Saadat Ali Khan, a British resident, Gore Ouseley built this building for him as a hunting lodge. Eventually, it was being used as a summer place by the Nawab.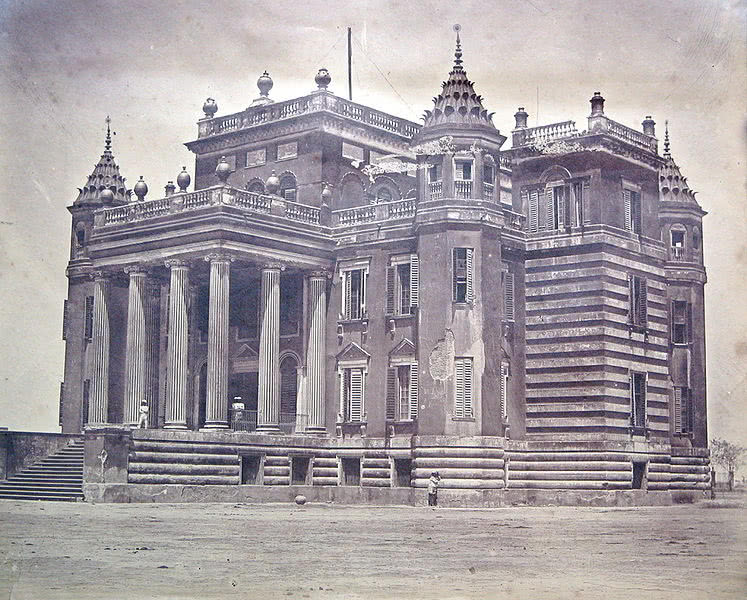 Architectural Bliss
Standing in the Baroque style of architecture, Dilkusha Kothi is one of the most splendid monuments in Lucknow. It is in the NER colony, nearby the Lucknow cantonment area.
One bizarre thing you'll notice is that building doesn't employ any courtyard which is contrary to Indian tradition back then. Moreover, the design captures resemblance to a great extent with the Delaval Hall of Seaton.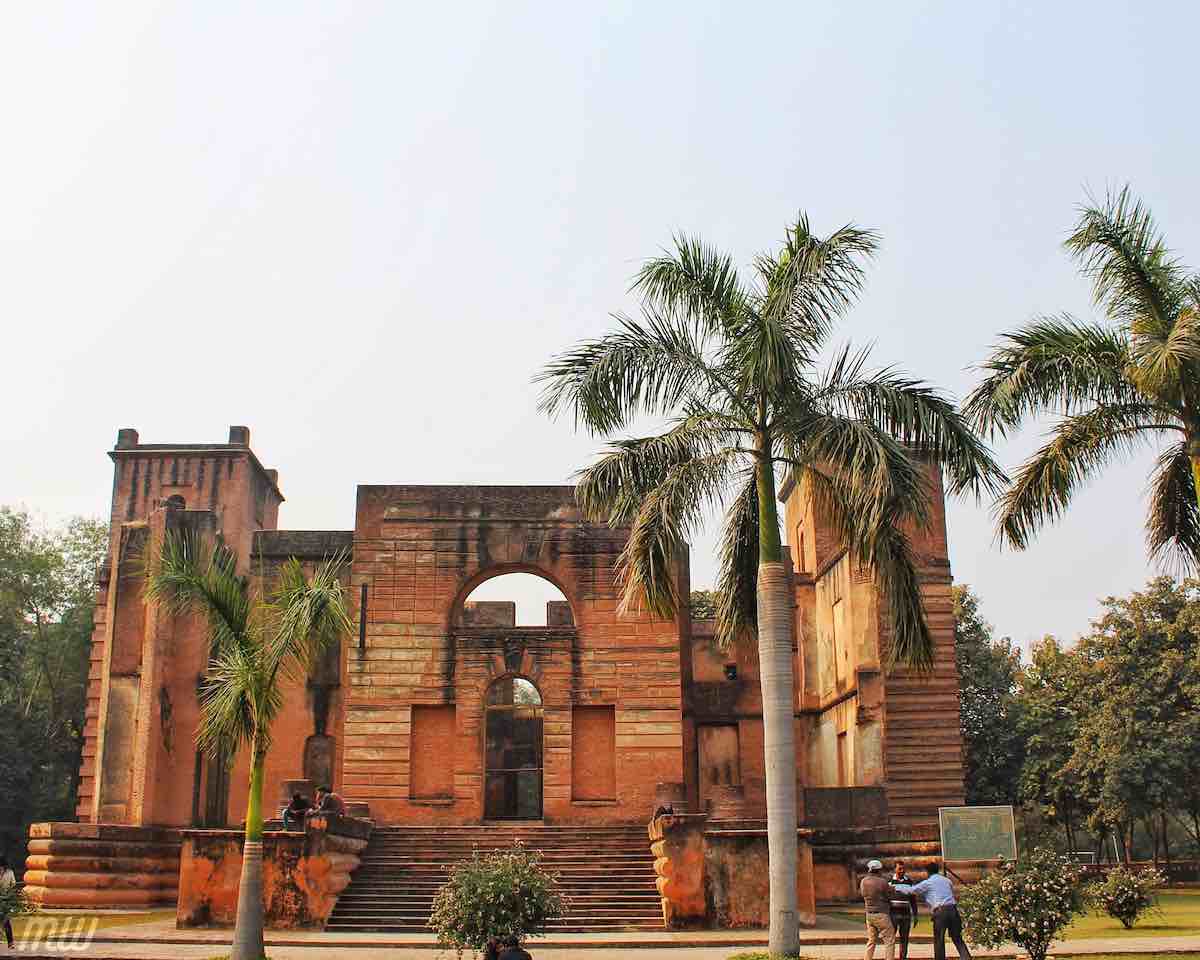 In the north-east of the palace, there's another Kothi which was built by Nawab Wajid Ali Shah, purposed to hold military exercises of Nawab's troops. But later, Britishers asked to demolish the exercise and abandon the place, and the same happened.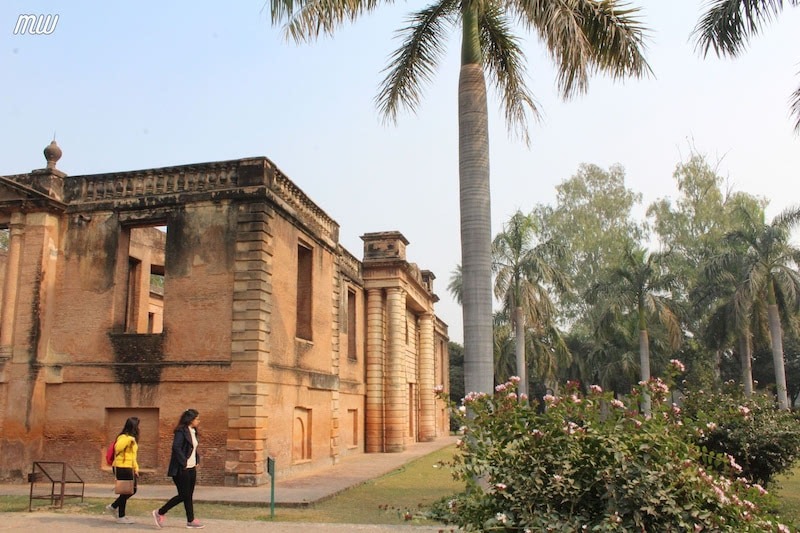 Dilkusha Kothi in South Korea
When British actress Mary Linley Taylor visited here, she was so heartfelt that she decided to name her house as 'Dilkusha.' Mostly lived in Seoul, the actress named her house 'Dilkusha' which is in the Jongno district of Seoul, South Korea.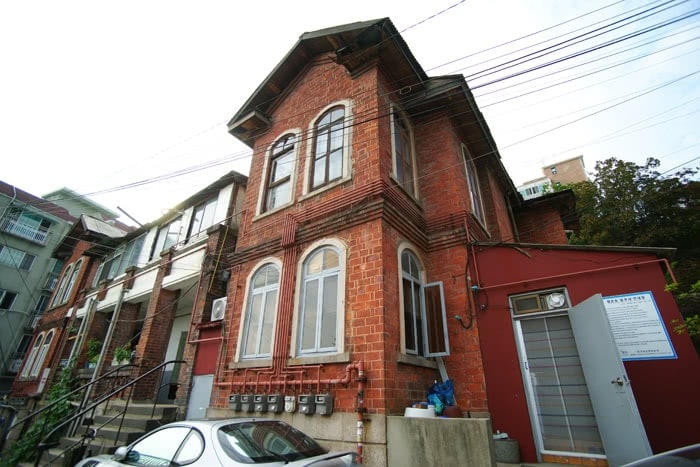 Present Situation
After the siege of Lucknow in 1857, the building suffered greatly and was ruined by the 1880s. ASI has worked upon to stop the decaying. In the present scenario, Dilkusha Kothi exists as a ruined palace with extensive but restricted Dilkusha Gardens all around.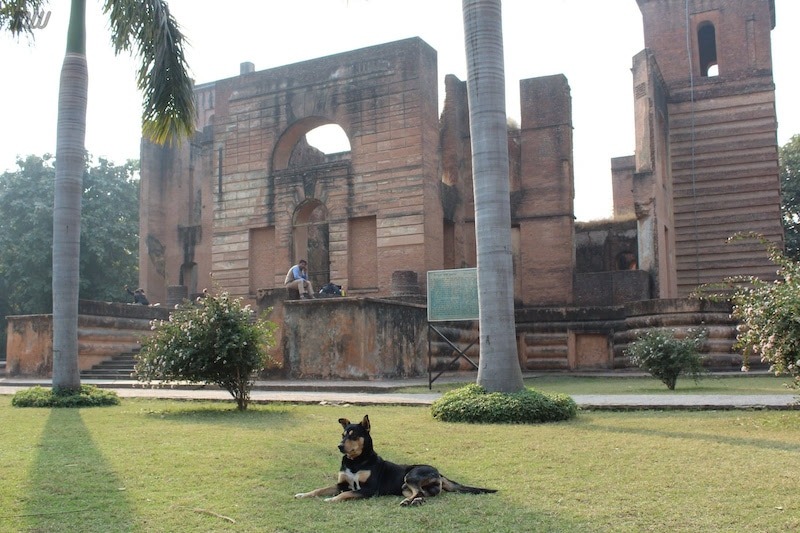 My Review of This Place
While 'best' can be a very subjective and broader term, I feel this place is one of the best for the soulful and peace-seekers.
This place is embraced by history, nature, tranquility, and perfect for heart-to-heart talks. Though it's near the busy Charbagh railway station, this place is astonishingly very calm and soul-soothing, especially in winters.
Things You Can Do Here
If you decide to give Dilkusha Kothi a visit (which you should at least once), these are the ways in which you can make your visit successful:
Spend some good time with a friend(s),
Go for a picnic,
Study in silence (we actually saw a few people studying here many times),
Delve into the history,
Spend time with yourself (self-love).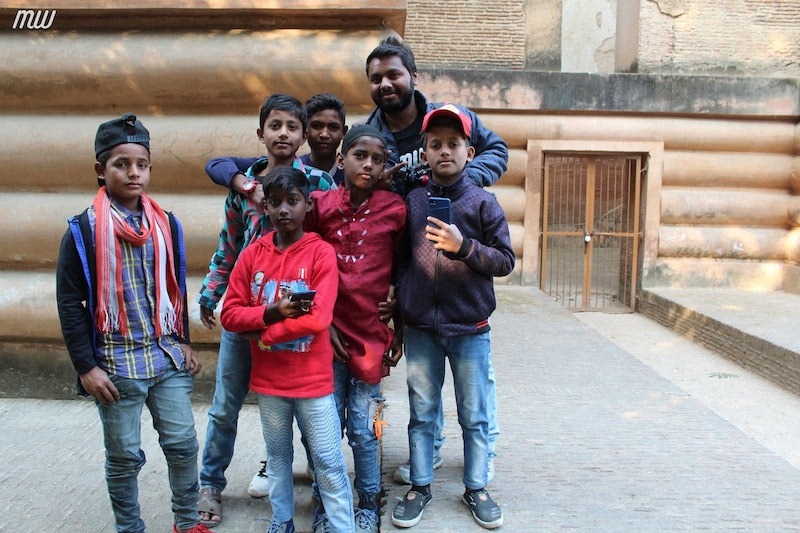 Practical Details
Dilkusha Kothi Address: Bibiapur Marg, Neil Lines, Cantonment, Lucknow, Uttar Pradesh 226002 (Google Maps Link)
Dilkusha Kothi Timings (Opening Hours): 8:00 am to 6:00 pm, all days of the week.
Admission Cost or Entry Fees: Free (as on 10-Jan-2019).
Distance: 4.6 km from the Charbagh railway station, 21.8 km from CCS Airport, 6.1 km from Qaiserbagh Bus stop.
Conclusion
I visited this place with Abhishek (the two Misfits) on 10th Jan 2019 for the very first time, and it was totally worth it, we can say for us. There was a perfectly serene environment, kind of where you can stay for hours getting lost into nature and surroundings.
It is amazing to think that so much historical events have passed in front of these ancient walls, so much these walls have listened or seen – from Nawabs to the tourists of today. They have witnessed the shape and grandeur of the place from nothing to now.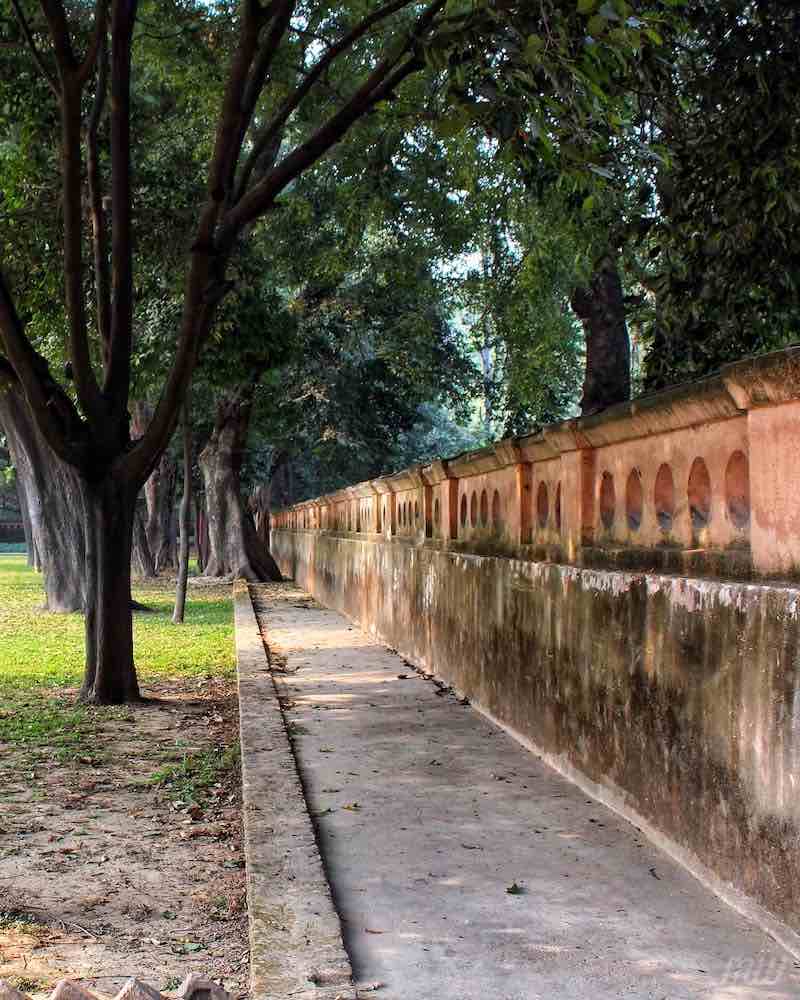 In my opinion, if you're a Lucknowite you must give this place a friendly visit. And if you're a tourist, why not also see Lucknow from the mainstream places?
What would happen if we could be those walls and watch the story as a film? Comment your thoughts on Dilkusha, I'm curious to listen to them.
---
Some Common Questions Related to Dilkusha Kothi
What is the entry fees of Dilkusha Kothi?
Dilkusha Kothi or Palace's entry is free of cost. We visited this place twice, however you may have to fill details in an entry register.
What is Dilkusha Kothi famous for?
Nothing specific, but Dilkusha Kothi is a ruined monument famous for its history and peaceful environment.
Who built Dilkusha Kothi?
Gore Ouseley built the Dilkusha Kothi. However it has suffered greatly during the Indian Mutiny and at present lies as a ruined palace meant only for tourists and peace-seekers.
Where is Dilkusha Kothi?
Dilkusha Kothi is situated in Lucknow close to the Charbagh Railway Station. Its address is: Bibiapur Marg, Neil Lines, Cantonment, Lucknow, Uttar Pradesh, India 226002
Why should I visit Dilkusha Kothi?
Dilkusha Kothi is for you if you have a flair for history and architecture and love to explore them. People who are looking for a moment of peace can also visit this place.
---