Pune. What a city! The very first thought that slipped into our minds was of the greenery of the city. Heck, the city seemed more pleasant than Delhi and our home city Lucknow.
Even the most bustling corner of the city has a place for the trees, and that made my heart so jovial.
My mind quickly reminded me of the thought I had heard somewhere (perhaps said by Steve Jobs). When technology and art (nature is an art, isn't it?) goes hand in hand, we create extraordinarily.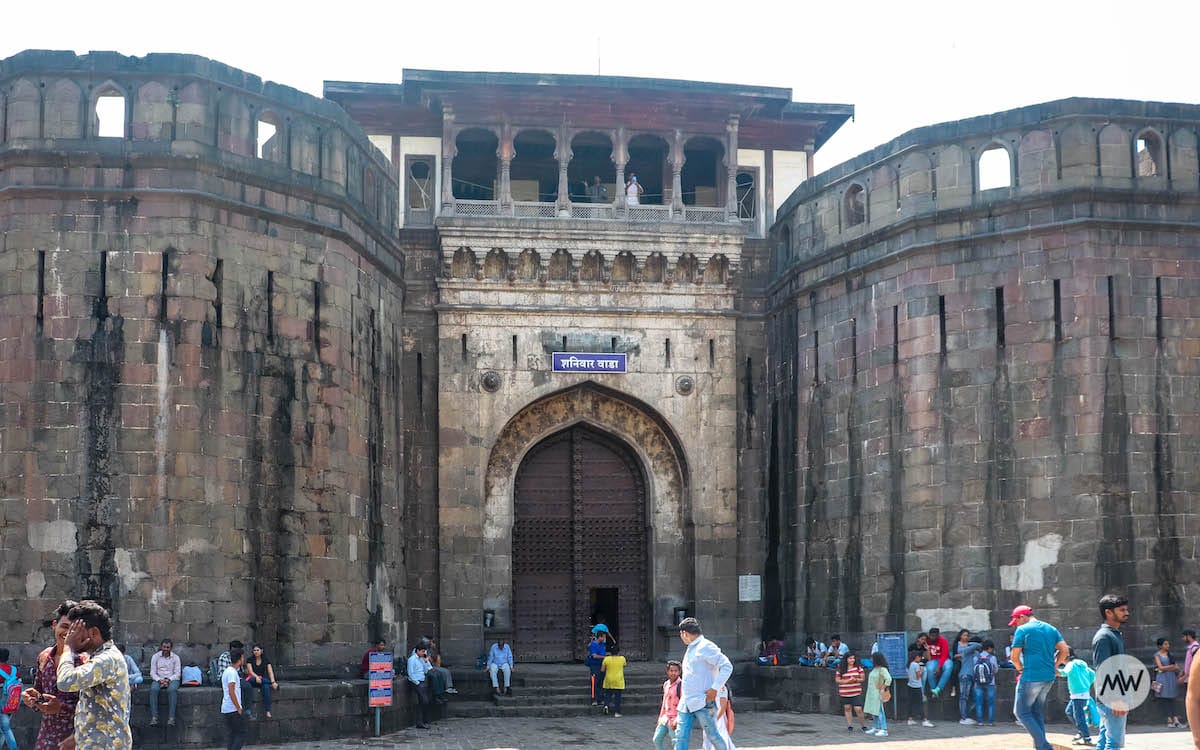 Being an IT city, Pune still, did not lose its natural resources. As it seems, people here understand the importance of trees and nature in our lives.
Pune city of state Maharashtra, almost 150 km from the economical capital of India i.e., Mumbai, is at one end of Maharashtra, in between the route from Mumbai to Goa.
---
Can you explore Pune in one day?
The answer is both yes and no. I mean, it depends upon your preferences. But if you just want to get the toppings of the city, well, it can be done in one day provided you manage it all.
Otherwise, to get the meat of the city, one day is not at all enough. In fact, for any city, it's not enough. Moreover, Pune has a deep history too.
Questions regarding your visit to Pune.
1. What are the top 10 places to visit in Pune?
Shaniwar Wada, Aga Khan Palace, Dagdusheth Ganpati Temple, Khadakwasla Dam, Sinhagad Fort (trek), Laal Mahal, Parvati Hill Temple, Bund Garden, National War Museum, and FC Road (and Hong Kong Lane) for street shopping.
2. How to reach Pune?
There are three ways in which you can reach Pune.
One, by road – 150 km drive on Pune-Mumbai highway will take approx 3 hours to reach Pune from Mumbai.
Two, by train – Pune Junction railway station is well connected with all the major cities of India. For Lucknowites, you can either catch a train to Pune from Jhansi or Agra or else go via Mumbai.
Three, by air – Lohegaon Airport of Pune is well connected with major airports of India such as with tier 1 cities. One can reach from Dubai, Abu Dhabi, and Frankfurt to Lohegaon Airport as well.
3. Is Couchsurfing available in Pune?
Yes. We did Couchsurfing in Pune and had a lot of fun. Our host Pratik made our stay best out of all the surfing we had done.
4. What are the foods one must try in Pune?
Don't forget to visit the city's one of the oldest cafes, Goodluck Cafe. The food there is just so delicious. Secondly, you must try Mastaani Bai Shake outside Shaniwar Wada. As the name suggests, it was named after her. Also, don't forget to try Modaks at Dhagdusheth Ganpati Temple (the steamed Modaks are recommended). Vohuman Cafe at FC road is also recommended, plus you can try some local joints on FC road as well.
---
Shaniwar Wada – A palace depicting ambitious Marathas
Once, a seven-story building, Shaniwar Wada used to be the seat of ambitious Peshwas of the Maratha Empire. But now it has only ruins and boundary made up of stone as the 6-stories of this palace was destroyed in 1828 after an unexplained fire grasped it.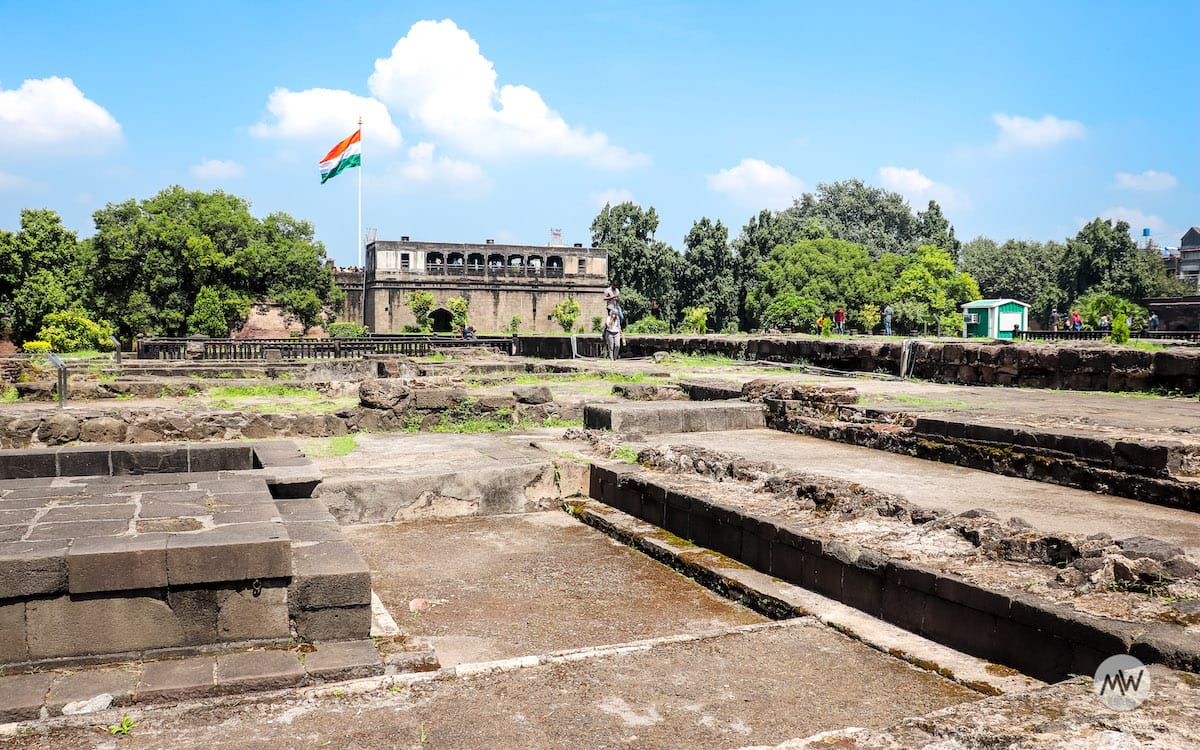 As you'll enter the palace, the gigantic main gate of the palace, which is also known as Dilli Darwaza, will leave you awed with its enormity. It is said that this north-facing Darwaza (gate) towards Dilli (Delhi) was a resemblance to the high ambitions of the Peshwas against Mughals in Delhi.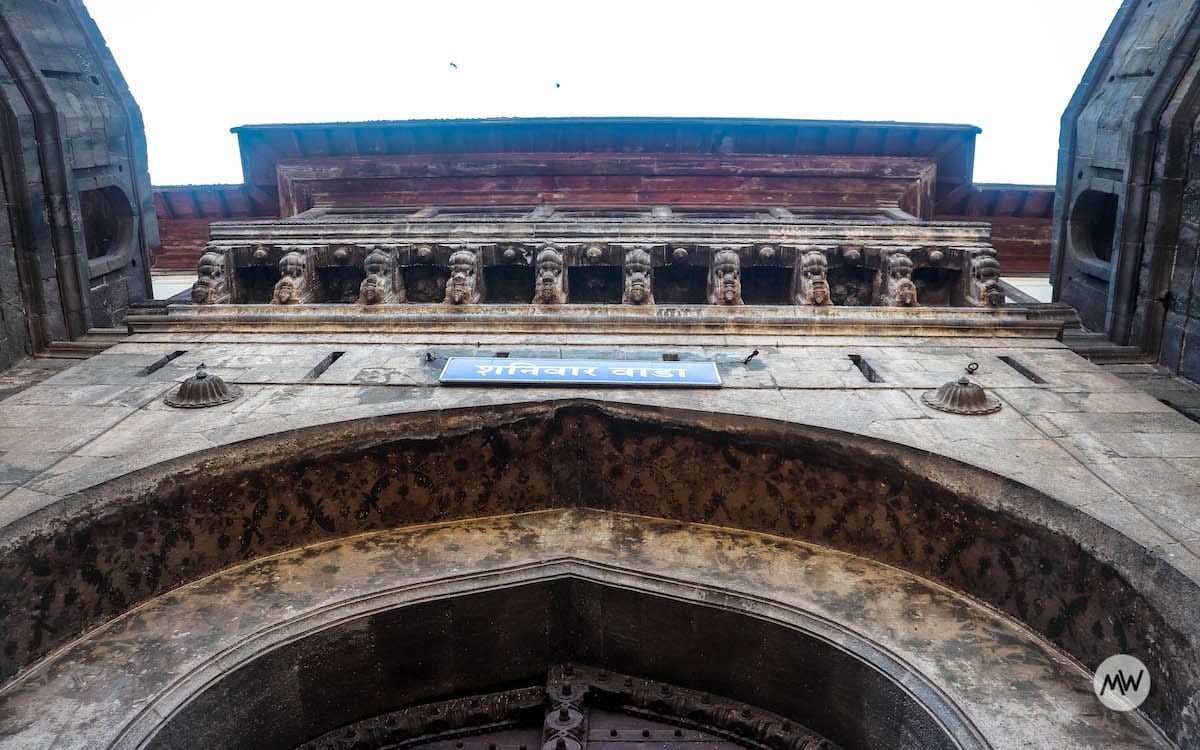 The gate has large spikes made up of rustic steel, cleverly built at a height of an army elephant's head to stop raging at the time of need. For entering and exiting, there's a small man-sized door at the bottom right of the door.
As you'll enter in the Wada, you'll come across the gardens consisting of ruins. The complex once had a lotus-shaped fountain that used to capture the rolling eyes of the visitors, but now only the ruins of it can be seen.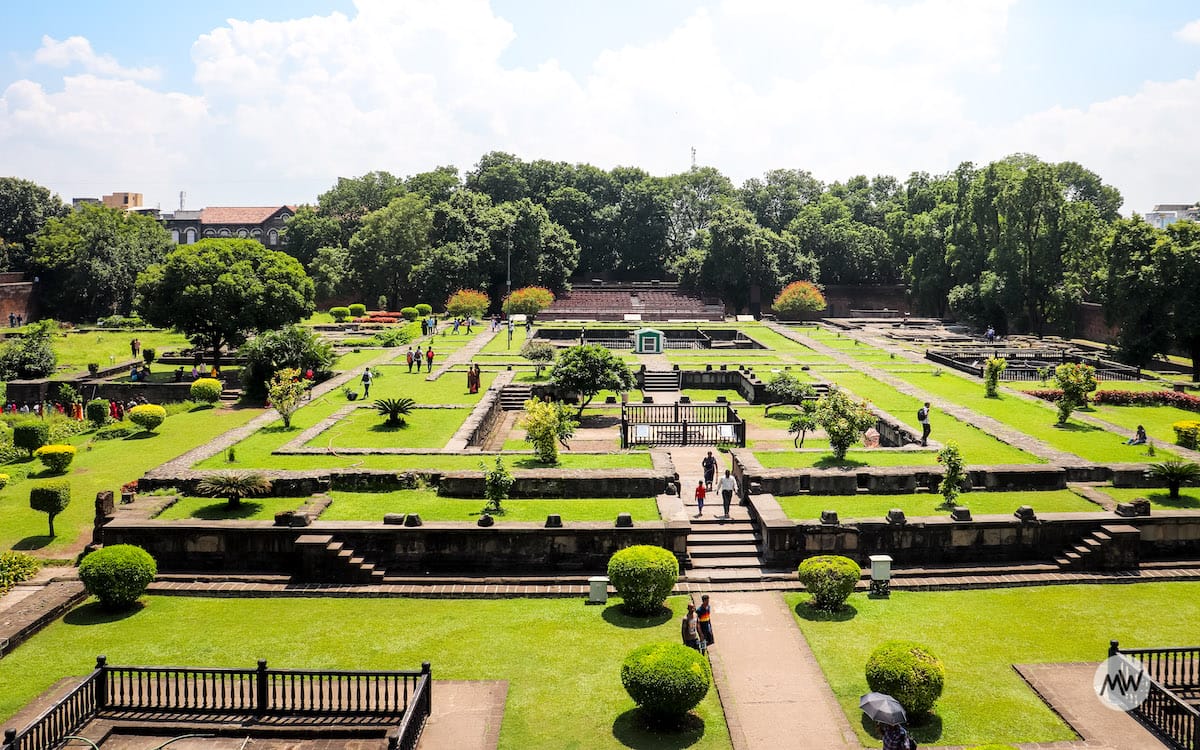 It is said that all six-stories fell down so easily due to the fire because they were made up of bricks rather than stone. The formations which are yet flourishing were made up of stone.
It is a good thought to actually wander and read the information boards stuck at different sites inside the Shaniwar Wada complex.
Around, you'll see the thick palace walls covering you from every direction. To reach above these walls, find a set of stairs built at a regular distance in the vicinity of the wall. After climbing up, you'll see a hall that is still in good condition. It is situated right above the Dilli Darwaza i.e., the main gate. Interestingly, this hall reminded me of Hauz Khas in Delhi.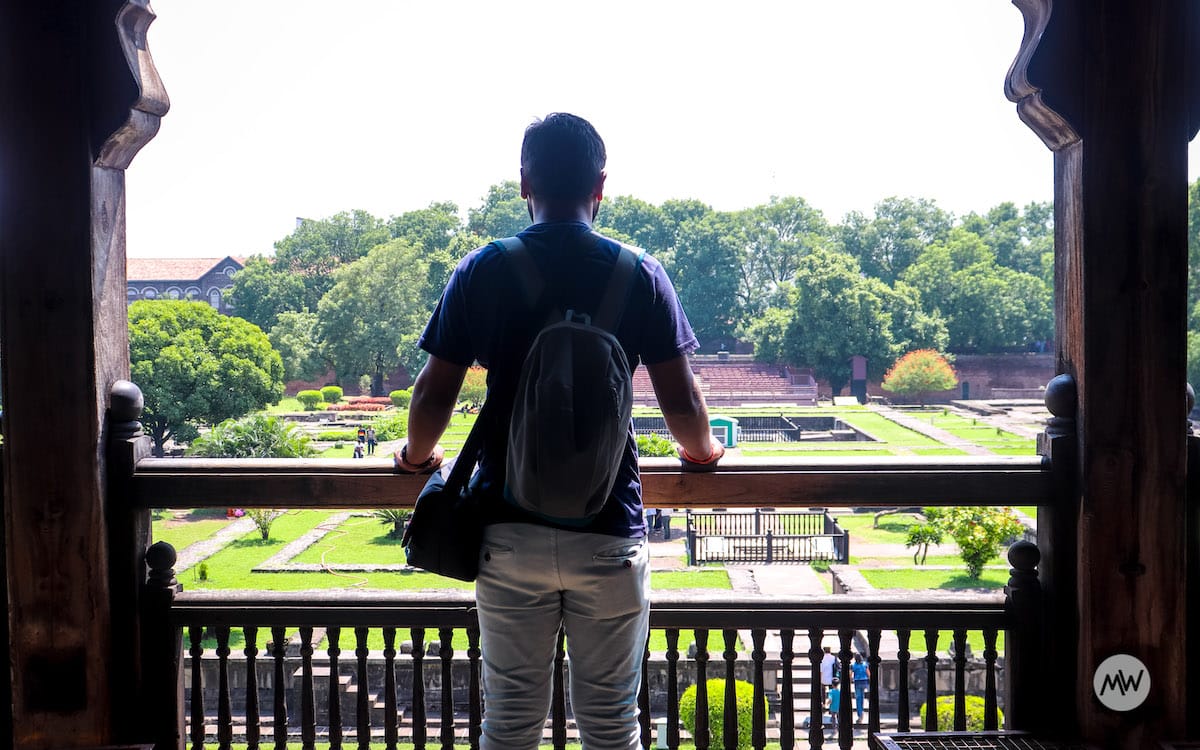 Hey, this where you must click those silhouette photographs.
Is Shaniwar Wada haunted?
Let's find out.
At one point, you'll come across a gate named Narayan Darwaza. Narayanrao was the fifth ruling Peshwa of the Maratha Empire. His uncle Raghunathrao and aunt Anandibai ordered the guards to murder him, back then.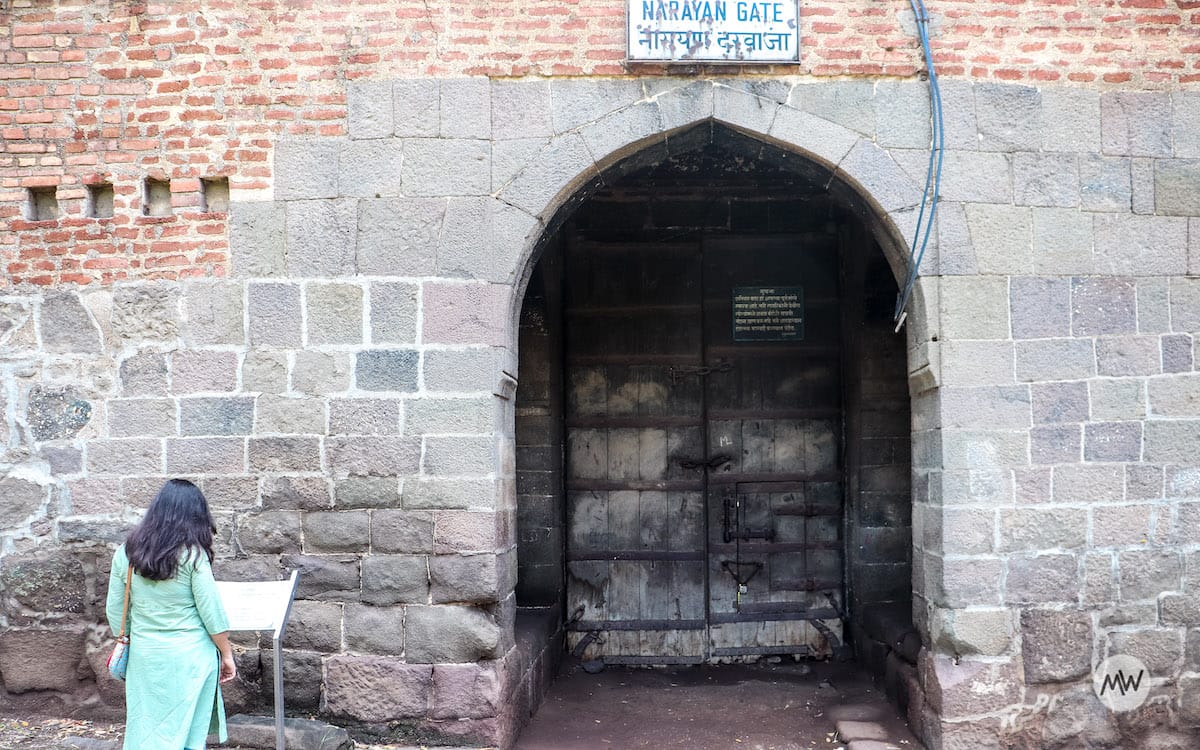 People around the area have supposedly reported helpless cries of Narayanrao – "Kaka mala vachava"(Uncle, save me) after his death.
Perhaps this is the reason why some people refer Shaniwar Wada complex as haunted.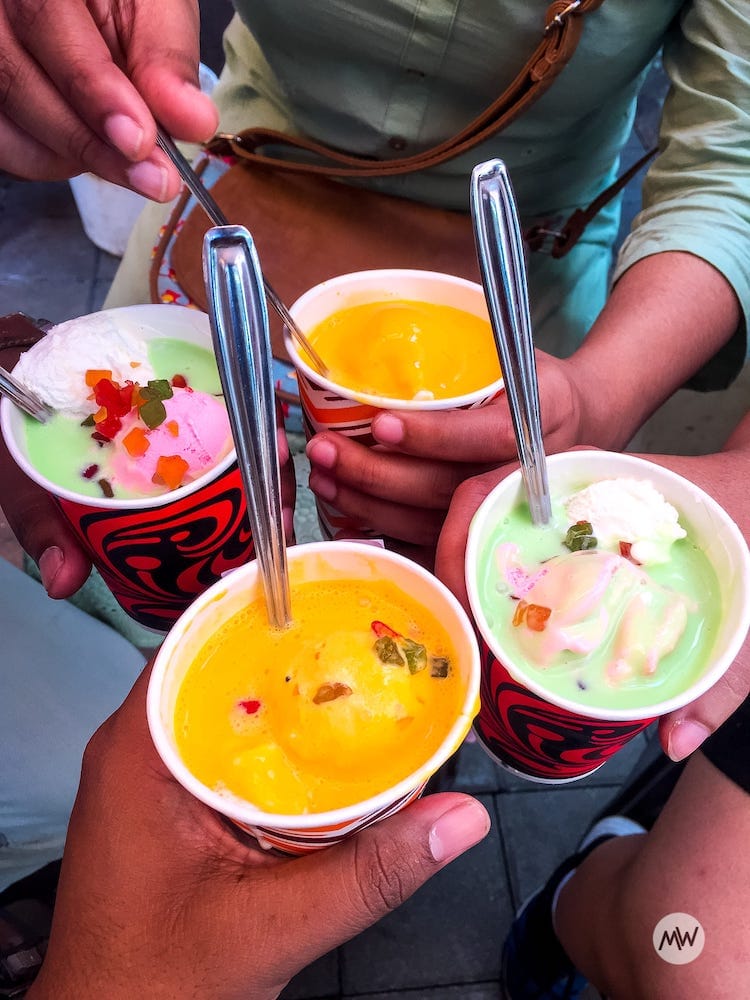 Eateries around the corner.
Unlike what I'd imagined, Shaniwar Wada is situated in the bustling of the city. What this means for you is that you'll have sufficient eating options around the Shaniwar Wada.
But leaving all the cliche food items, you can try out Mastaani Bai Shake and bhel puri.
Here's the Google Maps link for Shaniwar Wada:
---
Dhagdusheth Ganpati Temple
My host Pratik (a very joyous person) told me about the very popular Dhagdusheth Ganpati temple of Pune. It's the largest and perhaps most prominent temple of Lord Ganesha in Pune.
So, the idea was to reach here from Shaniwar Wada. Google uncle told us that it's just around the corner, approximately 1 km from Shaniwar Wada. Oddly enough everyone in my group became curious to walk till the temple instead of taking a taxi or cab.
For entering the temple, you'll have to go through a swirl of a line of people waiting to get Bappa's blessings. The statue of Ganpati Bappa was one of the most beautiful I've ever seen.
What you should try here?
After getting blessings from the Bappa, you can try out famous Modaks (an Indian sweet), easily available at sweet shops outside the temple.
There may be different kinds of Modaks but the one you must try is the white-colored fluffy Modaks. Speaking as someone from North India, they somewhat look like 'momos.'
---
Street Shopping, Local Joints, and Goodluck Cafe: Fergusson Road
Fergusson College Road or more locally, FC Road is a place of many things. Street shopping, old-new cafes, and local joints of food.
Sit in Goodluck Cafe for its famous Bun Maska and Irani Tea. Bun Maska is basically a local term for bread and butter.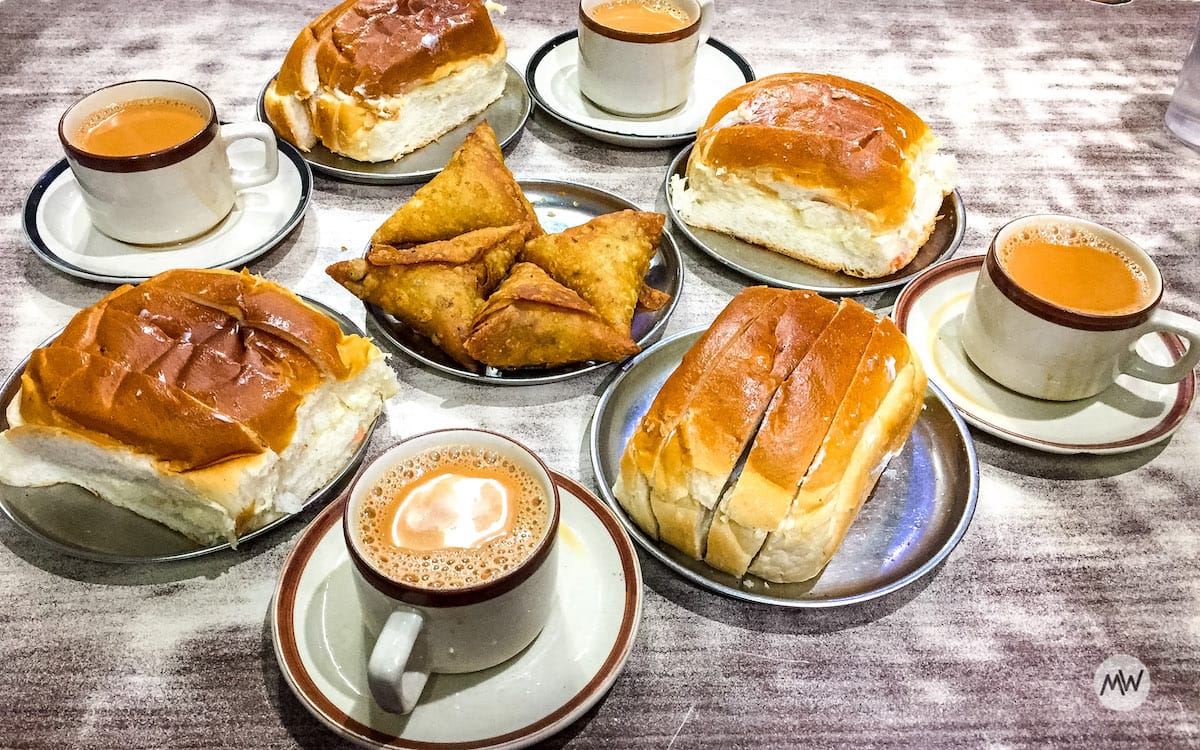 The cafe is full of the crowd almost always and one has to wait for a little before they can get a seat. Don't worry, it's not much of a hustle.
Another notable thing to do around is to taste the local Maharashtrian food if you haven't done it. Misal Pav, Vada Pav are some of the gems to it.
Not very far from Goodluck Cafe, you can go on for street shopping and test your bargaining skills. Girls have a treat here 😛
---
Magical Sunset by the Khadakwasla Lake
Well, this was the best part of our whole one-day trip to Pune. As soon as we reached here, we all started jumping from excitement. Eyes couldn't believe the view in front of it. It was such an inexplicable view that I dare not to weave them.
Built on Mutha river, Khadakwasla Dam is a 1.6 km dam situated approximately 20 km from the city. A lake is created by the dam, also known by the name of Khadakwasla. It is actually the prime water source for the city of Pune and itsy-bitsy around.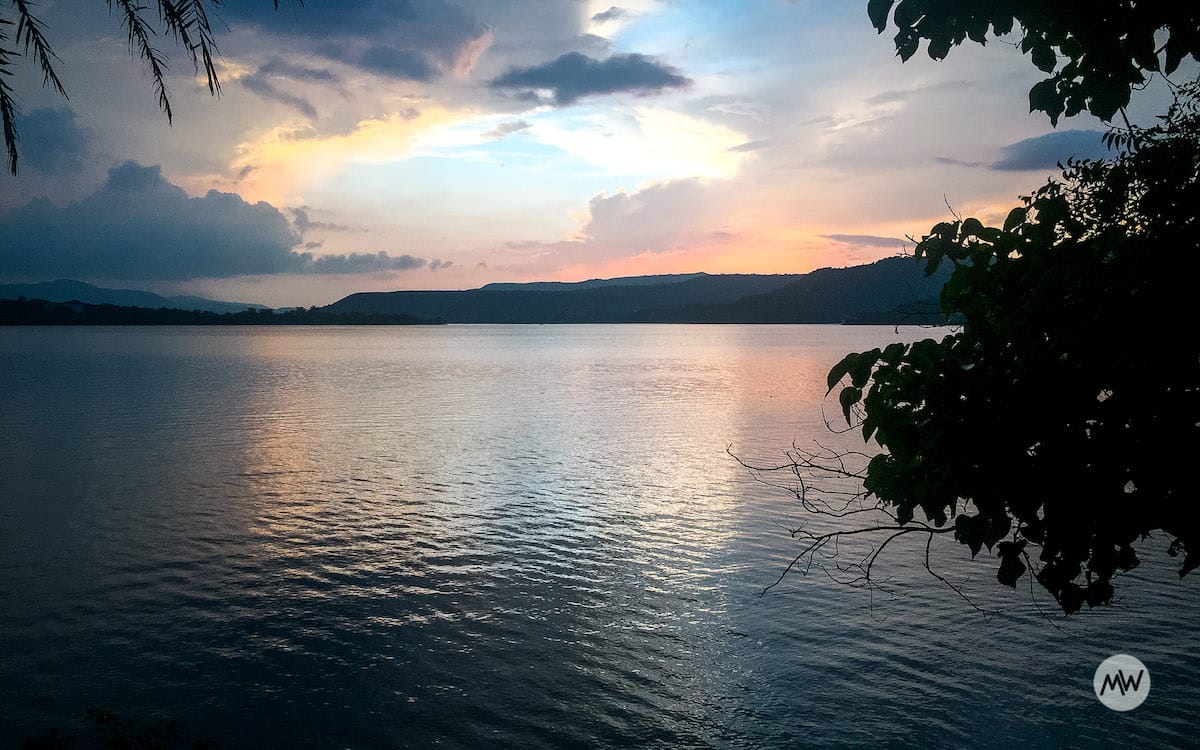 On the road, while you go towards the lake, food trolleys of sweet corn, pakoras, and tea sit in a line. They've lay mats along with their trolleys facing towards the lake. This all gives a marvelous opportunity, to enjoy food, solitude and the spell-binding views of nature.
Also, if you go by calculating, you might catch an unforgetful sunset of your life.
---
Final Sentiments
Now, I am no longer in Pune, but I miss the beauty of the city at times. Overall, if I shall tell you honestly, Pune should be covered in at least 3-5 days. It has nightlife, food, history, culture and whatnot.
Our special thanks to Mr. Pratik, for helping us out in getting the best of Pune in such a short amount of time.
---