Note: This is the first part (of total four) of blog series, 'Trip to Dalhousie.' The next part will be out within 2 days.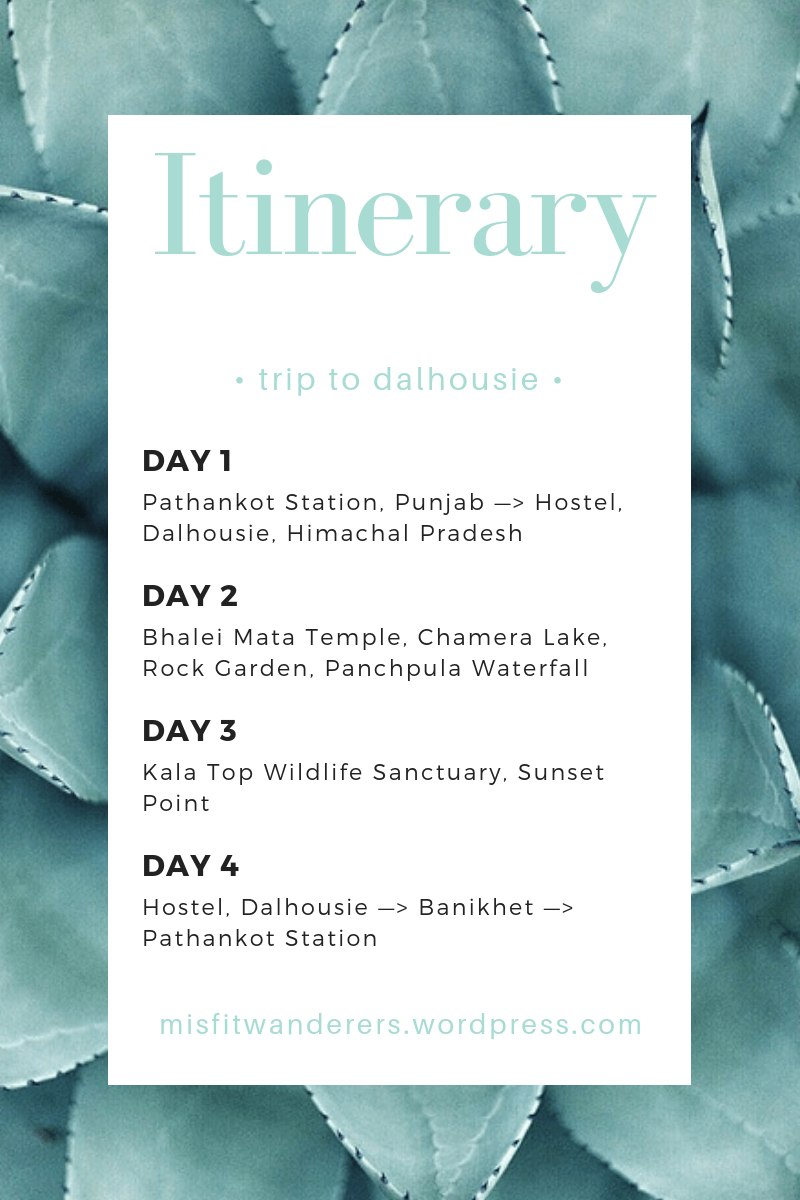 If I could just say one thing that I love the most about being a traveler, it would be making new connections – be it with nature, new people, or with yourself. When you end up being connected, you uncover new layers of your consciousness, about life and beings. It's tremendously fulfilling.
Our last month's trip to Dalhousie turned out to be one of the unforgettable journeys. From sleeping in a common area to getting lost in the wilderness, we had it all. It was a plethora of truly inexplicable feelings. Feelings of lightheartedness, feelings of being present, feelings of enrichment, feelings of being connected, and all the satisfactory feelings a  human can experience. Truly, it'll stay as a memorable experience for all our lives.
So all this starts from the city of smiles and Nawabs, Lucknow, India. Let's explore how!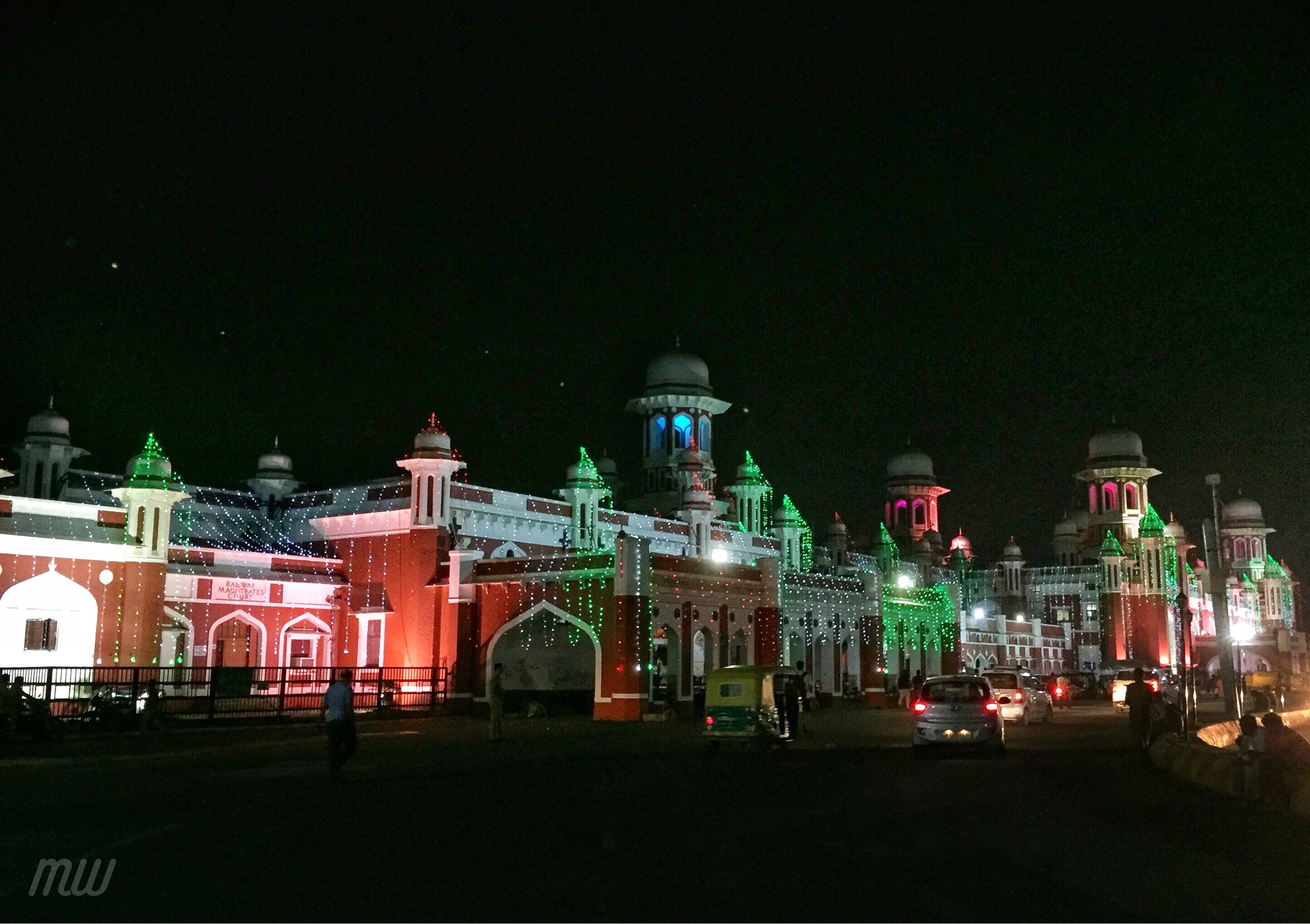 DAY 1: August 12, 2018
• From Lucknow to Pathankot: Train Journey that *beep* Sucked
On Aug 11, 2018, roughly around 11:30 pm, we boarded our train from Charbagh railway station of Lucknow for Pathankot, Punjab. Himgiri SF Express, as its called, was supposed to reach around 10:30 am (on Day 1) to our destination but due to Indian Railways upgrading rails and route diversion of our train, we reached around 5:30 pm at Pathankot. Spectacular weather and cool breeze welcomed us there.
Quick Info: Pathankot, Punjab sits in communal of Jammu, Himachal Pradesh and very close to India-Pakistan borders. It is also the base station of Indian Air Force.
After a hectic and lousy journey of sleeper class, we were tired out to our bones. An auto charged us 10 INR each, from the railway station to bus station. It was already around 6:15 pm and we were skeptical about getting a bus for Dalhousie as according to schedule, the last bus to Dalhousie should have already left around 6 pm. So please take note if you want to go Dalhousie from Pathankot reach bus station much before 6 pm.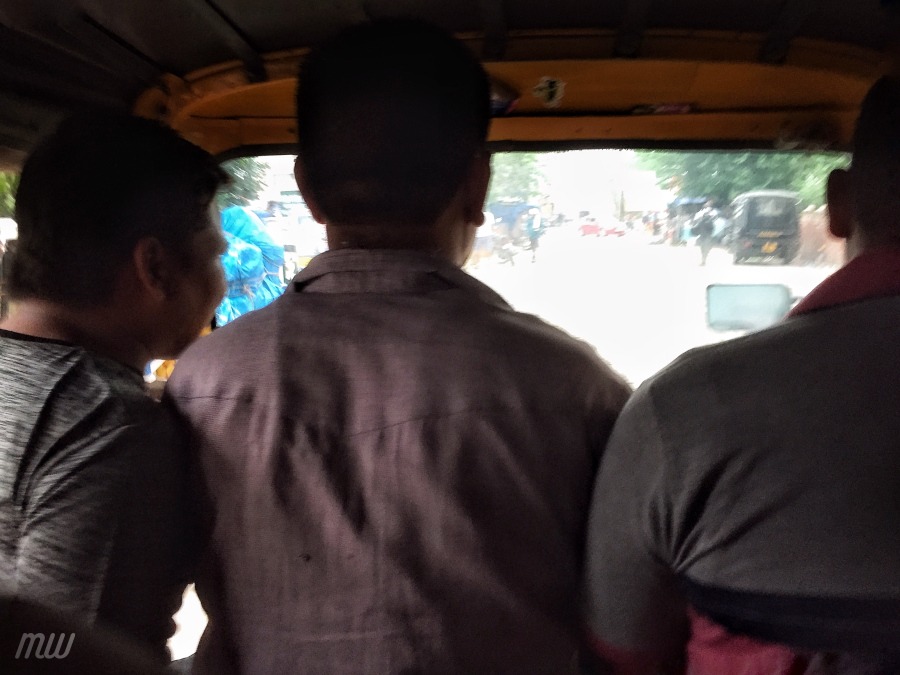 Wandering here and there in search of commute we'd lost all our hopes. And now we were left with only two options – sleep at the bus station or hire a private taxi which would cost anywhere in between 2000 to 5000 INR. Out of the blue, we saw a gentleman actively asking for the bus to Dalhousie. It hit me in a second, and I asked if they're going the same way, and bingo! Yes, they were. He was with two other guys and so now we were a total of five stranded beings searching for the same thing. He proposed to hire a cab and share the amount. Nothing seemed like a better option then!
After enquiring at the Private Taxi Information Center in the vicinity of the bus station, we finalized. Everything was set and we were good to go in a 7-seater compact SUV, Honda BR-V.
• From Pathankot to Dalhousie: The Unheard Road Trip
It was already around 7:30 pm as we crossed the shade of city life. The clouds were pouring heavily and our half-dipped car tires were visible from the window seat.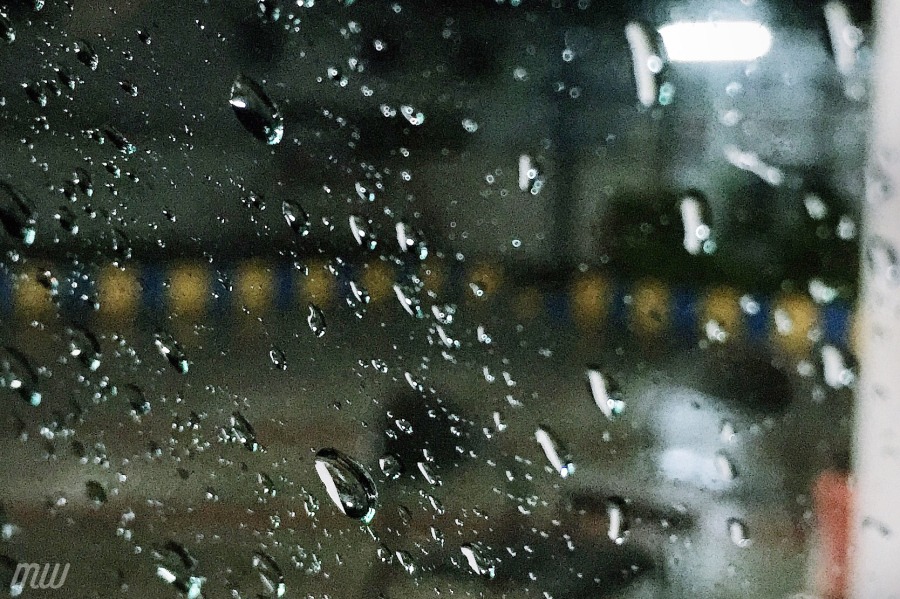 Photography of droplets on the window glass, a soft yet bass-full music on,  flashing headlights of the cars that went by, lip syncing with the songs that were playing and some strangers. Who knew life could be this much comfortable?
Mohit, Amit, and Mahender, they introduced themselves, replying Vipin and Abhishek we nodded our heads paralleled with cheesy smiles. They were all older than us, at least it seemed like that. As our conversations got a little sparkle, we came to know that our partners had not pre-booked any hotel/hostel unlike us. We told them about our hostel, Zostel, which we'd pre-booked and asked them to check it out as Zostel had never disappointed us so far. The hostel's website showed that there were only 2 beds left, which would be unfit for 3 people. They contacted Zostel and Mohit persuaded them to lock the reservations, giving them 'Maa Ki Kasam' (promise of the mother), which was a funny incident to remember. Meanwhile, we also contacted Zostel just to confirm them that we're on our way. Also, we told our driver that we all intended to go Zostel, Dalhousie, he waved his hands in affirmation and told us that he knew the way.
Quick Info: Dalhousie which is almost 85 km from Pathankot, takes around 2-3 hours to get there (might be more time with bus), considering the wavy roads of mountains.
Our driver stopped the vehicle at a fashionable 'Dhaba' (kind of restaurant) to have dinner. The clock showed 9:00 pm and the heavy rains were still in its full mood. We ran out of the car, under a shed and ordered tea and pakora to furnish our poor stomach. Two plates pakora and six people (including the driver), it seemed like a good ratio. Selfies, photos and some cliché poses were all that was required to use our time in the perfect manner until the time the driver was having his dinner.
Packed in our metal-room (yes, vehicle) we again thrived to reach our destination. The encircling, spiral roads of the mountains had made our stomachs into a mixer-grinder. Tired, we all stopped talking, after hours of blabbering and increased the volume of music playing. Some took the window and few lost in nature, we all laid our heads on the headrests.
10:30 pm, showers from above and foggy atmosphere, enthralled us as our vehicle stopped at our supposed destination. We were just unloading our rucksacks and then it was confirmed upon enquiring a bit that we've landed much before Zostel, at a wrong hotel (supposedly). A quick Google Maps search showed a distance of 5 km. Contacting Zostel, we told them to describe the route to our driver.
Pro Tip: Always cross confirm your place's location in situations like these as the fare in mountains is considerably high which can dig a hole in your pocket. We were charged 200 INR for 5 km of distance.
It was around 11:30 pm when we checked in at the  Zostel. Situated around 3 km far from Gandhi Chowk, Dalhousie Zostel is an awesome hostel-chain for backpackers and travelers. As of now, it's quite developed in almost 30 cities across India.
After a much tiring day, we ended up sleeping together in the common area instead of our beds. Quite a funny thing was that we didn't have enough beds to lay our butts individually. Still, it seemed like the best thing that had happened. To say honestly, it was an inexplicable moment to be there among new people, in the mountains, with non-stop rain and the cozy blabbers of our newly formed group.
From lame yet funny jokes of Mohit to the seriousness of Mahender, from the jolly talks of Amit to everything which is now in between us, we established a sort of connection which then lead us all to be together for the whole trip. Yes, we were skeptical in the beginning, but how do you know it if you don't give a chance to something or someone?
So, that's how our Day 1 ended, but it's not the dead-end, eh, no! There's more to this story. Did we sleep? Did the rain stop? Or did we mix up with the people in common area? Coming soon, stay tuned!
© 2018 An original creation of Misfit Wanderers