"Mere Sapno Ki Rani Kab Aayegi Tu" We all had goosebumps when Arun (Rajesh Khanna) was singing this romantic song for Vandana (Sharmila Tagore).
And the train in which Vandana was traveling is vital for this post. It was Himalayan Railway Darjeeling.
In this article, you'll learn everything about riding on Darjeeling Himalayan Railway. For example, Darjeeling Himalayan Railway ticket booking, prices, travel time, history, and practical travel tips.
The Darjeeling Himalayan Railway, famous as a "Toy Train," is a narrow gauge railway in Darjeeling, West Bengal.
Just imagine how beautiful it would be to travel by toy train of Darjeeling, looking at the hills and the beautiful sights. Frankly, the train ride through the stunning Himalayan glory would be an experience of a lifetime.
---
Story Contents
---
Route and Halts of Darjeeling Himalayan Railway (DHR)
There is a total of 13 stations from New Jalpaiguri to Darjeeling station, which are given below:
New Jalpaiguri
Siliguri Town
Siliguri Junction
Sukna
Rang Tang
Tindharia
Gayabadi
Mahanadi
Kurseong
Tung
Sonada
Ghum
Darjeeling
How can I go to Darjeeling by train?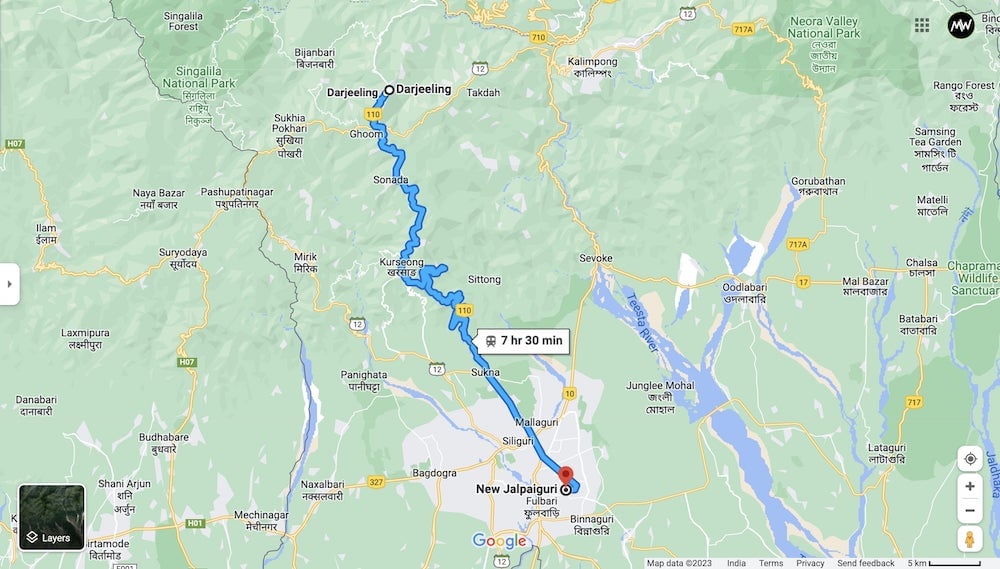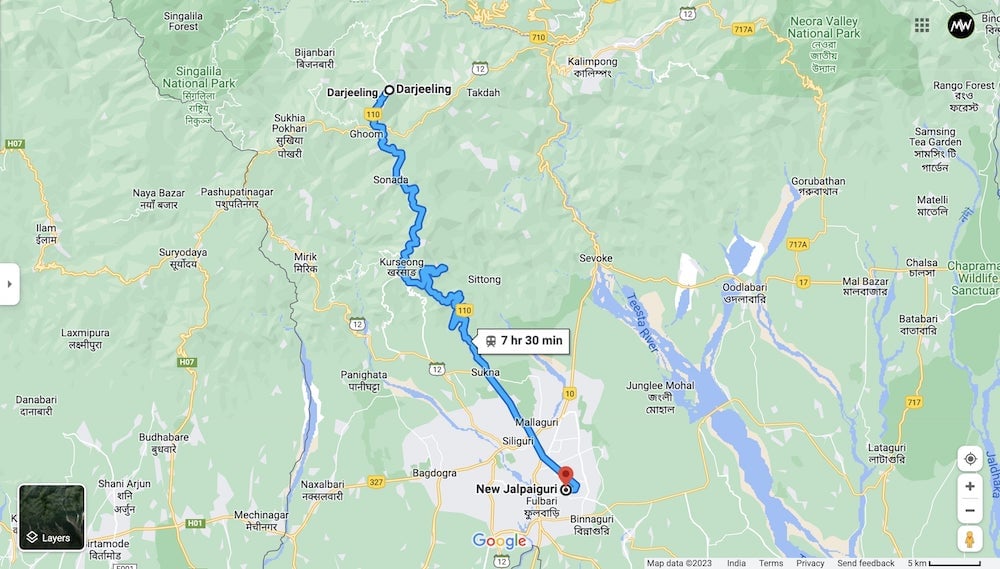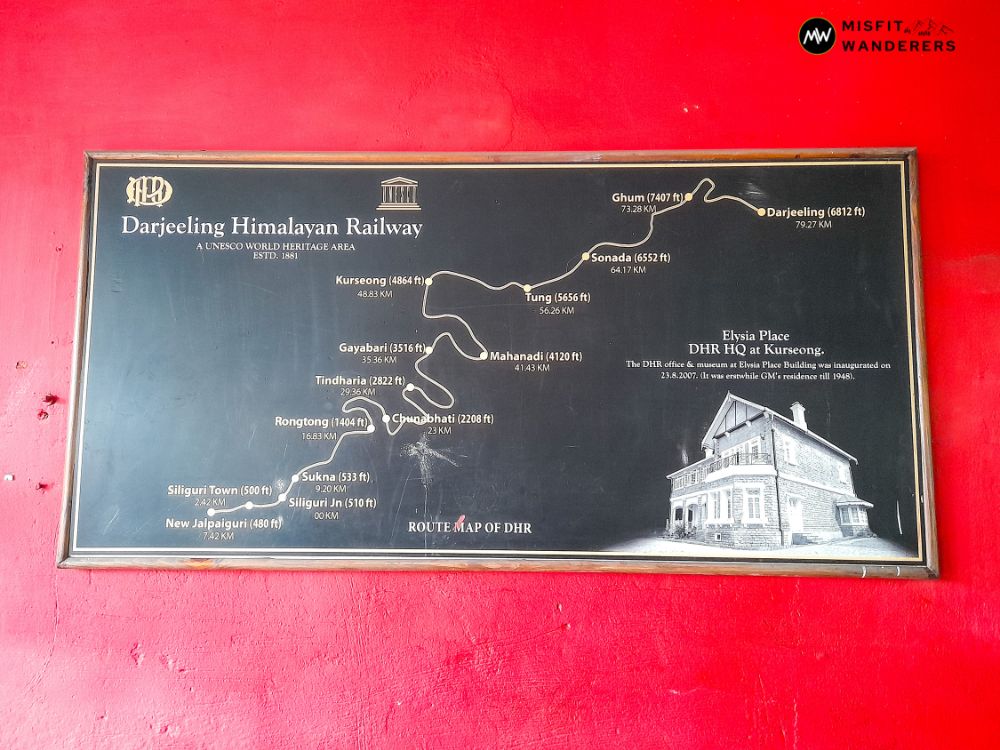 Your toy train journey will begin from New Jalpaiguri, situated at the foot of the Himalayas. The train then travels to Darjeeling, passing beautiful views, quaint villages, and dense forests along the way.
The journey is approximately 88 kilometers long and takes about 7-8 hours. The train moves leisurely, allowing you to enjoy breathtaking views of the surrounding environment.
En route, the train stops at several stations, offering a glimpse into the rich culture and history of the region.
Toy Train Of Darjeeling: Two Ways Of Traveling
The first and most popular is the daily joy ride from Darjeeling to Ghum. Whether you are into train travel or not, this short joy ride can be one of the memories of your life.
The famous ride from Darjeeling to Ghum passes through many of the best Darjeeling places and attractions to visit. It operates a round-trip journey from Darjeeling to Ghum and back to Darjeeling, and you will be charged no extra fare for the return journey.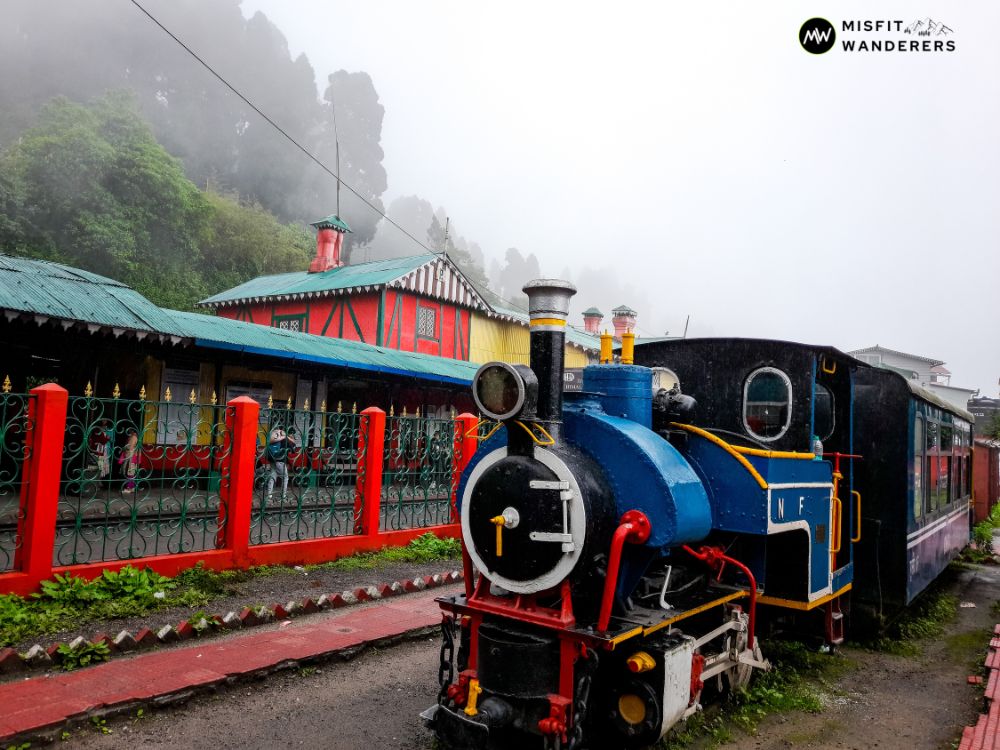 The second way is New Jalpaiguri-Kurseong-Darjeeling which is 88 km apart. If you have a day, then we'd suggest you this option.
Booking for Darjeeling toy train journeys can be done online through the IRCTC Next Generation e-ticketing system.
The station ID for Darjeeling and Ghum stations are DJ and GHUM, respectively.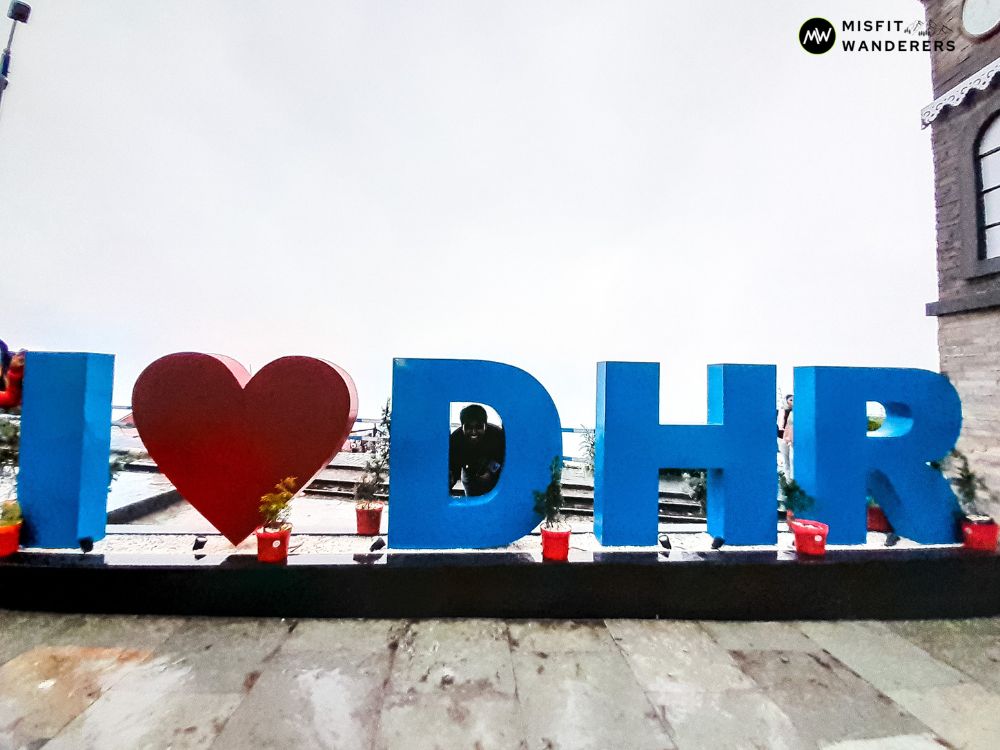 Also:
DHR provides chartered trains for tourists, travel agencies, and corporate houses.
DHR offers different types of Heritage Coaches, First Class Coaches, Second Class Coaches, Flat Open Wagons, and Covered Wagons as per the demand for booking by tourists and tour operators.
Ghum Railway Station and Museum
One of the most popular stops on the way is Ghum, the highest railway station in India. The station is situated at an altitude of 2,258 meters above sea level.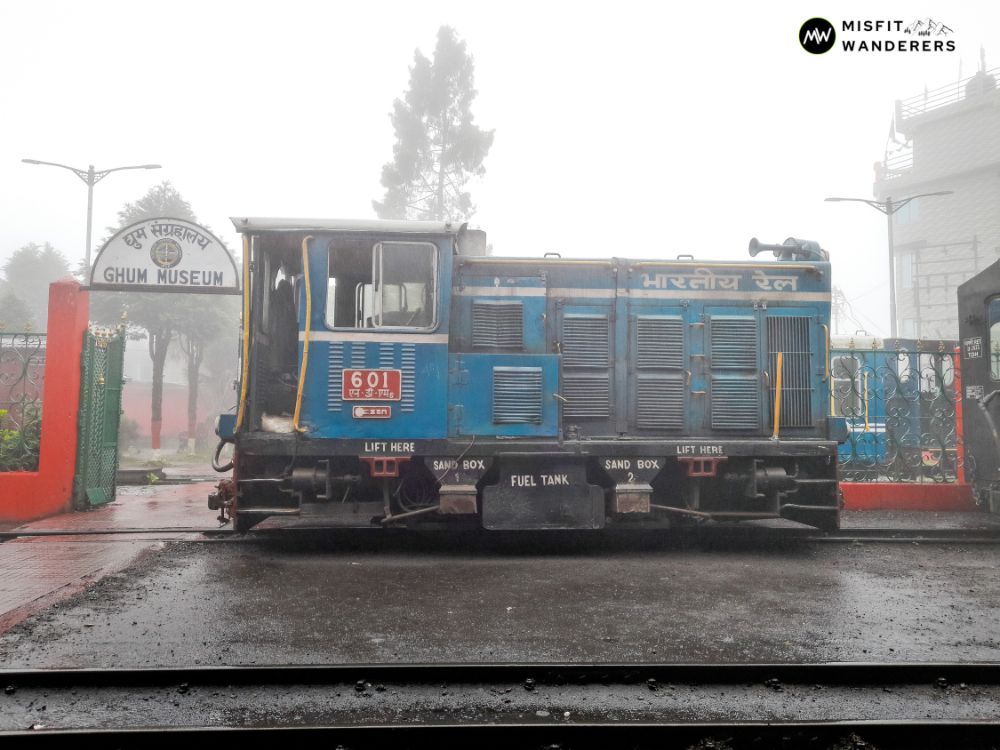 There is also a museum at this station that displays the history of the railway and the region. Here, you can learn about all the history, including facts, documents, and tools related to Darjeeling Himalayan Railway.
DHR: The UNESCO World Heritage
Traveling on this train is not just about the stunning views and unique experience but also about its rich history and heritage. The railway has also played an essential role in developing the Darjeeling region and its economy, which is considered a symbol of India's colonial past.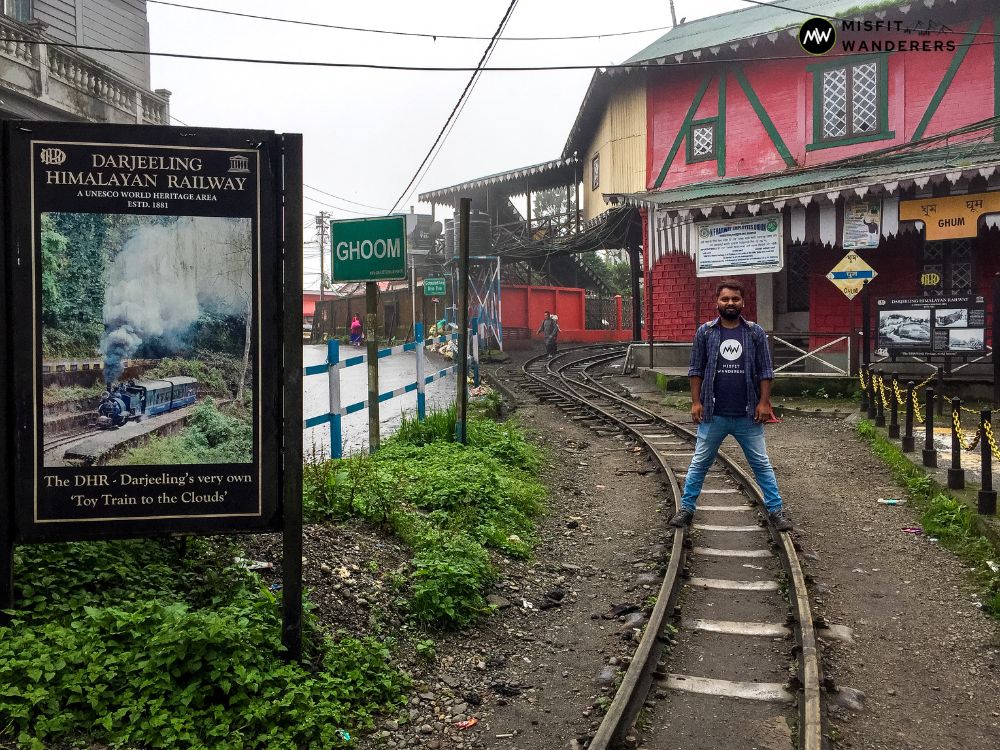 In 1999, the Darjeeling Himalayan Railway was declared a UNESCO World Heritage Site in recognition of its historical and cultural importance.
Best Time Of Year To Visit Darjeeling Himalayan Railway
The best time to visit Darjeeling Himalayan Railway is from October to December and February to April.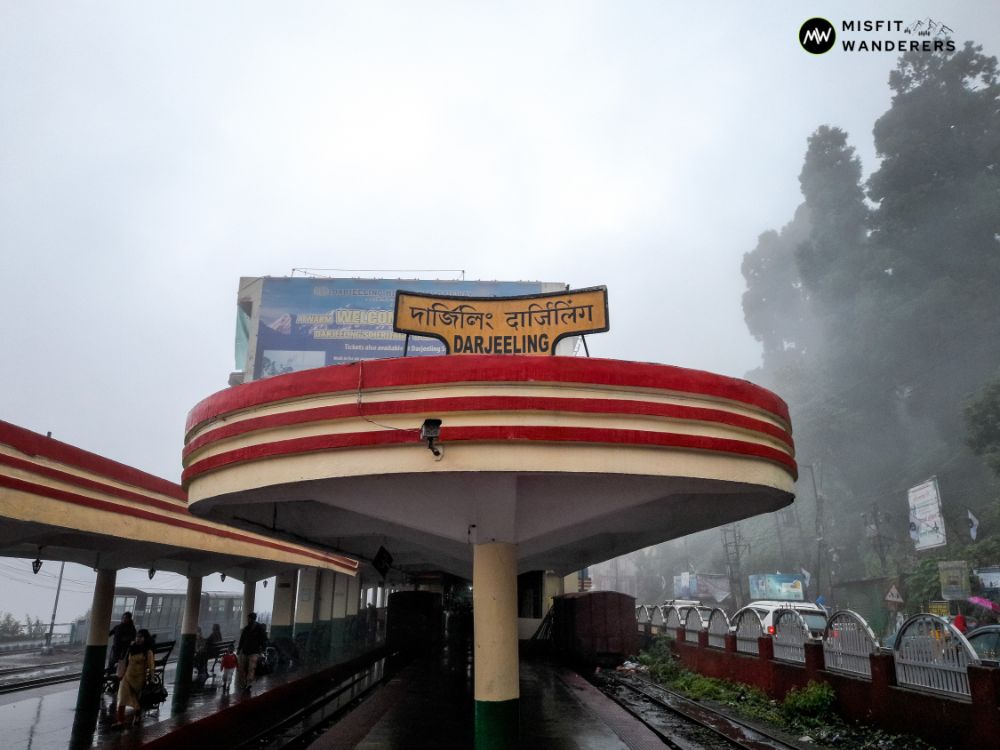 During these months, the weather is pleasant, and you can enjoy the natural beauty of the Himalayas and tea gardens without any hindrance.
During the winter months of December and January, the temperature can drop significantly, and there are chances of snowfall, which can affect train operations.
Additionally, during the monsoon months of June to September, the region receives heavy rainfall, which can cause landslides and disrupt train services.
Darjeeling Himalayan Railway Ticket Booking And Prices
Tickets can be bought online or at railway stations; prices vary depending on the coach's class.
We recommend booking the Darjeeling toy train in advance, as the seats can fill quickly, especially during peak tourist season.
Reaching the station will help you secure a seat, as the train has no reserved seats. It's on a first-come, first-serve basis.
The ticket prices are as shown in the image below: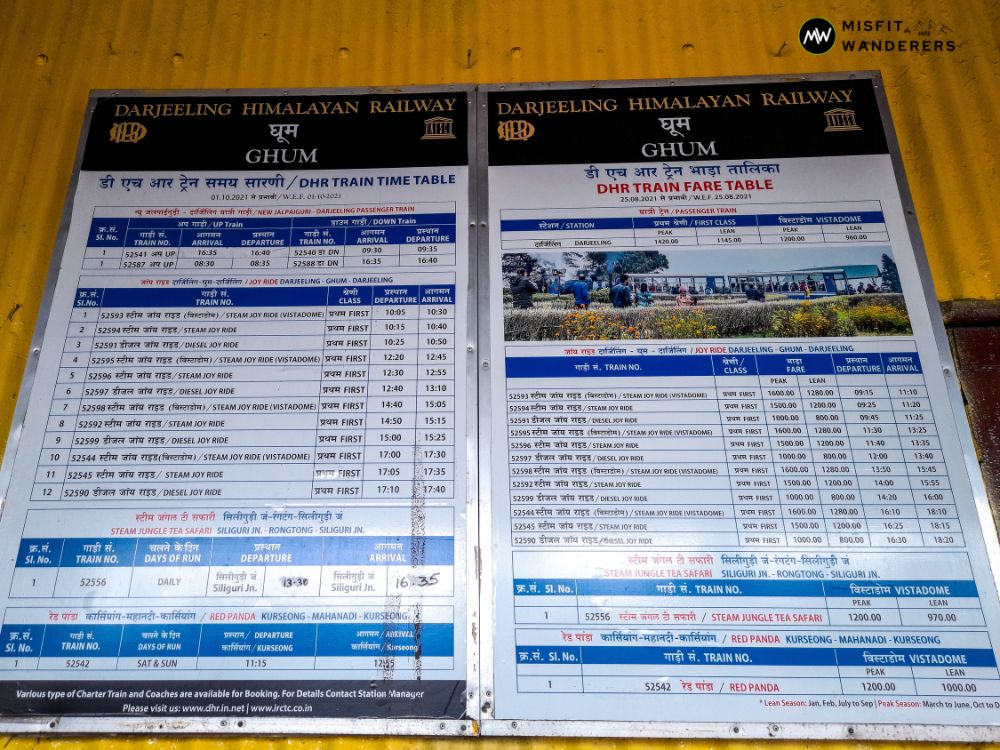 You can also visit the official website of Darjeeling Himalayan Railway for more train information and timings.
Toy Train Of Darjeeling: Details And Features
Riding the toy train of Darjeeling is a unique and beautiful experience. The train passes through beautiful tea gardens, deep valleys, and majestic mountains.
Further, the Himalayan Darjeeling Railway has many seat options for the journey. You can travel in general coaches or book air-conditioned coaches or coaches with special facilities.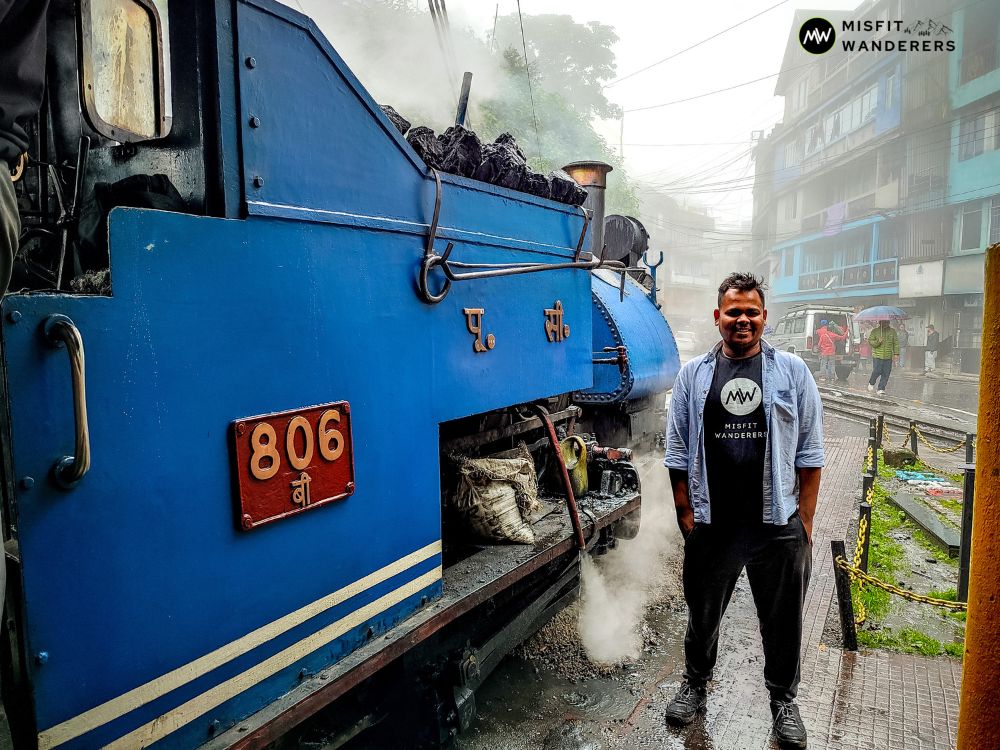 Some trains are hauled by steam locomotives built over a century ago. However, most of the trains are now operated with diesel.
All the train coaches are decorated with beautiful paintings, and the windows offer mesmerizing views of the surrounding landscape. The views are so spell-binding, and you might be in awe during the entire journey if you're a nature lover.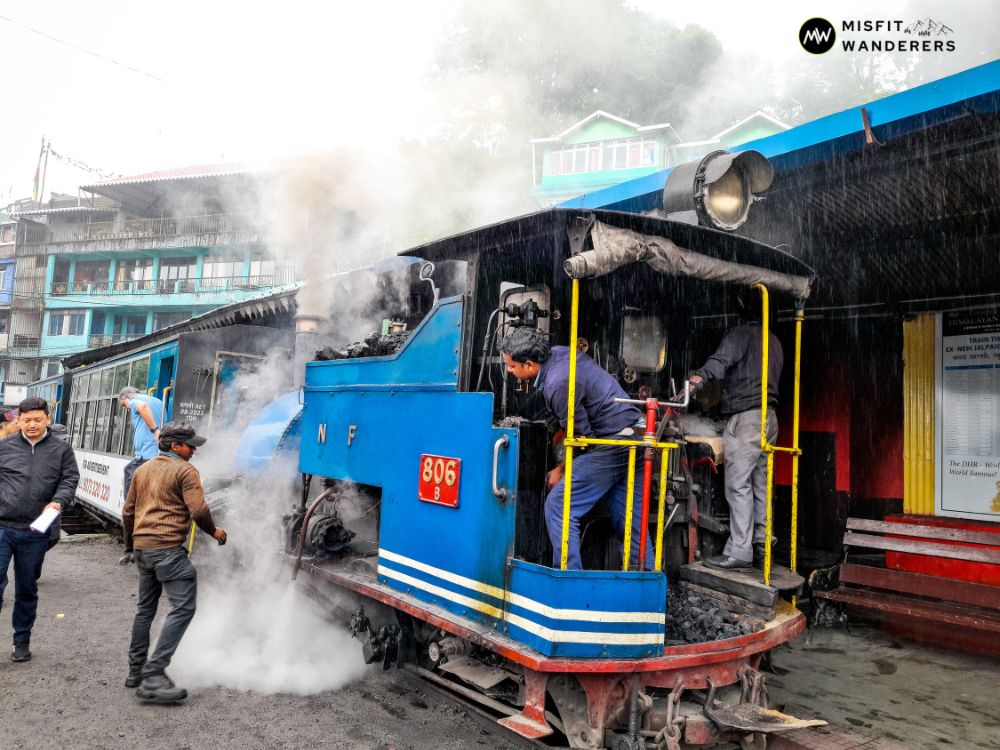 One of the train's most unique features is that it runs on a narrow gauge track. The train track is only 2 feet wide, making it one of the narrowest in the world.
This narrow gauge helps the train to go through zigzag curves and steep gradients, which is essential given the challenging terrain of the Himalayan hills.
Tips For Getting The Most Out Of The Experience (Himalayan Railway Darjeeling)
Travelers should also be prepared for a long journey, as the train ride can take up to 7 hours.
We advise you to bring snacks and water during the trip, as no food vendors are on the train. However, local vendors will be available at some stations.
Passengers should also dress accordingly, as the temperature can drop significantly as the train climbs the hills.
You will get to take a lot of photos while traveling. Street and nature photography is what you can expect.
Apart from Ghum station, there is a museum at Sukna and Kurseong stations. The Sukna Museum has mostly photographs, while the Kurseong Museum has more artifacts.
History of Darjeeling Himalayan Railway: Toy Train Of Darjeeling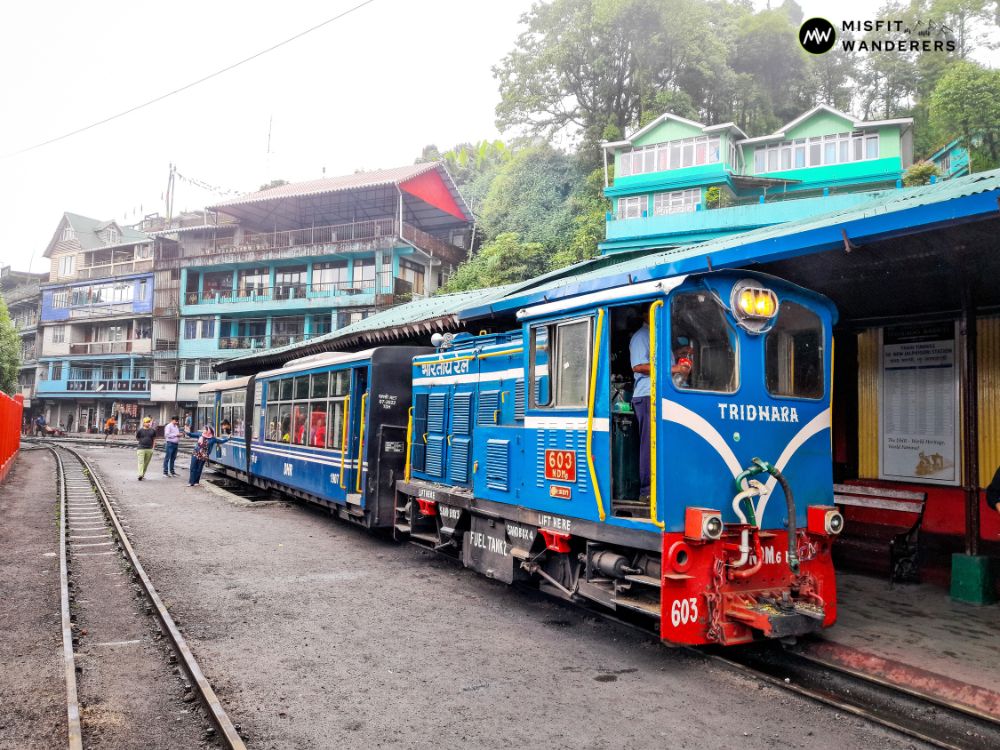 Do you know that the Darjeeling Himalayan Railway rail line is the highest station in India?
The construction of the Darjeeling Himalayan Railway began in 1879 under the supervision of the Lieutenant Governor of Bengal, Sir Ashley Eden. Its primary purpose was to provide a means of transport between the Bengal plains and Darjeeling's hilly areas.
However, the railway soon became a popular means of transport for locals and tourists. This construction was challenging, as it involved building a track that crossed steep hills and narrow gorges.
The railway was built using a narrow-gauge track capable of making sharp turns and steep inclines to overcome the challenge.
The railway construction took several years and was finally completed in 1881.
Frequently Asked Questions About Himalayan Darjeeling Railway
When Was The Darjeeling Himalayan Railway Started?
The Darjeeling Himalayan Railway ("toy train") began operations in 1881. Its construction started in 1879 under the direction of Sir Ashley Eden, the Lieutenant Governor of Bengal.
Why Is Darjeeling Himalayan Railway Famous?
The Darjeeling Himalayan Railway is famous for its natural beauty, unique engineering, and historical significance, and it is a UNESCO World Heritage Site. It has narrow gauge tracks and several bridges and tunnels and is recognized for its cultural and historical importance.
How Many Heritage Toy Trains Are There In India?
There are many heritage toy trains in India. Still, the most famous and popular are the Darjeeling Himalayan Railway, the Nilgiri Mountain Railway, the Kalka-Shimla Railway, and the Matheran Hill Railway. 
Four of these railways have been designated as UNESCO World Heritage Sites to recognize their cultural and historical importance and unique engineering.
Final Thoughts
The Darjeeling Himalayan Railway is a remarkable feat of engineering. It offers a glimpse into the rich history and heritage of the Darjeeling region as well as breathtaking views of the Himalayan landscape.
A train ride is necessary for tourists visiting Darjeeling as it provides a unique and unforgettable experience.
Overall, a journey on the Darjeeling Himalayan Railway is a once-in-a-lifetime experience. And you shouldn't be leaving Darjeeling without experiencing it!
---
An appeal: Please do not throw litter around. Use a dustbin and if you can't find one, take the trash with you and throw it when you find one. Your small steps like this one can make the world clean and green.
---