No, destination weddings are not only for rich people and you don't have to go to Italy for the same. These 13 exotic and dreamy places in India are perfect to take those seven vows.
You probably can still recall the exact moment when you first saw her or him. Although they're not perfect, you accepted them for who they are. Now the rough times have probably passed and you two are sure that you wanna spend the rest of your lives caressing and growing together, you are ready to tie the knot.
That's perfect. Even if you aren't thinking about it, we suggest you plan a destination wedding to capture the thrills and goosebumps of marrying the one and only – your life partner. After all, this will be a special day with a special someone, why not make it memorable?
For that, here are the 13 dreamy places in India we think you can't resist opting once you know them. Some offer royalness, others, as thrilling as marrying in a forest. Some have the best of hospitalities from mother nature, others, feel like heaven. Just hold your horses till we spill it all. Near the end of the post, we'll also share how you can make the destination wedding more affordable and hassle-free.
Destination weddings are a concept of tying the knot (marrying) at a foreign location, often for exclusivity and making the day memorable. With that purpose in mind, here's the list.
Top 13 Places in India For Destination Weddings
Udaipur ⏤ relish the royalness in Venice of the East
Goa ⏤ party beside the blue waters and twinkling sand
Jim Corbett, Uttarakhand ⏤ for an exotic experience in the wilderness
Kerala ⏤ backwaters and boats between the rich culture
Havelock Island, Andaman & Nicobar ⏤ white beaches and satiating breeze
Jodhpur ⏤ Blue City of India and an architectural nostalgia
Agra ⏤ they call it the city of love
Hyderabad ⏤ what better than the pearl city of India
Rishikesh ⏤ to seek blessings from almighty in the spiritual center of the world
Kolkata ⏤ savored British architectures
Lucknow ⏤ for the Begums & Nawabs, and with rich Awadhi cuisine
Orchha ⏤ between unexplored and untouched history
Neemrana ⏤ not far from the capital, nestled in peace & royalness
Now let us tell you more about these places and why they'll be fit for you to plan your much-awaited destination wedding.
1. Udaipur
Udaipur is a small and cozy city in the state of Rajasthan. Popularly known as 'The City of Lakes', this city of man-made lakes, ghats, mountain views, and royal architecture will surely add a memorable tinge to destination weddings.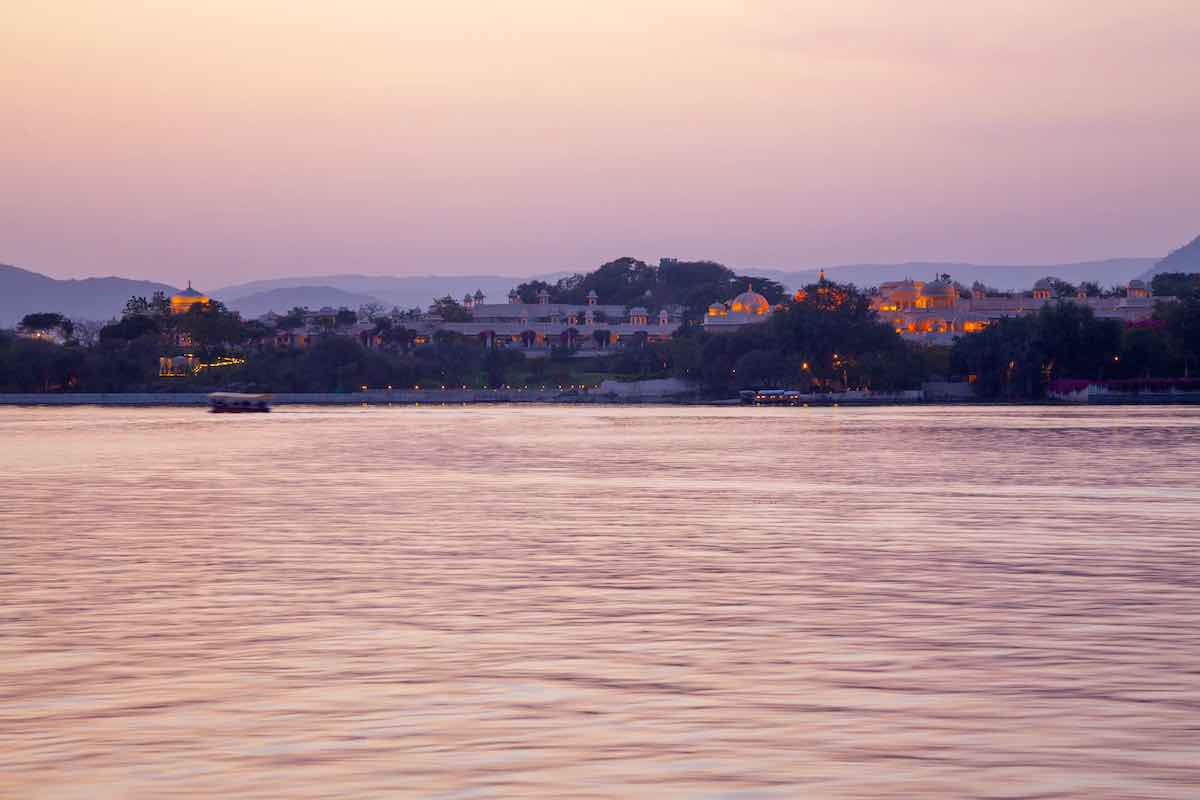 The city's foundation credit goes to Maharana Udai Singh II. Surrounded by lakes, palaces, Havelis, and lavish architectures, Udaipur can't be better described than this. We traveled to Udaipur in the New Year of 2019 and couldn't get over the influence yet.
The destination wedding shown in the much-loved travel movie, Yeh Jawani Hai Deewani, was shot at Oberoi Udaivilas in Udaipur.
Read: 11 Profound Dialogues of YJHD movie.
2. Goa
Goa is famous for partying and being free, right? Maybe so. But if you're a beach lover and a naturalist by heart, you can't resist blue beaches, palm trees, and twinkling sand. That's why Goa can be one of the perfect destination wedding places in India.
Whether you decide to marry in a church, or alongside the beach, Goa is blessed not only with natural gifts but also some of the most awesome architectures in India.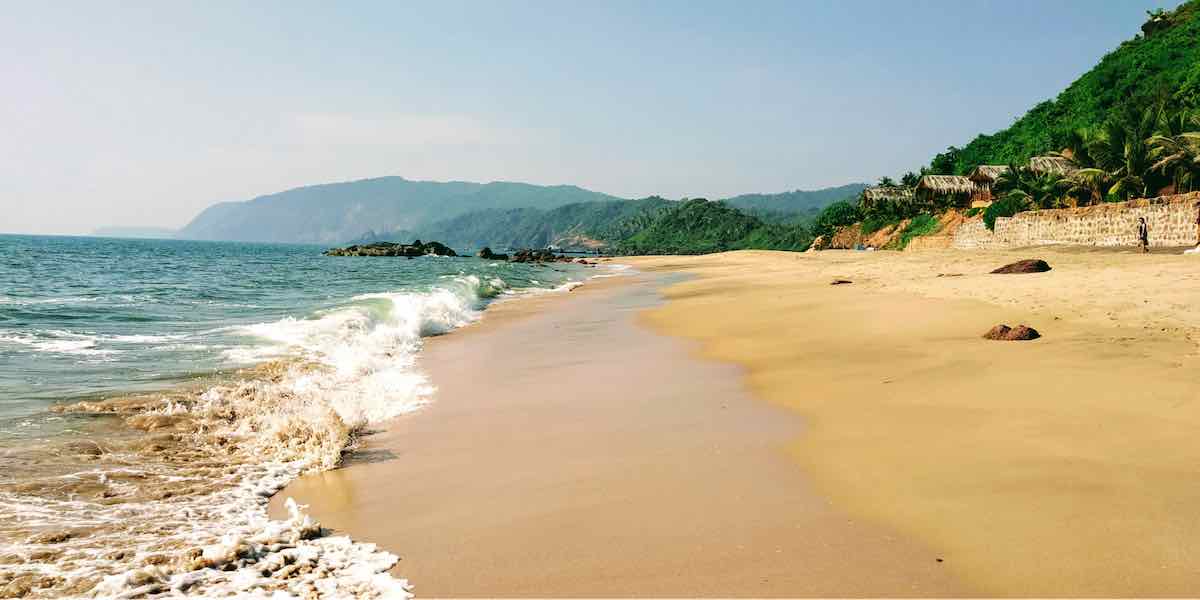 At the end of the monsoon in the previous year, we were blessed enough to explore Goa beyond beaches. Certainly, Goa is more than partying and beaches. And believe us when we say Goa is one of the most beautiful states we have seen yet, especially in terms of natural beauty.
Could you imagine tying the knot with someone special near a beautiful beach or in a world heritage monument? Yes, Goa it is.
3. Jim Corbett, Uttarakhand
Jim Corbett is a national park and wildlife sanctuary of Bengal tigers, leopards, elephants, and hundreds of species of birds in Uttarakhand state named after Edward James Corbett. The perfect exotic location and the unbinding wilderness of Jim Corbett Park are what made us recommend this place in the first place.
There are many venues in here which will help you host your destination wedding the way you want. If you love wilderness and adventure, marrying in a forest with chirping birds along the echoing of dhols could prove an unforgettable moment of your lives.
4. Kerala
The thought-provoking slogan, 'God's Own Country' emerges from Kerala for a reason. The congregation of different religions may be one thing but what impresses us most – yet again – the natural beauty of Kerala. We're not biased but think this rich-in-culture and the diverse state of India deserves it. Read on.
Think for a second, marrying your special someone in a boat of backwaters in Kerala. We know it'll be a hell of an adventure and memory to savor for a lifetime. Backwaters in Kerala are spread over 900 km. And wait, Kerala is not only backwaters but hilly regions like Munnar give you a choice as well. And that makes us include Kerala in the list of places for perfect destination weddings.
5. Havelock Island, Andaman & Nicobar
Havelock Island or Swaraj Dweep is among the largest islands in union territory Andaman & Nicobar of India. It is famous for scuba diving, snorkeling, coral reefs, and exotic white sand beaches.
Satiating breeze, white beaches, elephants, coral reefs, and beautiful greenery surrounded by the Indian Ocean from all sides. That makes this place perfect for your destination wedding.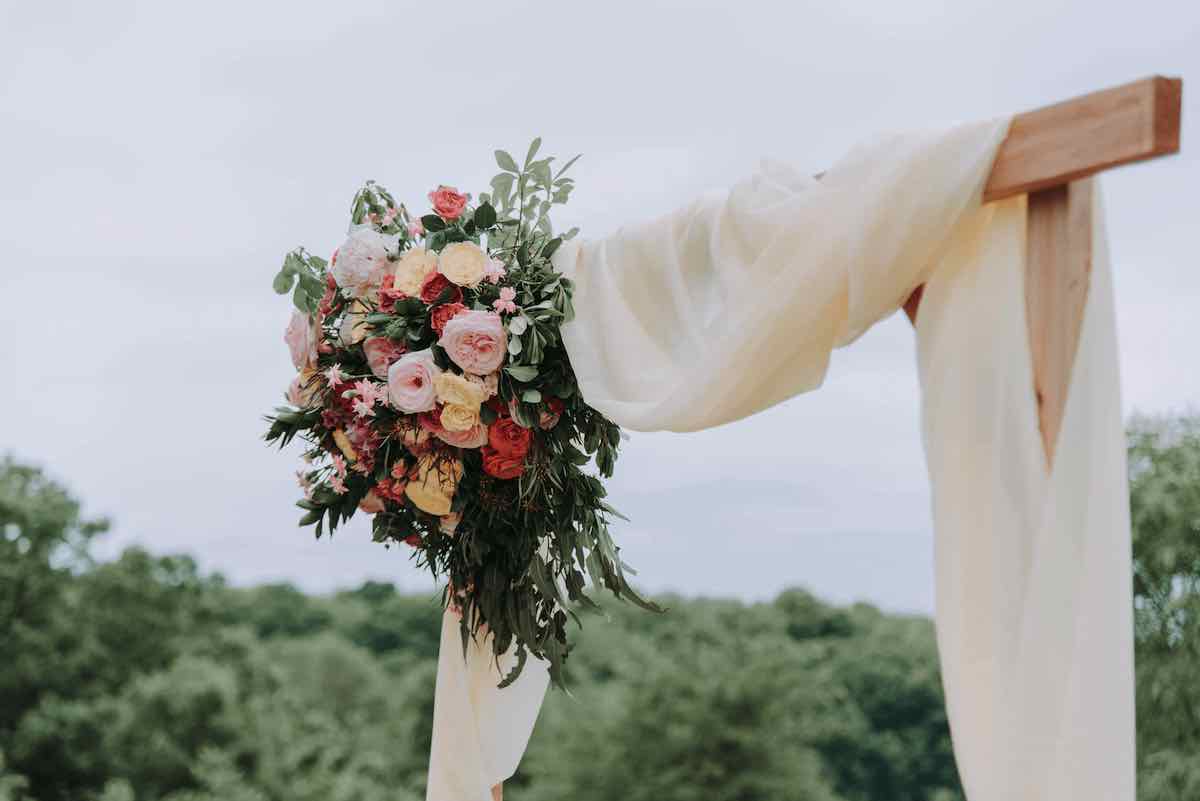 If you guys are the ones who need seclusion and wedding far away from the hustle and bustle of the city, consider Swaraj Dweep. You'll not only enjoy traveling here but will also fall in love with the place be it for the Elephant Beach or the crescent-shaped Radhanagar Beach.
6. Jodhpur
They call it with two names – Blue City and Sun City, and both have legends attached to it. And this city offers as much as grandeur and royalness as any other city of Rajasthan. Once ruled by Marwars, Jodhpur is settled on the Thar Desert.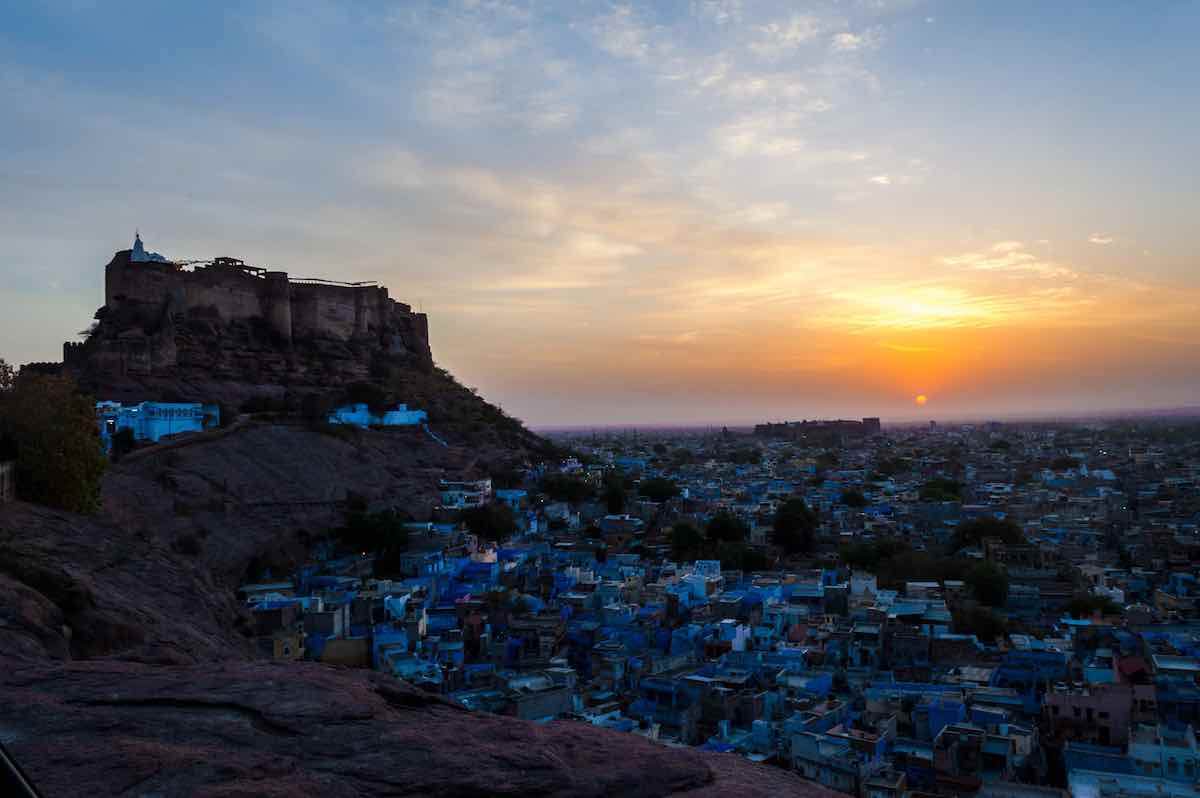 The old city is colored in blue and is surrounded by walls of Mehrangarh Fort that overlooks it. The city looks beautiful as the sun sets and its architecture gives a sense of nostalgia.
Jodhpur is a perfect place for a destination wedding, for the ones who love architecture, sunset and want to relish the Marwari style.
7. Agra
Agra is famous for the Taj Mahal – often claimed to be a symbol of love. In a city, where sits one of the world's wonders and flows the holy river Yamuna, marrying could be auspicious and romantic as well. And no, Agra is not only the Taj Mahal but an amalgamation of culture, food, and diverse tradition, which is why we see it as a perfect place to take those seven vows and marry your love.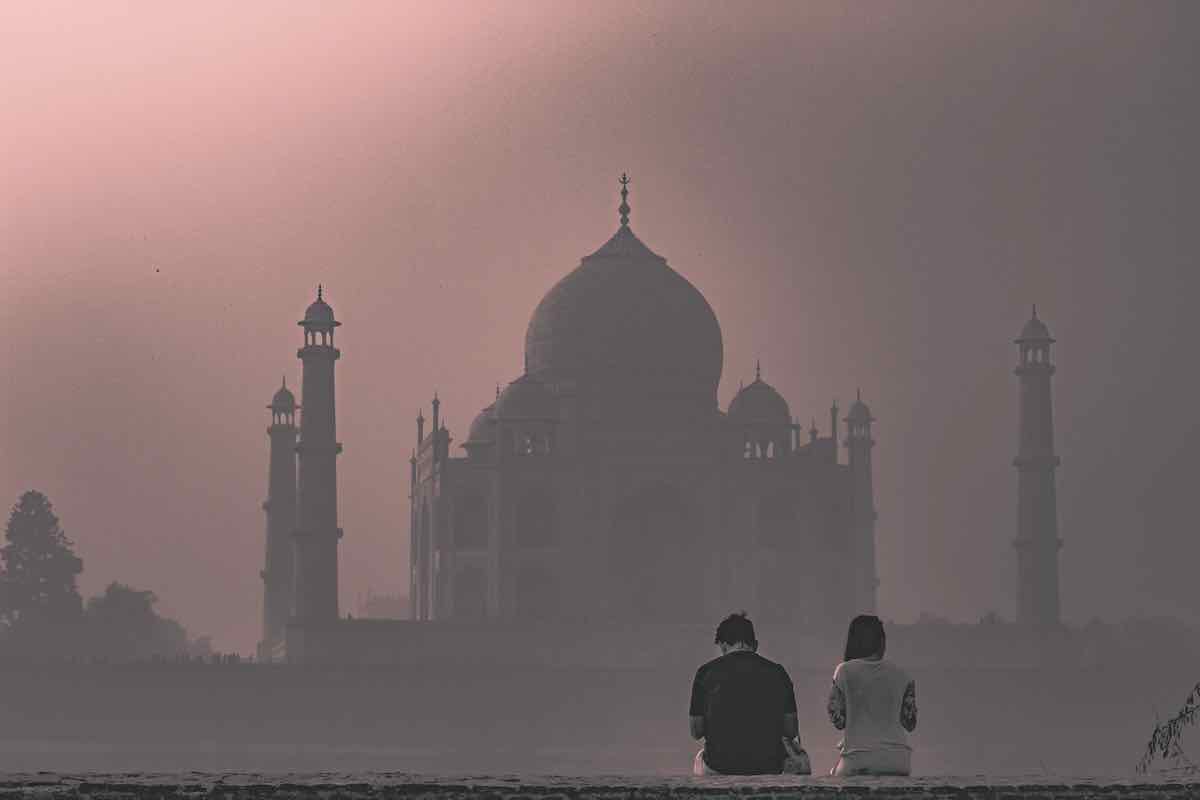 And what could be better than a romantic photoshoot in front of the Taj Mahal itself? There are many places which will host your wedding giving you a great view of the Taj.
8. Hyderabad
Once an important diamond trade center, now leading in pearls, Hyderabad is the capital of Telangana and embraces the Char Minar. But you would be wrong if you couldn't see behind this.
There are many wedding banquet halls in Hyderabad, whether you want your destination wedding in a fort, luxury hotel, or lavish resort – all options are covered by the pearl city of India.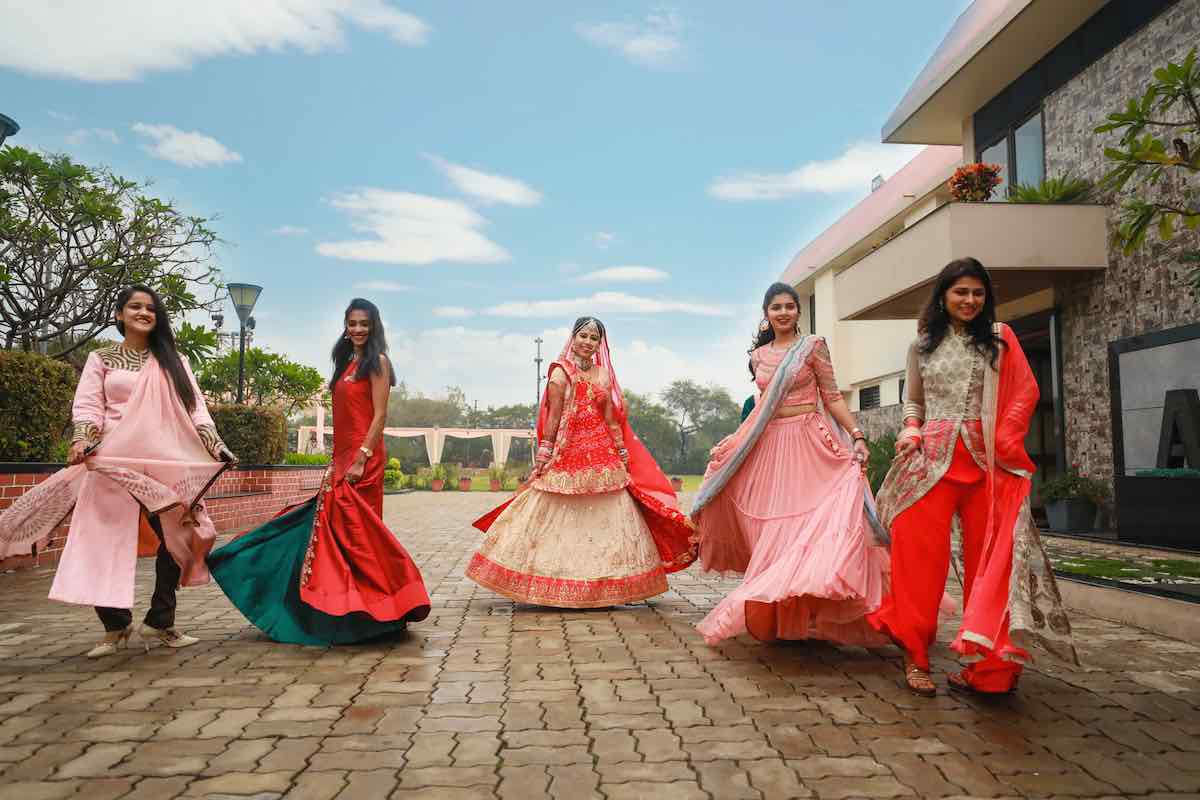 There many tourist attractions in the city that could offer once-in-a-lifetime kinda photoshoots. Be sure to check with your photographer.
9. Rishikesh
The spiritual center of the world is one of those dreamy places for a perfect destination wedding. Perched on the banks of holy river Ganga and between the valleys of almighty Himalayas, Rishikesh is one of those places which will make your jaw drop. Ashrams, ghats, yoga, and many vegetarian foods to embrace. Some venues offer exceptional views of natural assets for you to witness as you tie the knot with the one.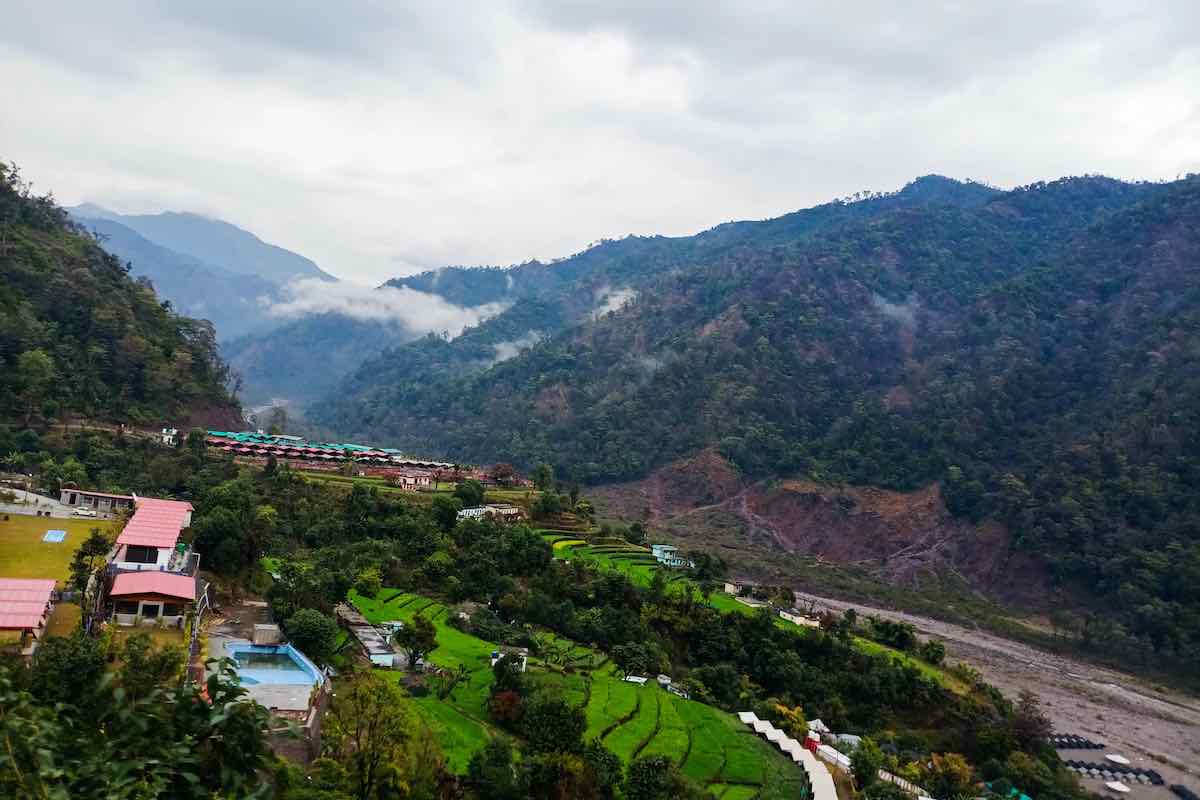 If you're a couple who believes in spirituality, yoga, and mindfulness, why not make your ideology a mark of your destination wedding? And don't forget to take a holy dip in the Ganges.
10. Kolkata
Once an important center of trade is now a city of colonial architectures, art galleries, and rich culture. Even today the commercial pillar of Kolkata holds still. Grandiose forts, lavish hotels, resorts, and spell-binding views of Hooghly river (Ganges) make Kolkata a perfect dreamy place to take those seven vows of marriage.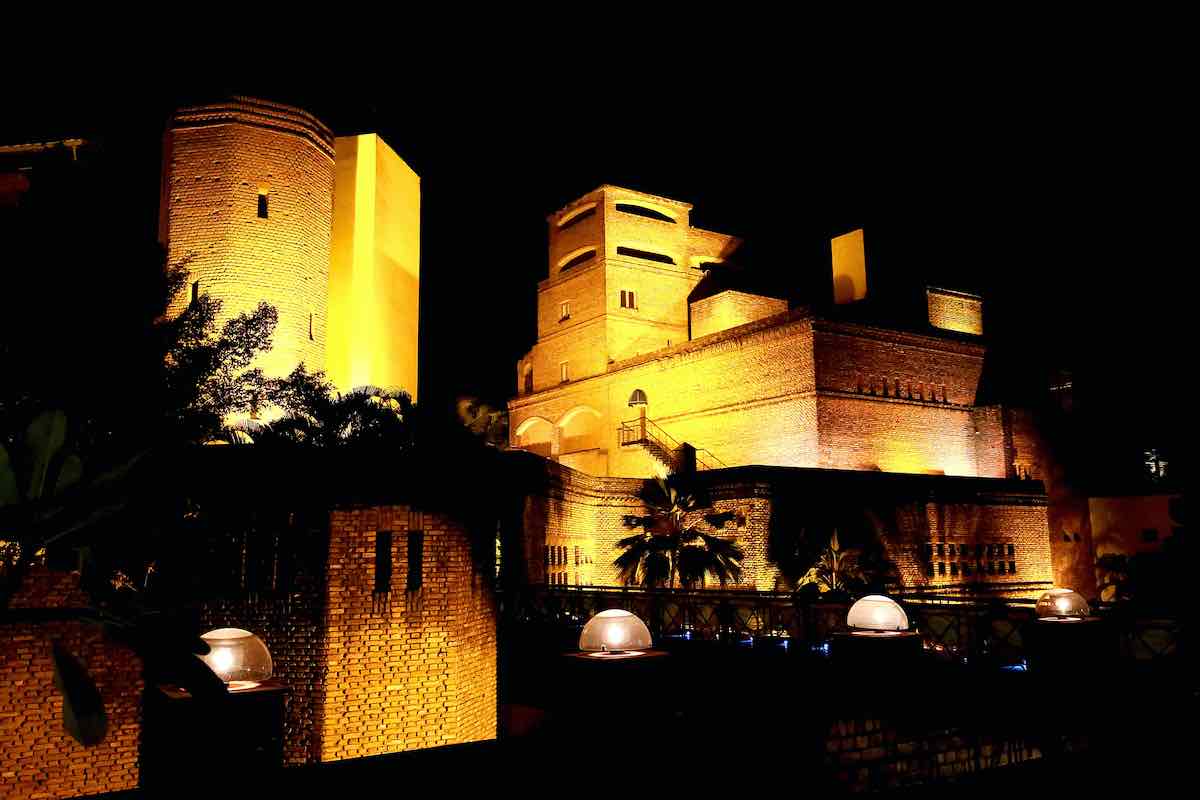 Savor yourselves in the culture and cuisine of Bengal, and keep this memory for life. Kolkata is sure to give you more than you expect and a wedding here could be one of the best decisions.
11. Lucknow
For the upcoming bride and groom, here's your chance to delight in the Nawabi style of Awadh. Lucknow, a beautiful and clean city on the banks of the Gomti river in Uttar Pradesh, holds one of the tastiest cuisine and richest cultures and just couldn't be more perfect for destination weddings.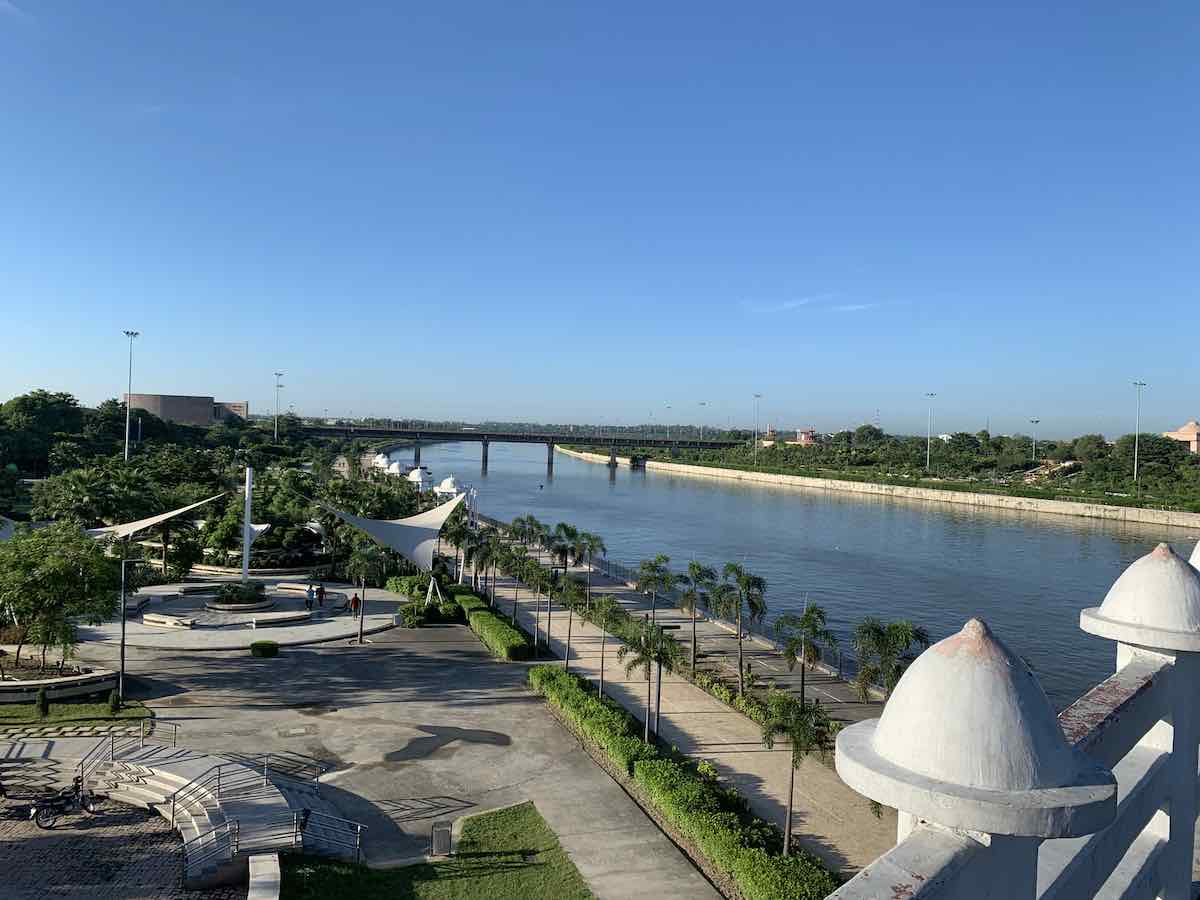 Dressing in Chikan kurta and saree will make you blend completely in Lucknowi style. Many luxury hotels and resorts are offering exceptional service at affordable prices. If you are a non-vegetarian, this city will serve the best of the foods you'll ever have in your life. Call your catering service and ask them to include Awadhi cuisine cooked by experts.
12. Orchha
If you're too much in love with the architecture and history of India, Orchha couldn't fail you. It's a town in the Niwari district of Madhya Pradesh and is known for its palaces temples. But that's just not it. The splendor that this town reflects on its architecture makes you a part of the history and glory of Bundela rulers who once ruled here. With so much richness deep-rooted, we think Orchha is yet another perfect place for your destination wedding.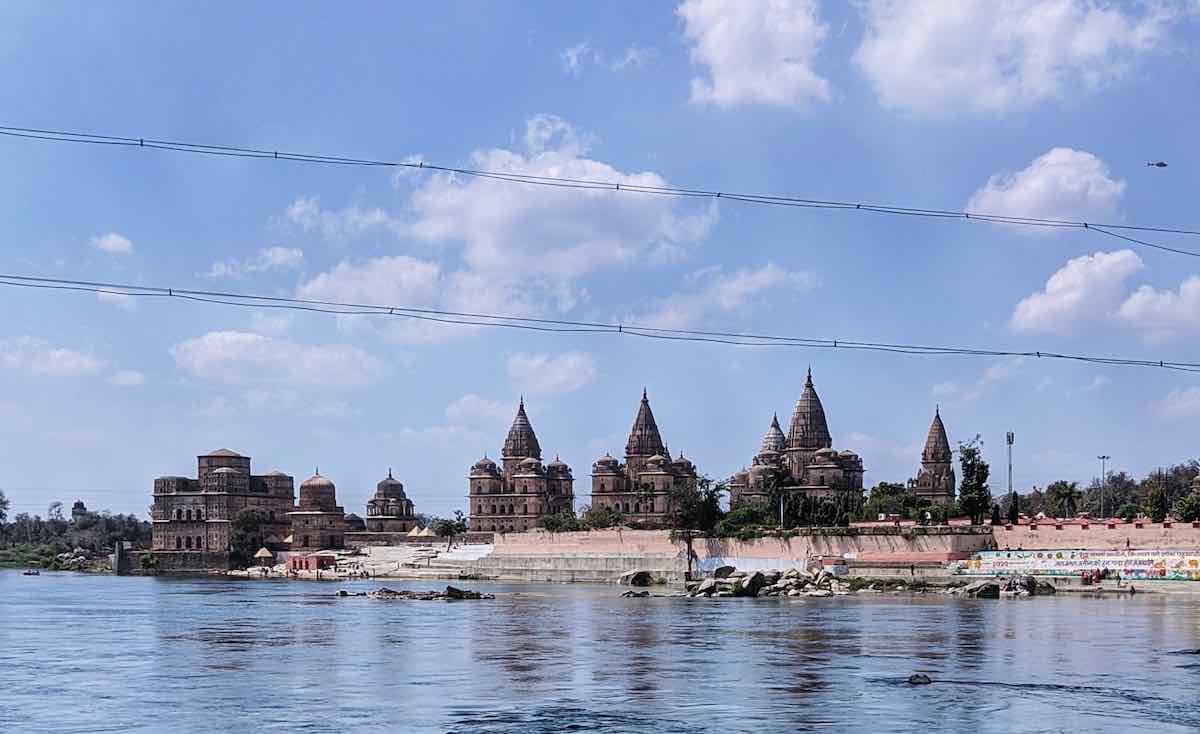 This part of India is not well explored by many which make Orchha an exclusive place to marry your special someone.
13. Neemrana
Neemrana is an ancient town situated only 122 km from New Delhi and lies in the Alwar district of Rajasthan. What separates this town is it's Neemrana fort (and resort) which offers a remarkable view of the city. When you're up there, you'll feel like sitting on a throne. The accessibility of this place and the view that it offers made us include in our list of perfect places for destination weddings.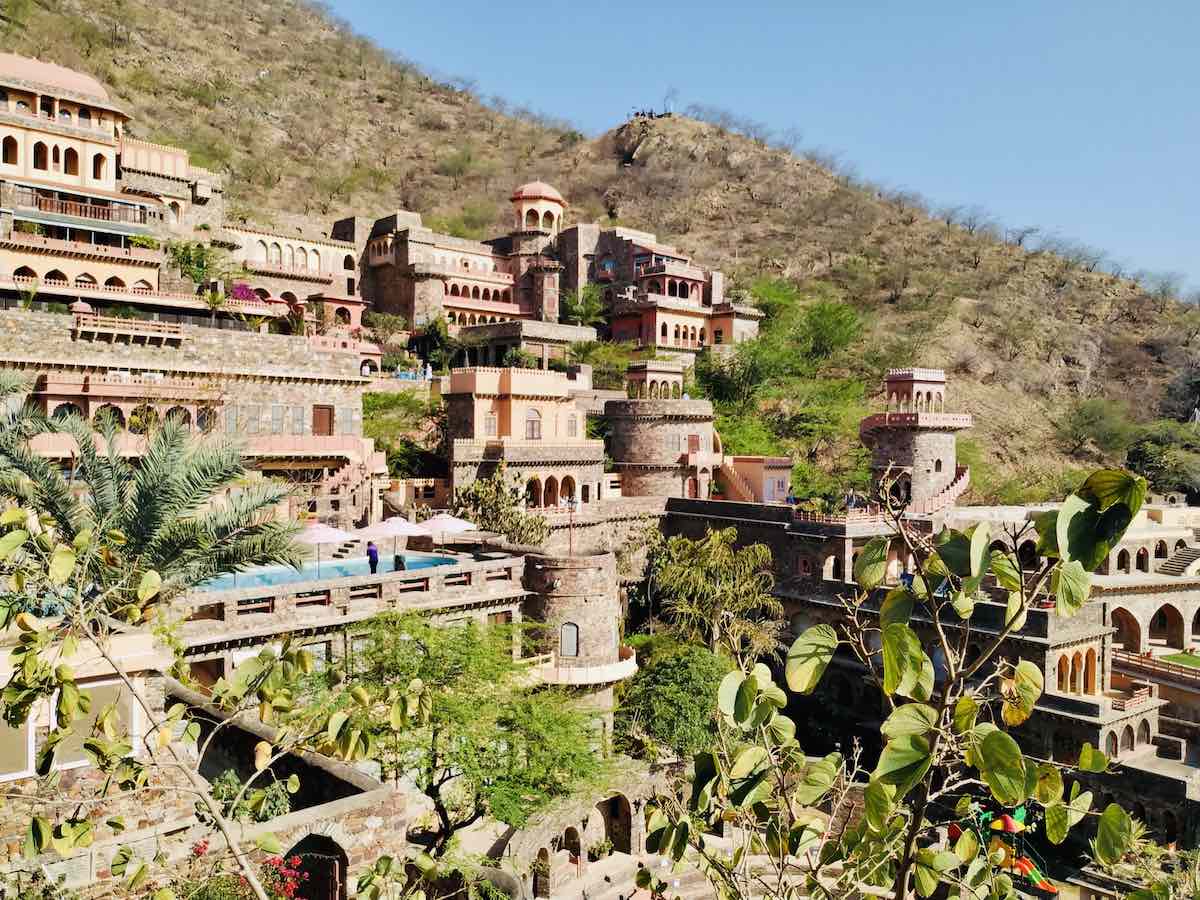 Imagine citing the vows and putting the garland to your one and only on this piece of ancient history and architecture, shimmered by bird-eye views of the city.
But How Will You Manage All This?
You might be feeling overwhelmed (or maybe confused) ⏤ and that's perfectly normal. India is so rich in diversity and culture that it can offer experiences like none. Destination weddings aren't a piece of cake (for that matter, neither are normal weddings) and we think you are anticipating how the whole process will be managed?
Whether you're the cousin or Uncle who is supposed to supervise the wedding process, there's a far easy, affordable & hassle-free way to do it. We call it WedMeGood. An affordable and expert wedding planner dealing in all types of weddings ⏤ destination weddings as well. They'll streamline the process and you could enjoy the wedding while not worrying about the cameraman or catering provider. Take the advantage, life's short!
Some Commonly Asked Questions
What are the top 10 wedding destinations in India?
Udaipur, Goa, Jim Corbett, Kerala, Havelock Island, Jodhpur, Agra, Hyderabad, Rishikesh, and Kolkata are the top 10 wedding destinations in India.
How much wedding destinations cost in India?
A destination wedding in India may cost you anywhere in between INR 12 Lakhs to INR 70 Lakhs, and it generally depends on your destination and personal preferences.
How much wedding planner will cost in India for a destination wedding?
For a destination wedding, wedding planners can charge you anywhere between 2-8 lakhs.
Which is the best place in India for destination weddings?
Udaipur. This city of man-made lakes, ghats, mountain views, and royal architectures will surely add a memorable tinge to destination weddings.
---
Conclusion
Marrying someone isn't something that happens frequently – mostly it is a once-in-a-lifetime event with your significant other. The feelings are heavenly and therefore choosing a place that could match your identity, as a couple, is crucial.
We hope this guide could've been of your help. Please comment on which one is your favorite or dream place to marry your one? I believe this post will be more helpful to all the travel couples out there 😛
Anyway, we highly recommend you share this list with the involved parties and decide which will be your destination in India for tying the knot?