It's been more than 6 years since Yeh Jawaani Hai Deewani was released, and its dialogues still give me a chill down my spine. The dialogues of YJHD have greatly portrayed the idea of living oneself's dream, taking chances, traveling, and love.
I'd not lie, but it did move me to think about my goals (basically traveling & exploring the world) and changed my perspective towards love, life, and friendships.
I'm a typical dramatic person, I love reality, but I also escape it quite frequently. I am not afraid to accept that this is, by far, the best movie that has ever gotten into the deep chambers of my heart. Does that ring a bell?
So being in the travel niche, I thought, for you guys, that I should scrape some immense dialogues or quotes from YJHD that would relate with the subject of travel and alike.
So, I then bumped into my laptop at 1 am yesterday and got my Bluetooth headphones hooked so that I don't miss the 'vibe' of the movie. And then, I started scrapping the dialogues as I watched the movie.
And these 11 heart-touching dialogues from YJHD are the product of my yesterday's 'mehnat.' Do give me a quickie in the comment box about these and which ones are your favorites.
1. This climbing of mountains is JUST NOT mere trekking for me.
Rightly said, Mr. Bunny, and I dearly relate with you. We did 'Kheerganga' a few months back, and now I know what you were talking about. Do you feel the same about this YJHD dialogue?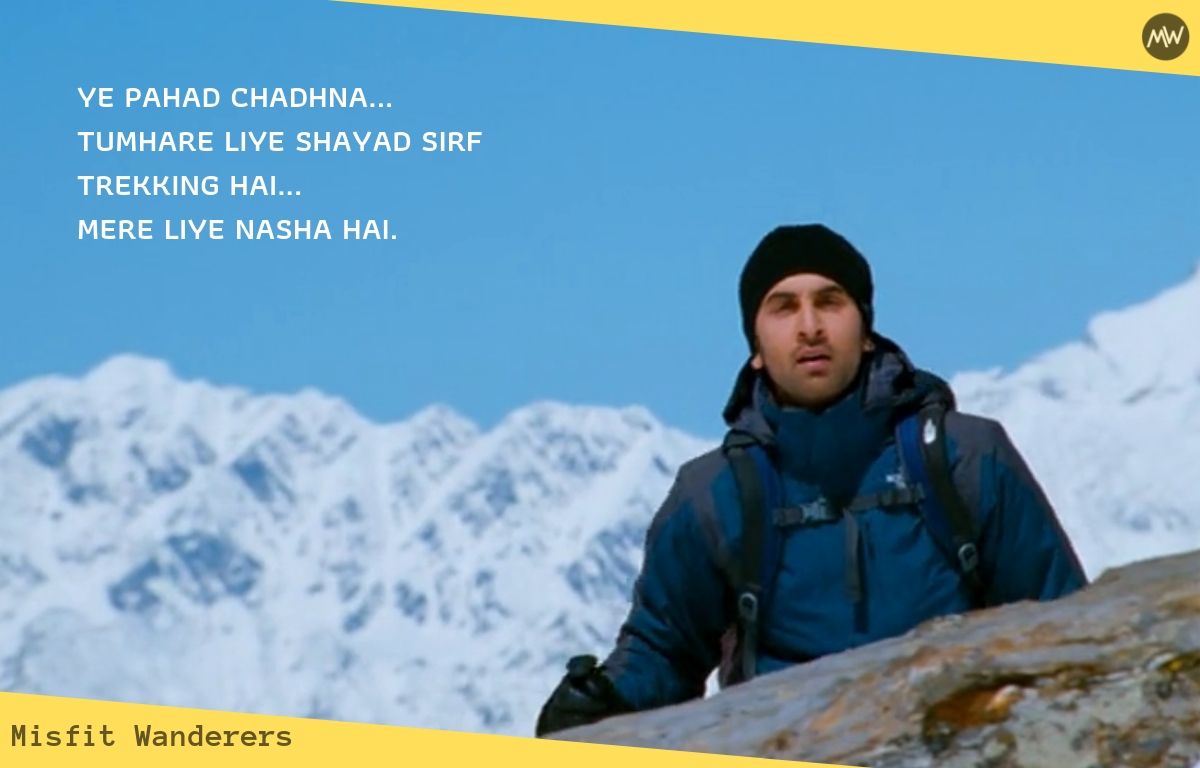 2. Life must be adventurous, isn't it? (Life me thrill to hona chahiye?)
I love when Ranbir Kapoor says, 'raftaar,' 'pagalpan.' Look, what we're all doing – getting doomed into the stupendous trap of life and not questioning it right. Shouldn't we travel as best as we can?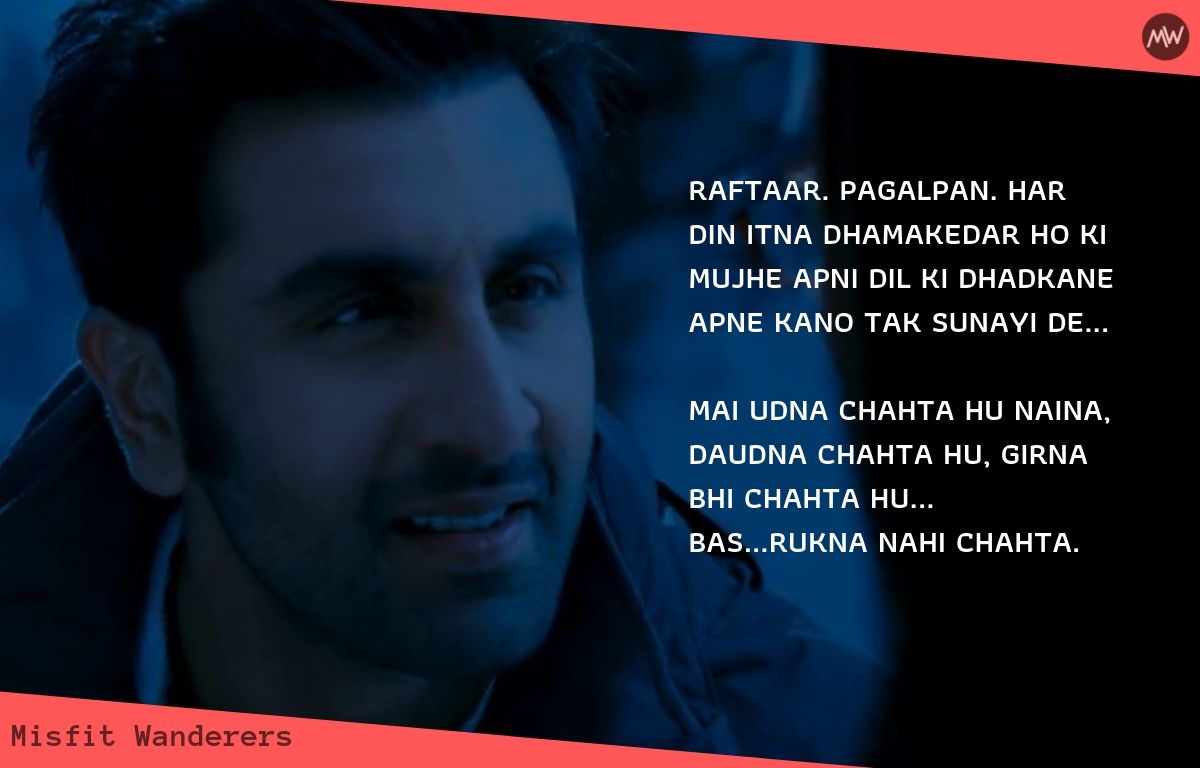 3. To reach somewhere, you must leave from somewhere.
This YJHD dialogue is even backed up by Newton's third law of motion (pun intended). So, if you are longing for that long-forgotten trip of your life, it'll require you to leave where you are stuck right now and challenge yourself. It's simple as that.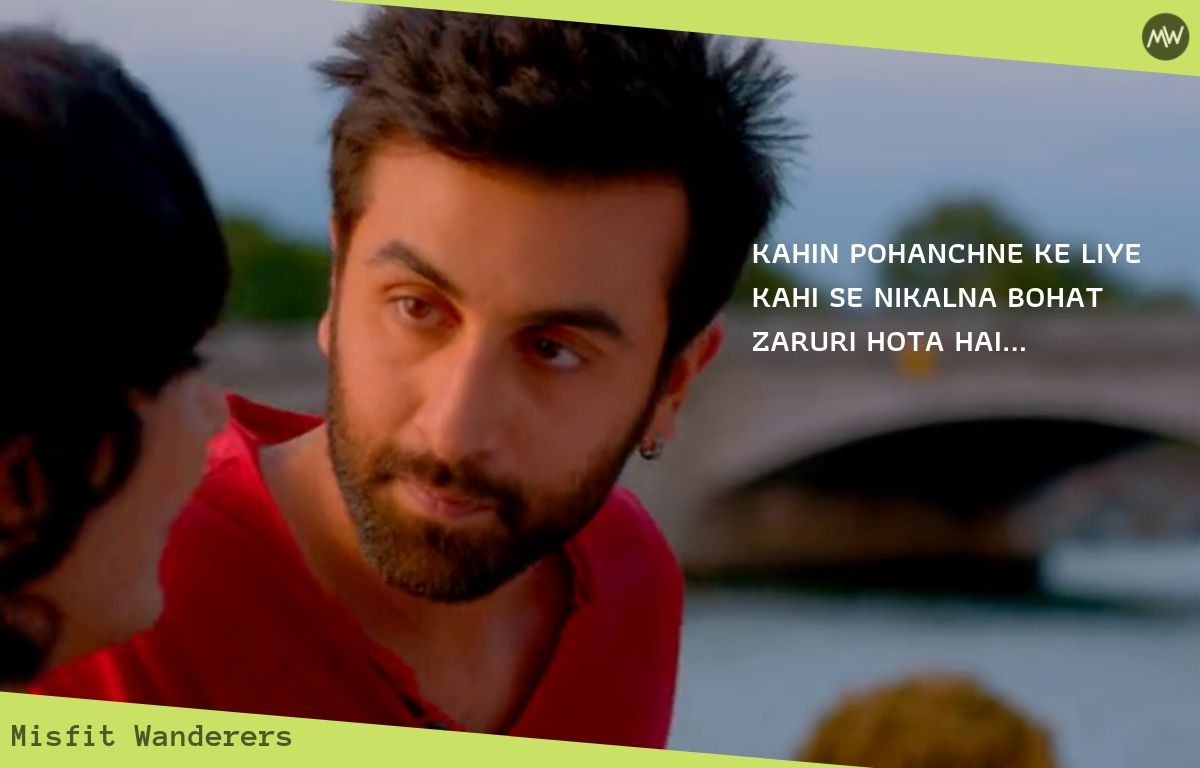 4. Where? Wherever the way goes.
"True wanderers don't have a fixed destination or solid plan when it comes to traveling" is basically the essence of this YJHD dialogue. They might have wanted to explore someplace, but on their way, they bumped into another, and it was all driven by their explorer nature.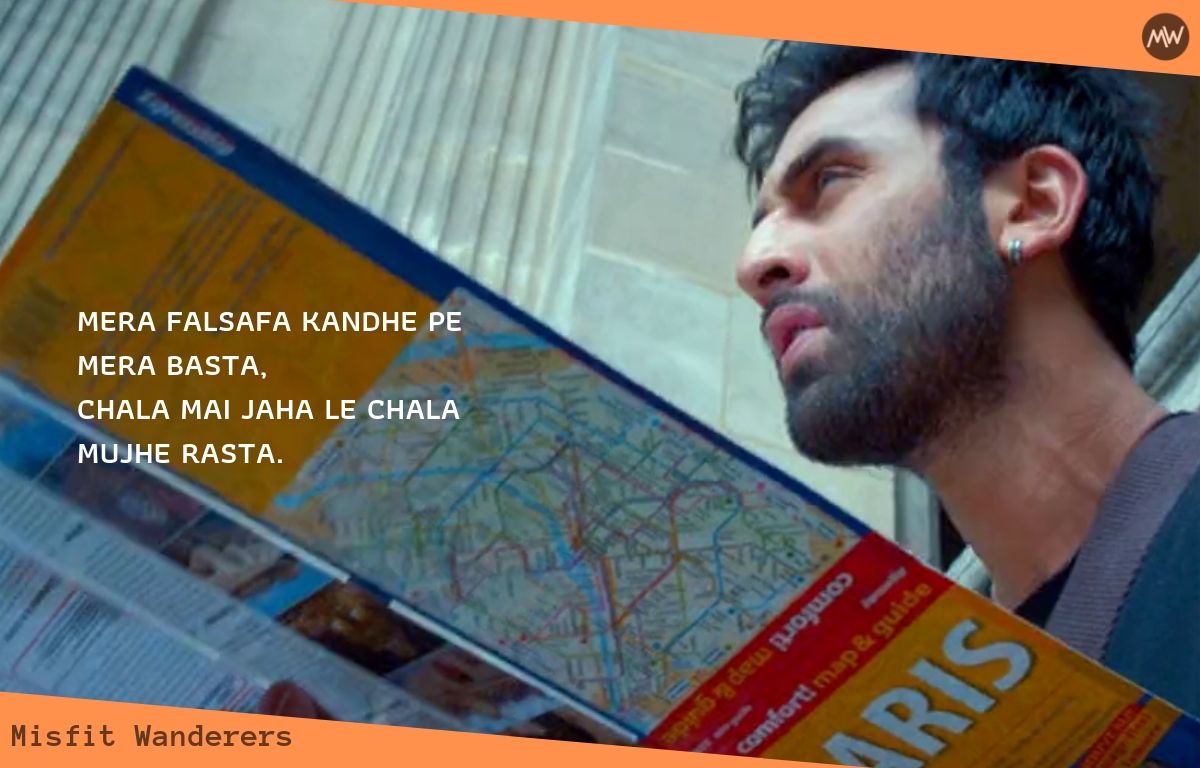 5. Love. For travel, Mountains and for them.
Who said love couldn't happen with the mountains? Actually, it's both. Love can happen with the mountains or with the one you are traveling to the mountains (pun intended).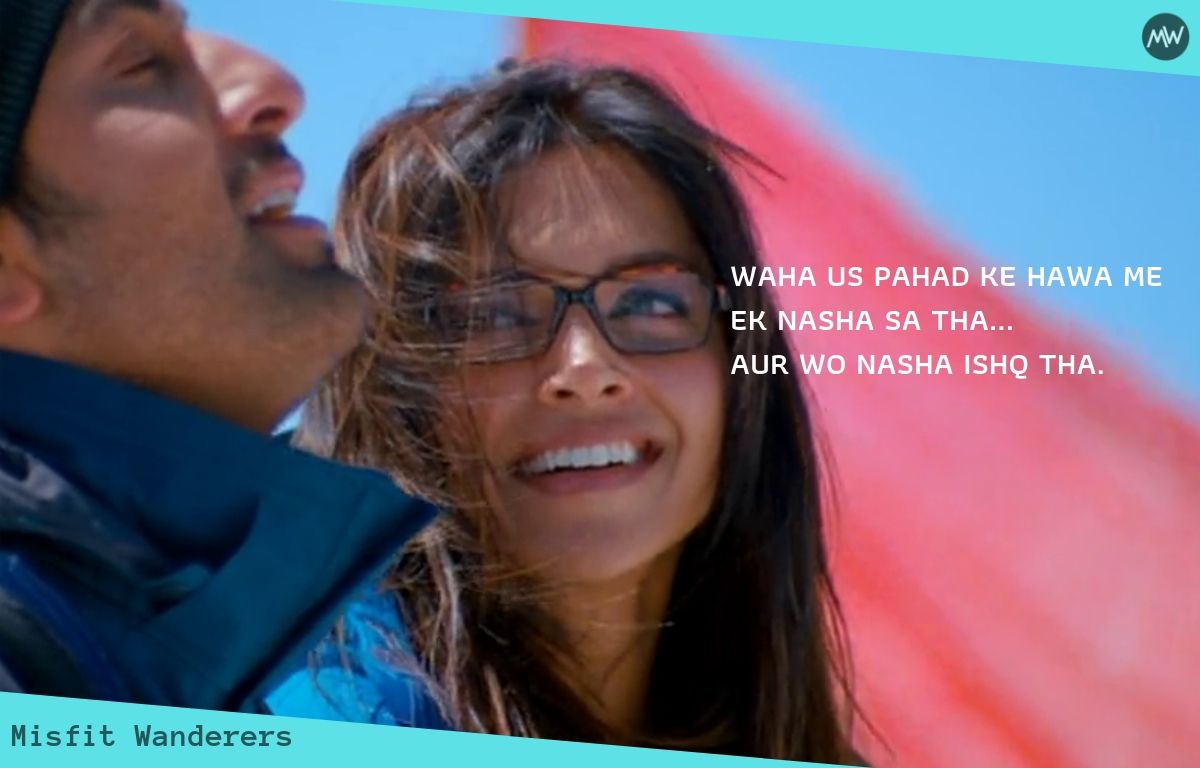 6. Follow your heart, live your dream.
It may be on the left side of our chests, but magically it's always right. So don't suppress what it says and if you have a heart of a wanderer – welcome to the family!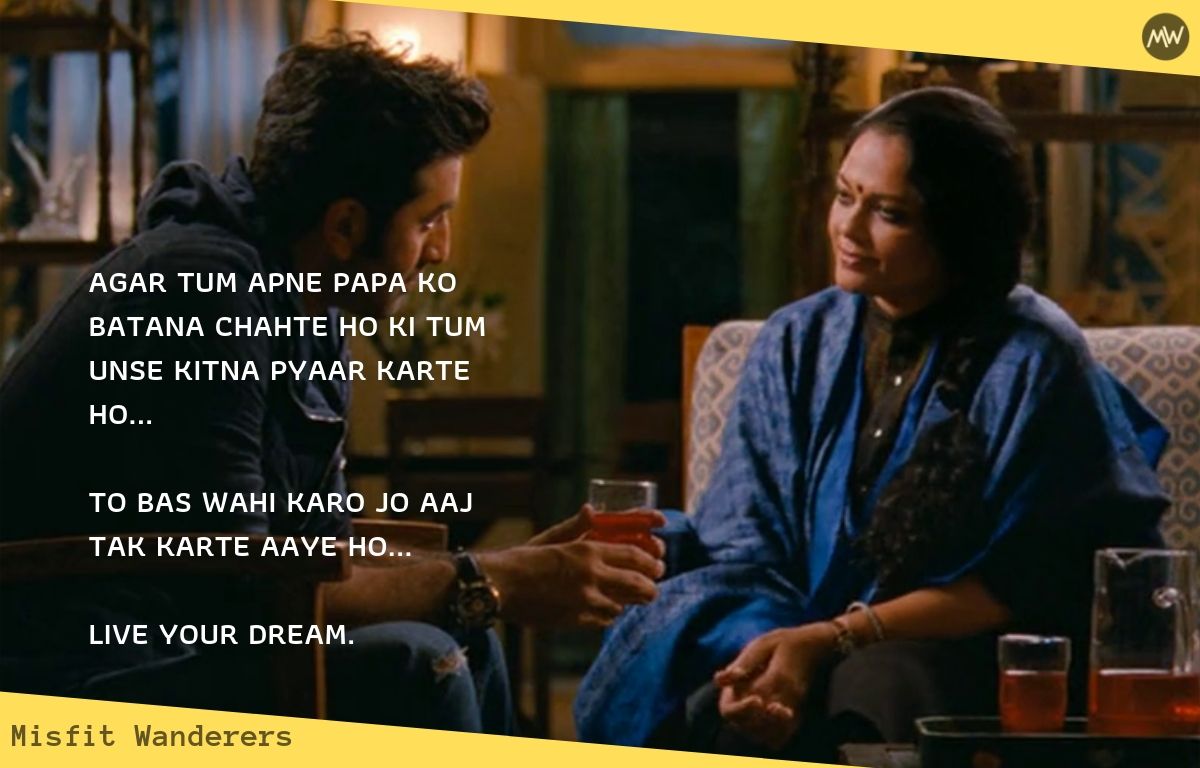 7. What if I give you the same type of food until 50 years?
Okay, this is about the change. About the uplifting, you can bring in your life until you've time. Many people die with dreams in their eyes, of traveling to many places, going on a world tour, going foreign, etc. Do you want to do the same – what you've been doing yet or make your life spicy? I suspect you prefer the latter.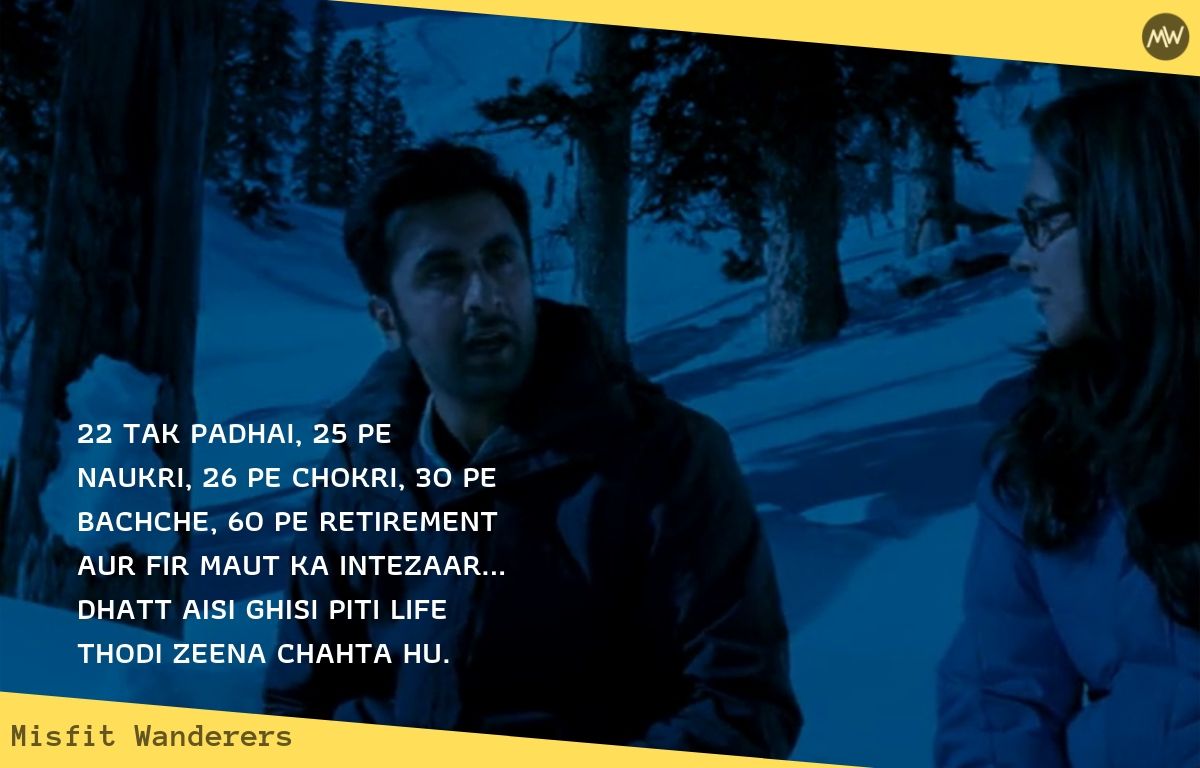 8. Then why only on nomadic ways, oh God my heart lays.
YJHD dialogues are full of thoughts to which we can relate. But this one is not a dialogue but a song sung by Arijit Singh and Mohit Chauhan (each one, a different variant). And it does sensate my chords, kyuki dil to banzaara hai ji.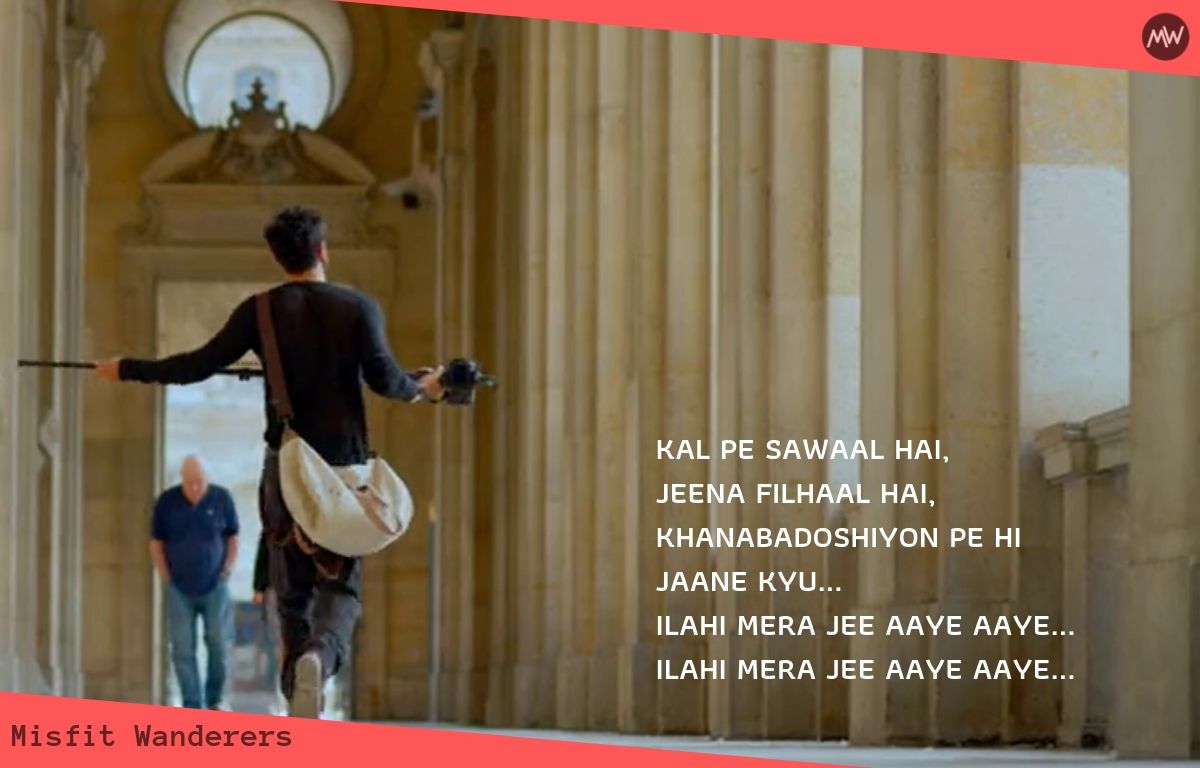 9. I'm a slow traveler and I like to embrace the present.
This YJHD dialogue is dedicated to my hasty friend Abhishek. And I'm pretty sure you too have some friends who absolutely ruin the process of absorbing a place and would plan for the next destination as soon as they reach the first. Itni jaldi kyu bhaiyon?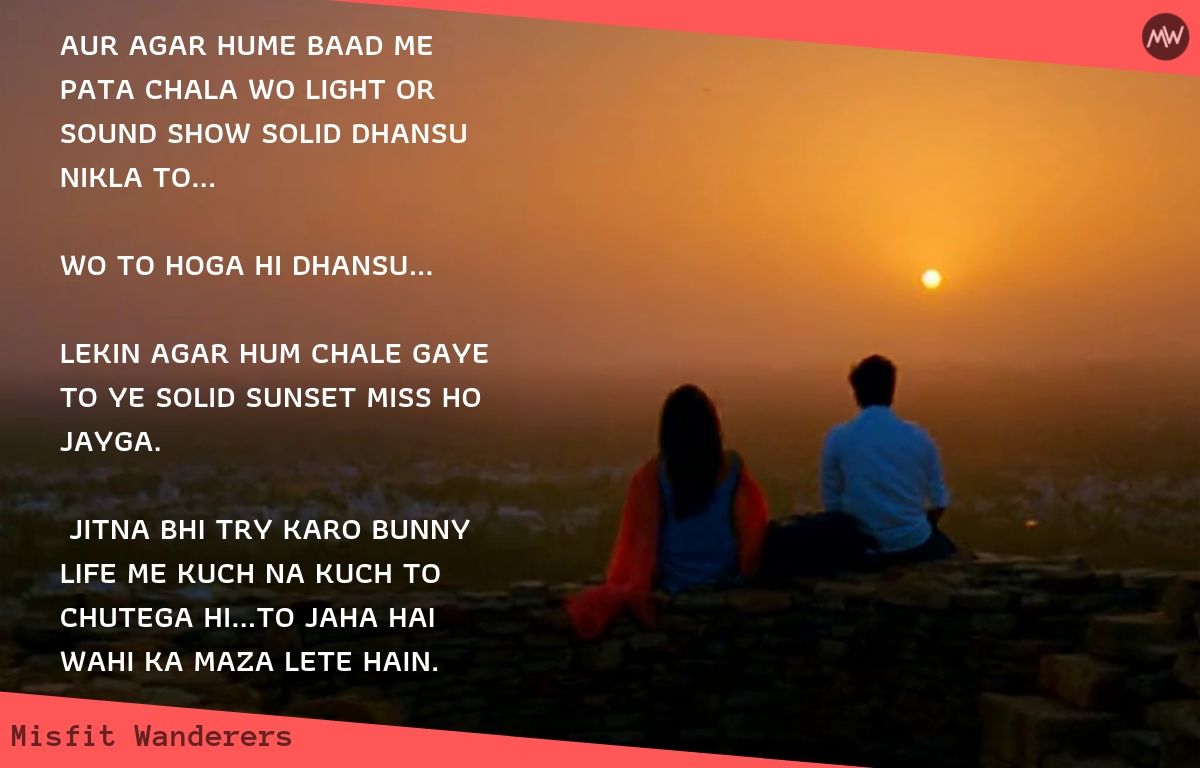 10. Travel. But remember your relations.
Kalki Koechlin's dialogue from the movie is worth mentioning. We often travel, sometimes to places where we can't reach our people for months and sometimes years. Technically, this is not only for travel but for everything and is, therefore, a reminder that we shouldn't forget our assets – our relations.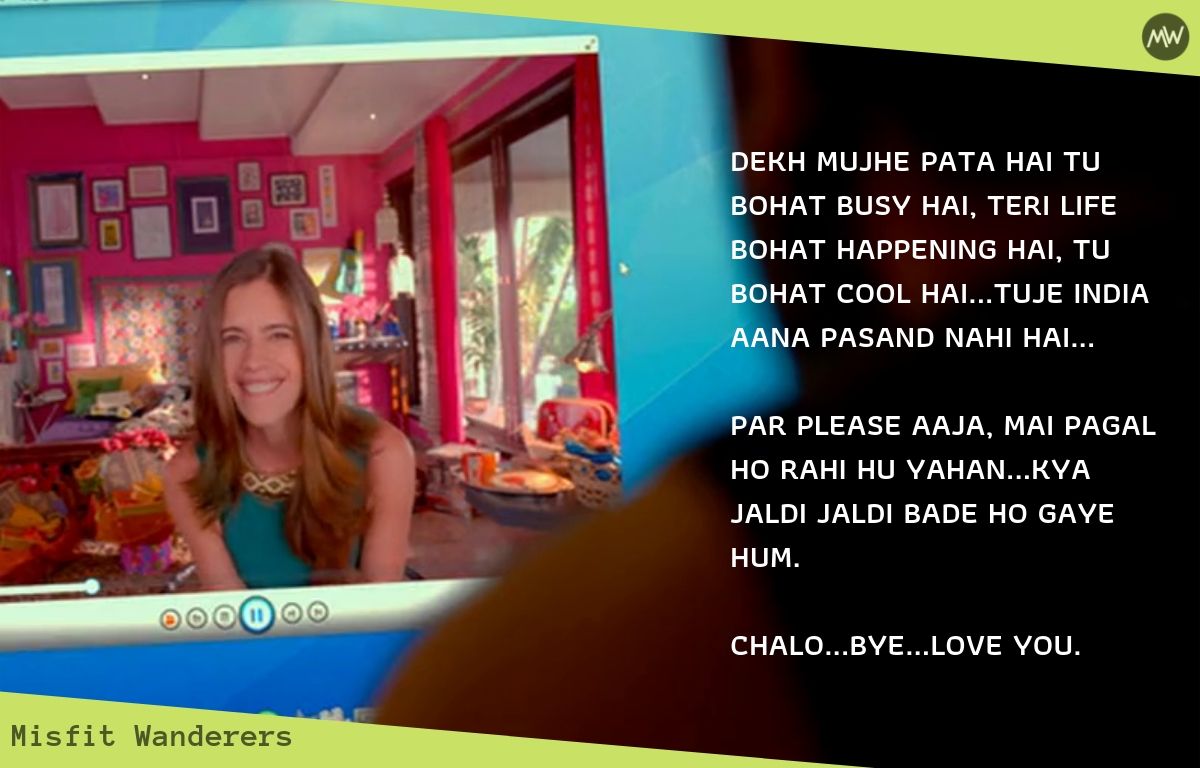 11. Wandering (Banzarapan), the essence of all who wander.
Rightly said, Miss Riya! This nomadic way of living life has become one of the identifying factors for people like us. And guess what? 'Is banzarepan is ishq ho gya hai humein!'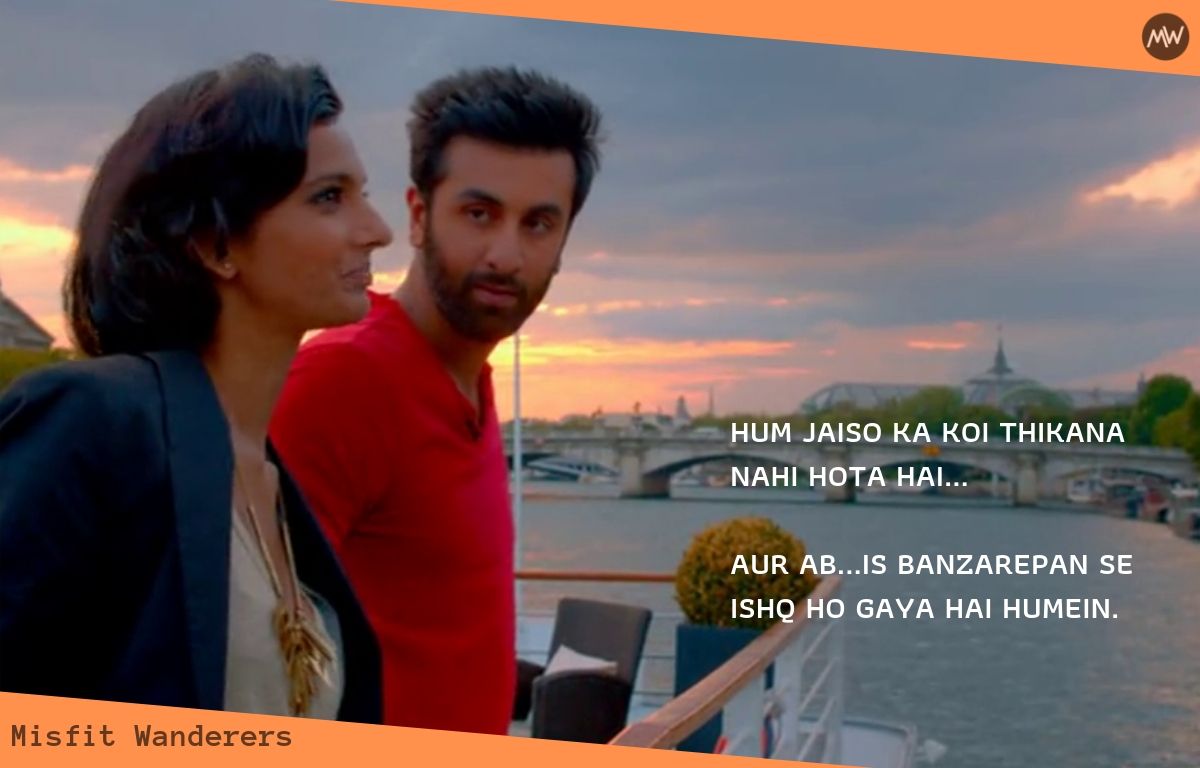 So, these are those 11 YJHD dialogues that I love so much and thought you'd love too (seriously, what do you think?). Ayan Mukerji has made one of the best films for youth which is inspiring and quite thoughtful!
Now, tell me, which one is YOUR favorite dialogue? (and why?)
Pin these YJHD dialogues for reading again later.