I was browsing through my Quora feed and suddenly a question popped which hooked me for long enough to finally write an answer. The question was simple – 'Will travel blogging boom or bust?'
Given this COVID-19 situation, I thought it for a long time. Then…
I wrote an answer to this question wandering in my sea of thoughts. Now, it's a no-brainer that people will ever stop traveling, but about travel blogging – I wasn't so sure.
Back 3-4 years ago, when I was still in college, blogging was not something that you do full time. At least I didn't hear or read about anybody who did it full time. But we saw things changing and blogging at one point became another sought after profession. And now this coronavirus pandemic – will it put a full stop to travel blogging?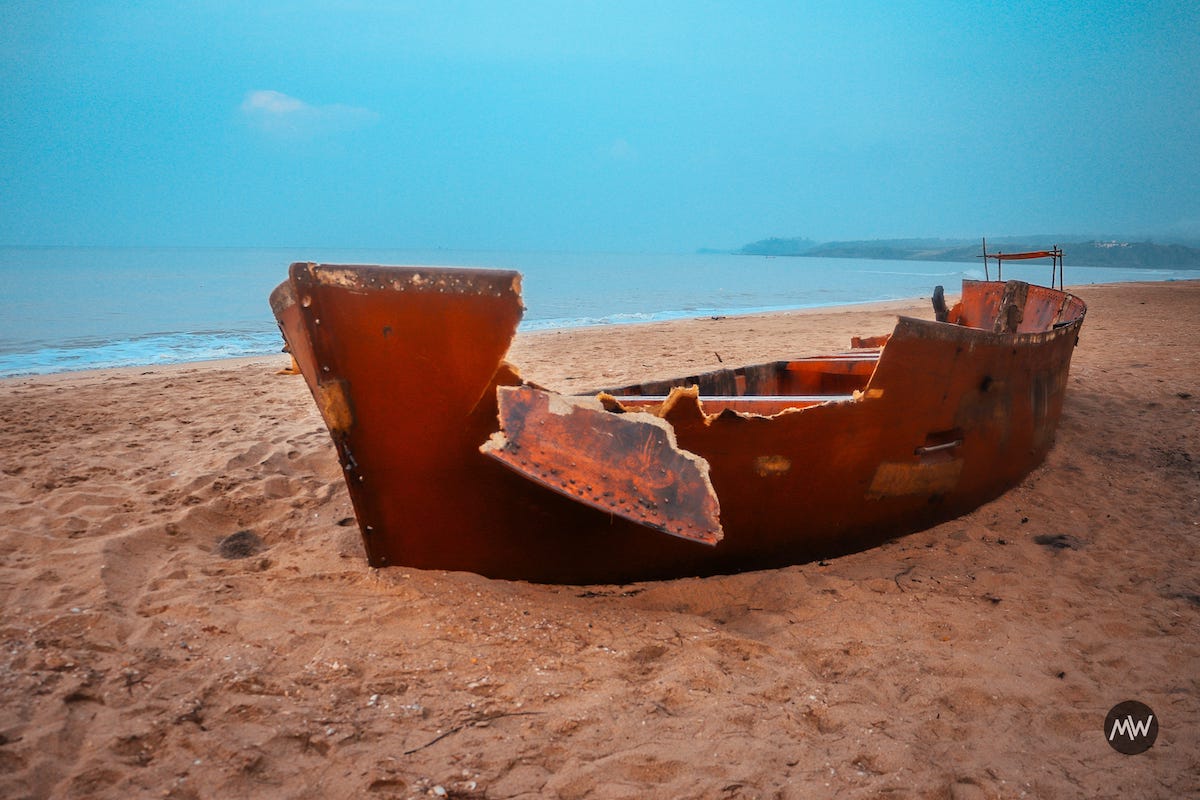 In my quest to find the answer to some of these burning questions, I reached out to some top travel bloggers of India. Some people whom work I really admire. I thought it's worth knowing what experts in the industry think about it.
In this blog post, I'll share some important points as took from them and my tiny bit of thoughts regarding this.
---
---
How The Future Travels Might Look Like?
History has a way of repeating itself. The world has fought several deadly viruses before – H1N1, Nipah, Ebola; and travel bounced back each time. And this time, it'll do the same.
Anuradha Goyal from IndiTales shares her thought telling that travel might be the last of businesses to stand back to its place.
Manjulika Pramod, one of India's top travel blogger says:
"There is no doubt about it that the travel and tourism industry has been the worst hit in this pandemic. Travel involves movement and this virus expects us to be home and isolated."
"Everything had to be closed down. Even if it starts back again, many airlines, travel companies, hotels, and small businesses are almost on the verge of falling apart. Some have already collapsed. Its a very very hard time for all of us but we will have to wait patiently."
In my opinion, it may be or may not be. But one thing is for sure, the current scenario will change the way we travel in the future.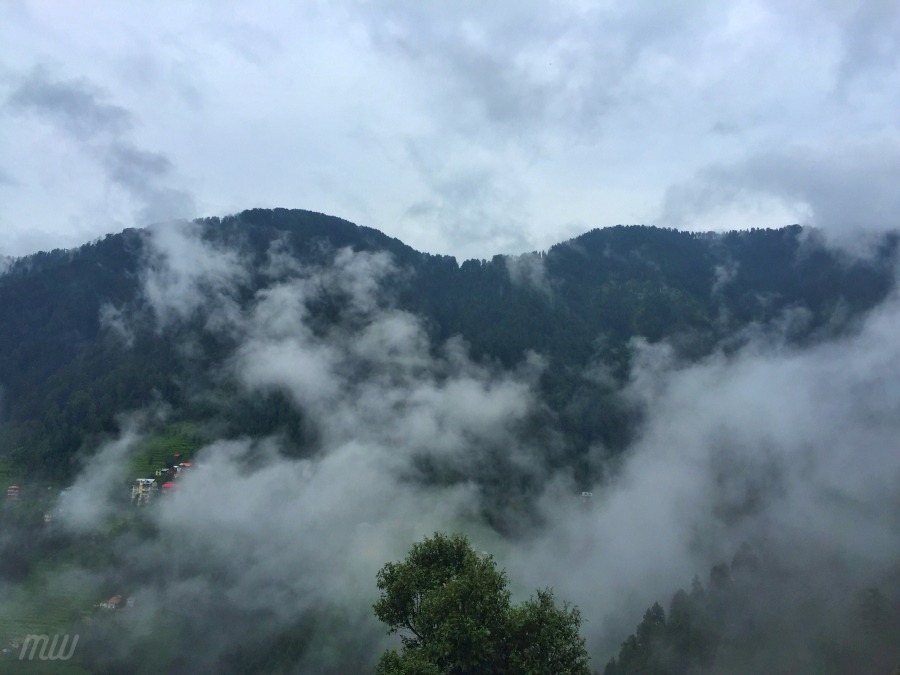 Ami Bhat from another India's top travel blog Thrilling Travel says:
"Travel was the first to be hit in this unprecedented pandemic and most likely, will be one of the last few to recover. The losses are felt across the board – travel companies like Make My Trip have been forced to have layoffs, the airlines will be forced to cut many other corners and the hotel industry is likely to cut down their occupancy and facilities to reduce operational costs. It is not just them but travel publications like magazines and blogs that are feeling the effect."
Face masks and sanitizers may become the new essentials for future travels. Hotels, restaurants, and eatery points might promote sanitization as their one of the USPs.
Will Travel Blogging Be Gone?
Quoting the words of another top travel blogger from India, Abhinav Singh from A Soul Window, he says that "As far as travel blogging is concerned, many European travel bloggers have either switched to recipe blogs, opened a YouTube channels/another blog on subjects other than travel or have completely quit blogging altogether. I understand the reason behind such drastic steps."
This observation is very important and shows the fear of being obsolete. Some of my fellow travel bloggers have also switched the lane and started doing something which isn't even related to travel.
Ami Bhat tells how virtual travel can become a thing in future:
"I saw my blog traffic plummet from March. There are lesser people searching for travel. However, having said that, there are enough who don't mind a dose of virtual travel. That is the trend that is likely to continue."
But if we think it for a second, there's no reason why travel blogging is or will be dead or gone. The pandemic has hit hard for the travel industry and if bloggers don't get to travel, what they'll blog about in the first place? Sounds legit?
Surely this pandemic isn't going to last forever and this Sanskrit quote puts it correctly: एतदपि गमिष्यति (This too shall pass.) And soon…
Travel Blogging Will Bounce Back
Abhinav Singh tells us more about his hope regarding travel blogging.
"The affiliate incomes have come to a zero for many, blog traffic nose-dived, sponsored posts are few and far between, advertisement queries dwindled and FAM trips are nonexistent. It will take time to get back to normal. The entire industry is going through a churn and I hope when it bounces back, it is better than before. I am hopeful!"
Another creative and top travel blogger from India, Manjulika Pramod showers light on this saying:
"Travel blogging will rise and shine, maybe not monetarily but more emotionally. We will not work for free but lower rates. This is our opportunity to hand-hold something that we love. As travel writers, I am sure we will have lots to contribute."
"During the lockdown, we must keep telling the untold stories to inspire people to think of the good times. Once it all starts again, we will all have a role to play to help the industry get back on its feet. We must keep blogging, sharing photographs, and making videos to keep the positive vibes afloat."
I won't speculate how much time travel blogging might take to get back on track but I'm quite hopeful too and believe that it'll come out in a better form. Maybe the era of fascination blogging will dissolve and serious and creative blogging will surface.
Should You Start Travel Blogging In The Near Future?
I researched it a lot and passed this question many times through my Quora feed but I didn't get any satisfactory answer. The closer someone could explain was Shivya Nath though her this blog post.
At last, when I asked some of the top travel bloggers about their opinions, things started to become to clear. Simply put, travel blogging will change and not gone. So in the near future, you can't expect the tactics that used to work today will work 100% again.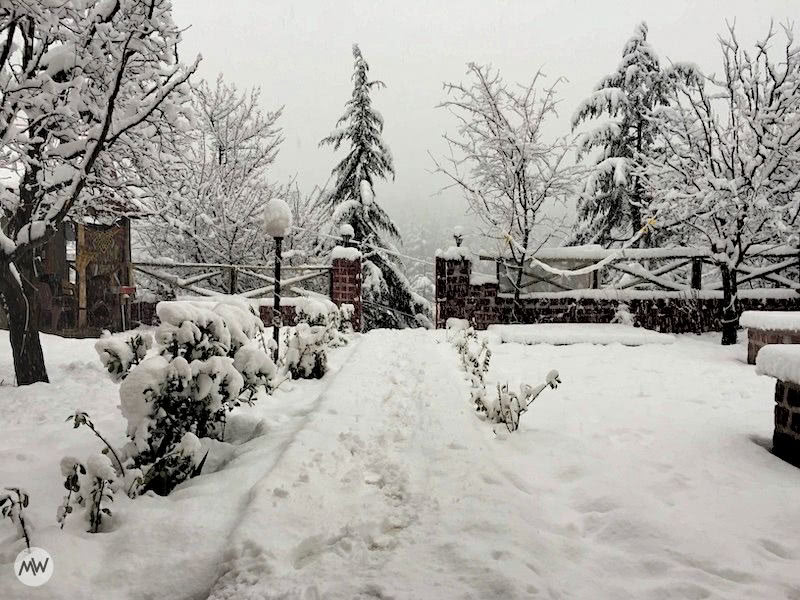 Some of the world's top travel bloggers have even started to embrace the change even before this pandemic happened. Sustainable travel, zero carbon footprint travel, experiential travel, responsible travel et cetera are some of the newest dimensions of travel blogging that'll boom now.
So yeah, evolve or become obsolete. Start travel blogging but considering the future and not the past.
Innovation Will Be Embraced
The new travel industry will be of innovators, and innovation will be embraced and stretched towards untouched areas of travel.
Anuradha Goyal from IndiTales tells "Nature and wellness holidays are likely to pick up first. I see a surge in learning holidays, where people travel to a destination in a small group and stay in one place to learn a skill."
"These could be yoga camps, spiritual retreats, writing retreats, bird-watching sojourns, family gatherings, or anything where you stay in one place. This also means less travel overall but longer stays in one place."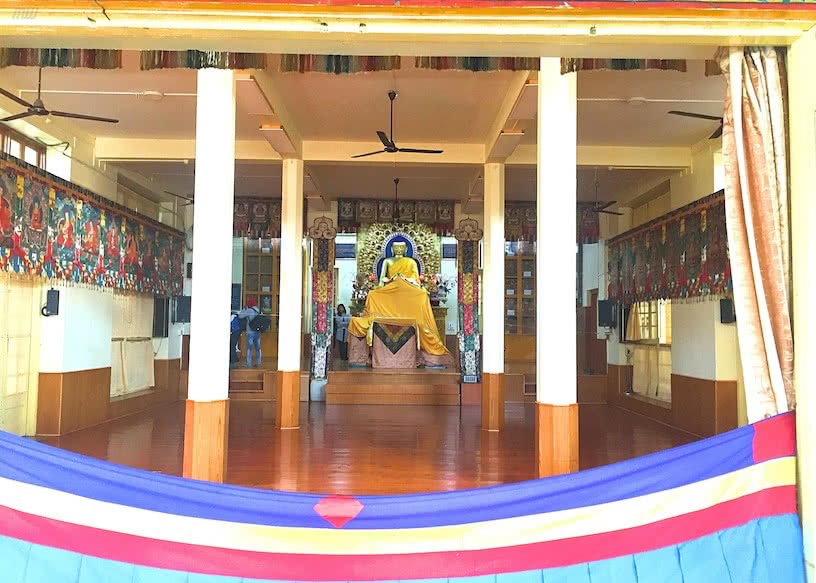 Experience has always mattered in travel and it'll be the same in the near future. Maybe future experiences will be of those which are close to mother nature rather than artificial stimuli. Or maybe technology and nature will together create an impeccable experience.
Change in Accommodation and Transport
I love hostels and enjoy the vibes they emit. I have also done Couchsurfing and found it a way to travel in a shoestring budget.
But these will change the way they were. Be it a hostel or hotel, hygiene and cleanliness wouldn't be compromised in the coming years.
Maybe hostels will evolve more towards being of nature rather than congested bunk beds. Maybe tree houses and nature settlements in an open and spacious environment will catch up with the trend.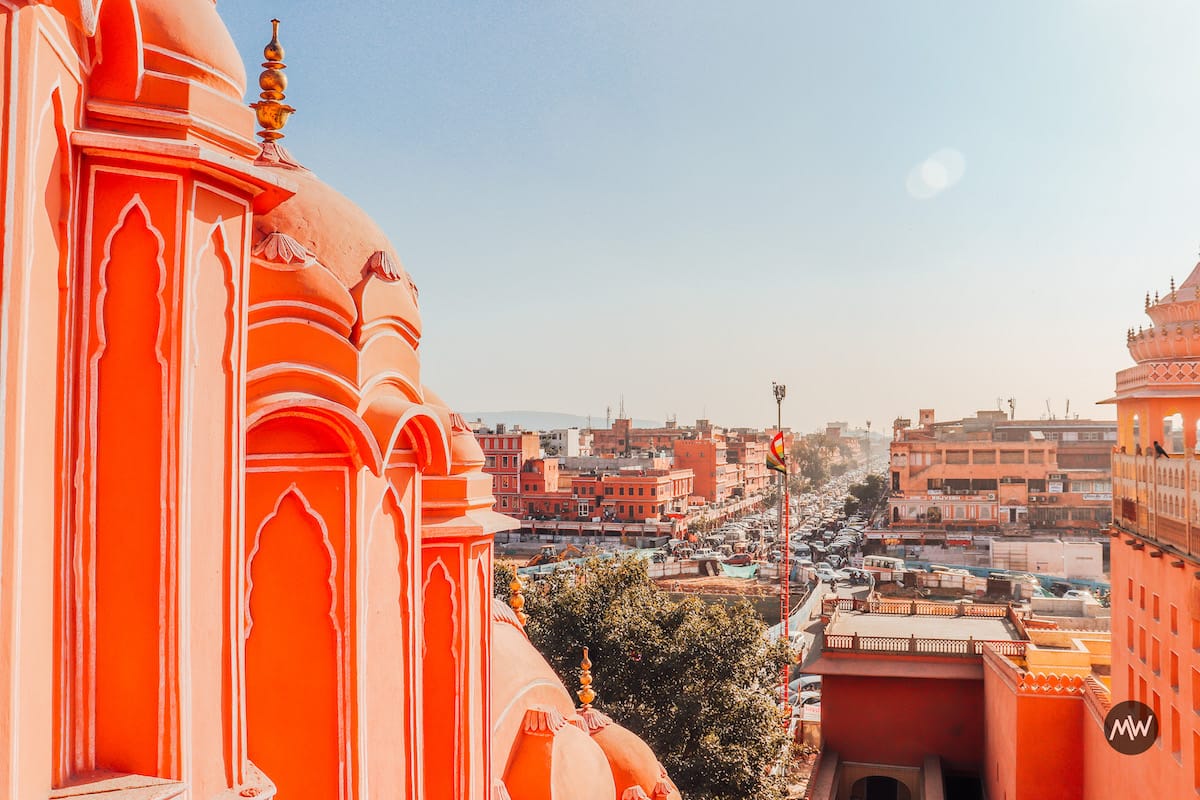 Somewhat similar will happen to transport as well. Private vehicles will be preferred more. Bike and car trips will be safer than the train, bus, and air journeys until we have got a vaccine for the novel coronavirus.
Travel Sectors That'll Bloom
Every disguise has an opportunity. No matter how bad this coronavirus situation seems as of now, it'll go away very soon. But this tough time is indeed for the smarts. While at one hand several companies are declaring bankruptcy or laying off in masses, some companies will leverage this and pivot the problem into a solution.
I'm just suspecting we'll be seeing a lot of innovations and changes in the coming future. Being a blogger, I'm excited about the future and ready to mend myself for the future.
When I reached the top Indian bloggers for what they think about which travel sectors or areas will boom, I got some interesting answers. I am not surprised but felt assured.
According to Abhinav Singh from A Soul Window, following travel sectors will boom:
Treks
Adventure Sports
Wildlife Safaris
Bird Watching
Offbeat Travel
Road Trips
Luxury Travel
Backyard Travel (within Your City)
Domestic Travel (within Your Country)
Manjulika Pramod explains "I know the delay has gone far beyond our calculations, but let that be for the greater good. I am not sure who would love to travel when there is a lurking fear of picking on a virus. So it's very important that the world heals first and then we start discovering it all over again."
"The beautiful sunshine and sunrise memories make me believe that the travel industry as a whole will start all over again, absolutely prepared, and more robust. The hygiene game will go to the next level. And we all will be extra careful about our health, which is a good thing. At times, I have felt that hygiene is often compromised but now we don't have a place for that."
According to Anuradha Goyal of IndiTales, there will be an onset of balance between the over-tourism at a handful of destinations and unexplored places. Perhaps this will be due to people will start looking over what's conventional and touristy-type of places.
Opinions Of The Top Travel Bloggers
One of India's top travel bloggers and the lady whom we've admired, Anuradha Goyal from IndiTales has several points about this topic and it is published here on The New Indian Express.
"The sanitizer would be the new shoes; you can't step out without it. Where possible, I would stay with family and friends, as homes seem safer than hotels," she says.
"Covid-19 free certification" may become a necessity in crossing the International borders. She further says that several protocols will be set to ensure any infections caught during the travel.
"Thanks to the current pandemic, everything from what we eat to what we experience and how we respond to a situation has undergone a massive change. Not only do we have to bring dramatic changes to our lifestyles but also mindsets," another top travel blogger Abhinav Singh puts it this way.
He further says, "The travel industry has been the first one to be hit and will probably be the last one to recover. But of course, it is not permanent damage. Things will take time but it will recover. I think in future, sustainable and responsible tourism, which was ignored across the world till now, will make a space for itself amongst the attractive brochures and deals."
"More and more people will take conscious steps to travel safely and with minimal human interactions, at least till the threat of the virus is completely wiped out," Abhinav Singh adds further.
The role of travel bloggers and influencers will be crucial in the near future. This is beautifully put up by another India's top travel blogger Ami Bhat:
"Once things do get better, the role of travel influencers is going to be crucial for the rest of the travel industry. Their job as an information provider will be essential as people scourge for safe destinations and facilities. It is their experience as early travelers that will be an encouragement for the rest to step out of their homes."
"Having said that, it is important as influencers to know when that right time is and not go about mindlessly promoting unsafe and non-essential travel!"
My Bit of Advice
I'm Vipin from Misfit Wanderers. I am neither an authority nor a very densely experienced person of travel. But I've had been places of my share within my country India and here's what I think will happen to travel.
Studying computers from an early age in life, I believe my mind as a system that understands in binary – zero and one. There's only true and false. And that has helped me understand several things in life.
I think this coronavirus pandemic as the same. And even the travel blogging's future. Change is always on the true side and certain to happen. So if we wanna be of the future, the best thing is to become adaptive asap.
At Misfit, we'll be trying our full potential to further embed this change. We have always focused more on experience other than anything else. And passing through this gruesome pandemic, we'll continue to do so.
If you're someone who's looking to start travel blogging in future or even any kind of blogging or vlogging, focus on being valuable and original. Don't do it for the sake of money, or following the herd, you'll fail terribly. And this is coming from experience.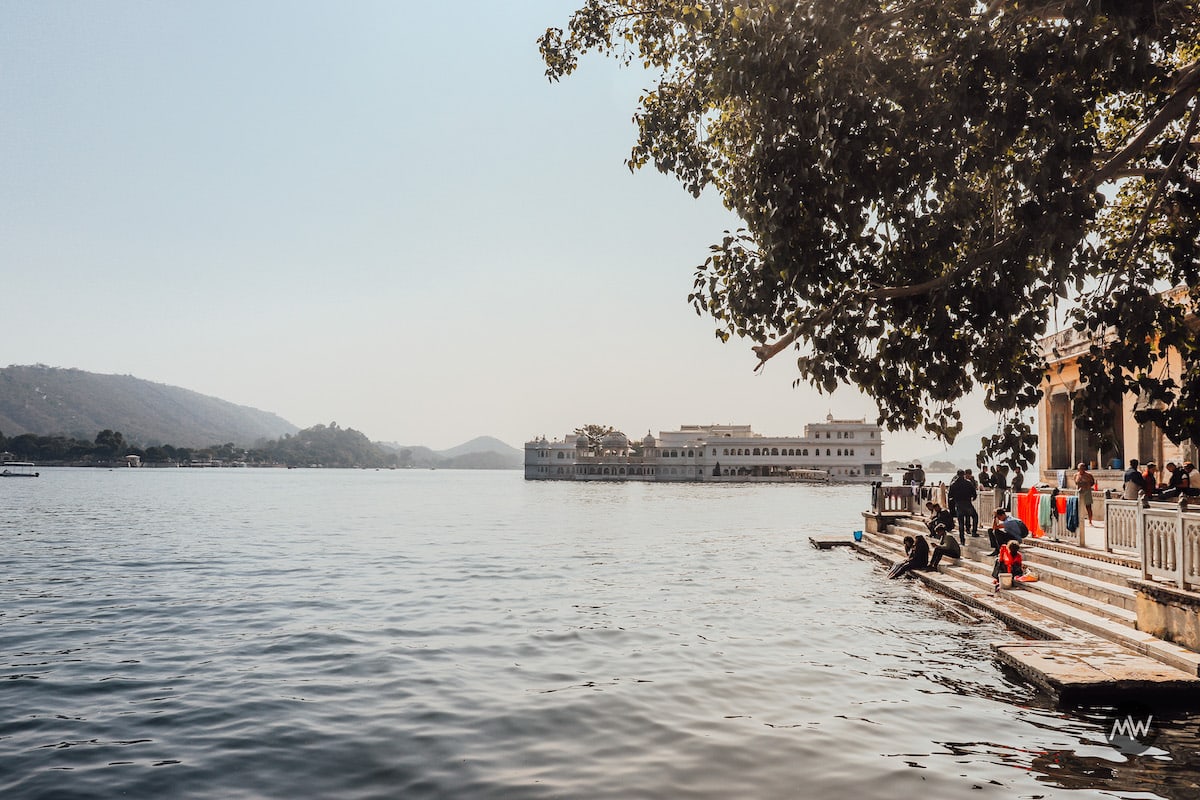 "Strive not to be a success, but rather to be of value."
– Albert Einstein
---
Your Thoughts?
Thanks for making up this far. I seriously hope you enjoyed the post and caught valuable insights. In any other case, I request you to put your thoughts in the comment box. It matters to me, and to this blog.
What do you think is the future of travel and travel blogging?
---
Thanks to These Top Bloggers
I am thankful to Abhinav Singh from A Soul Window, Manjulika Pramod from Pendown, Ami Bhat from Thrilling Travel, and Anuradha Goyal from IndiTales for giving me permission to put their thoughts and words in my blog post.
Guys, you can connect with them in the following ways.
Abhinav Singh is an Indian travel blogger. He writes about destinations and shares travel tips on his blog at A Soul Window since 2014.
---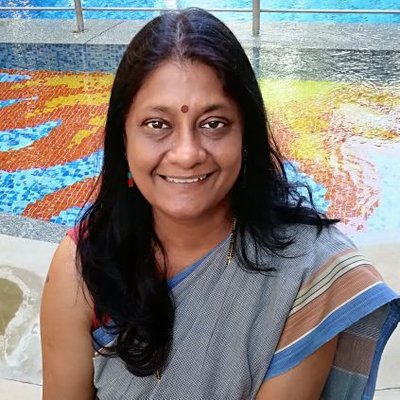 Anuradha Goyal is another Indian travel blogger focused more on travels of India. She has received many awards for her travel blog IndiTales.
---
Manjulika Pramod is a creative and published travel writer. Her writings and arts have been praised by many of her followers and fans.
---
Ami Bhat is a marketing post-graduate by qualification who has turned into a full-time travel writer and blogger by passion. Besides travel, she enjoys sports, photography, and dancing with equal passion. Travel with her virtually on her travel blog – Thrilling Travel.
---