4 a.m., kulhad coffee, cool breeze, and a flock of white birds sitting on the tree in front. Chikmagalur, a coffee town in Karnataka, welcomed me like this. It was my solo trip. And I was wondering about what places to visit in Chikmagalur and how should I plan to cover them?
In this, we will list out the best tourist places in Chikmagalur. Further, we'll also tell you about the souvenirs, things you must do, local cuisine to taste, and many more practical travel tips for Chikmagalur.
---
---
Notice: This post may contain a few links which might earn us financial support when you buy or make any reservations through them. They're in no way affect our opinion or the information presented here.
11 Best places to visit in Chikmagalur
1. Hirekolale Lake
Located about 9 km from the city center, Hierakolale Lake Aslameno is a blessing of nature. You can't describe its sight in words. Although it is an artificial lake, the range of mountains in front of it will make the photos unforgettable.
Hirekolale Lake supplies water for drinking and irrigation in Chikmagalur. This lake is not famous among tourists, so rest assured, you can spend some peaceful moments here. Well, it seems strange that despite being so beautiful, you can find it free from the crowd for most of the time.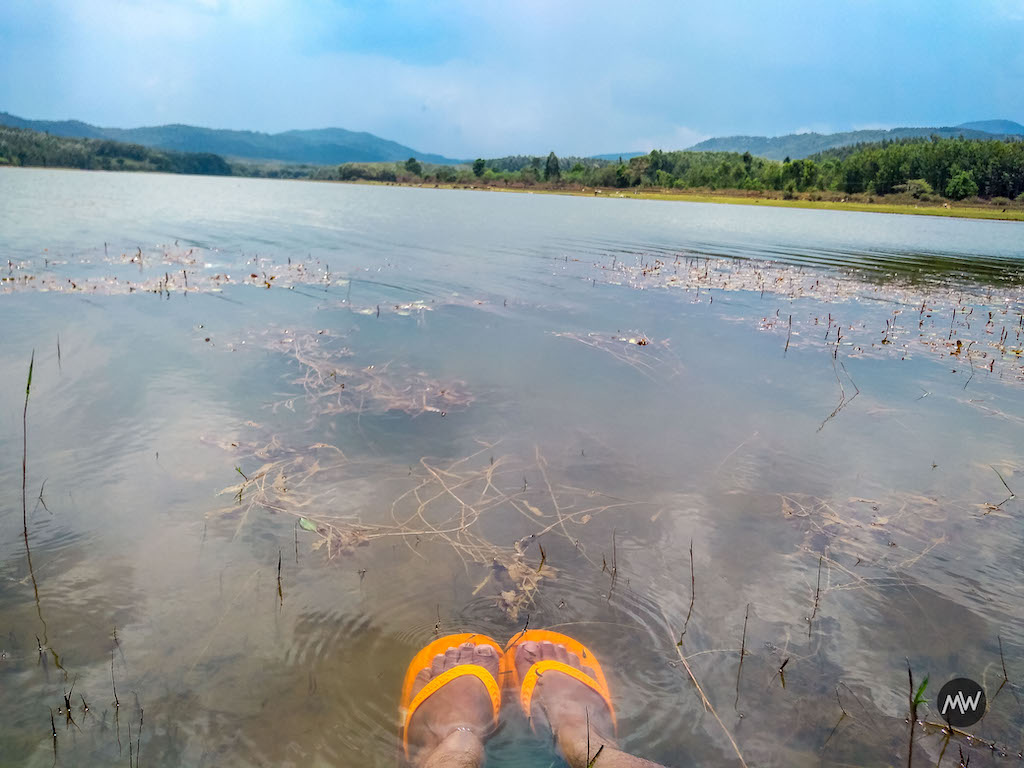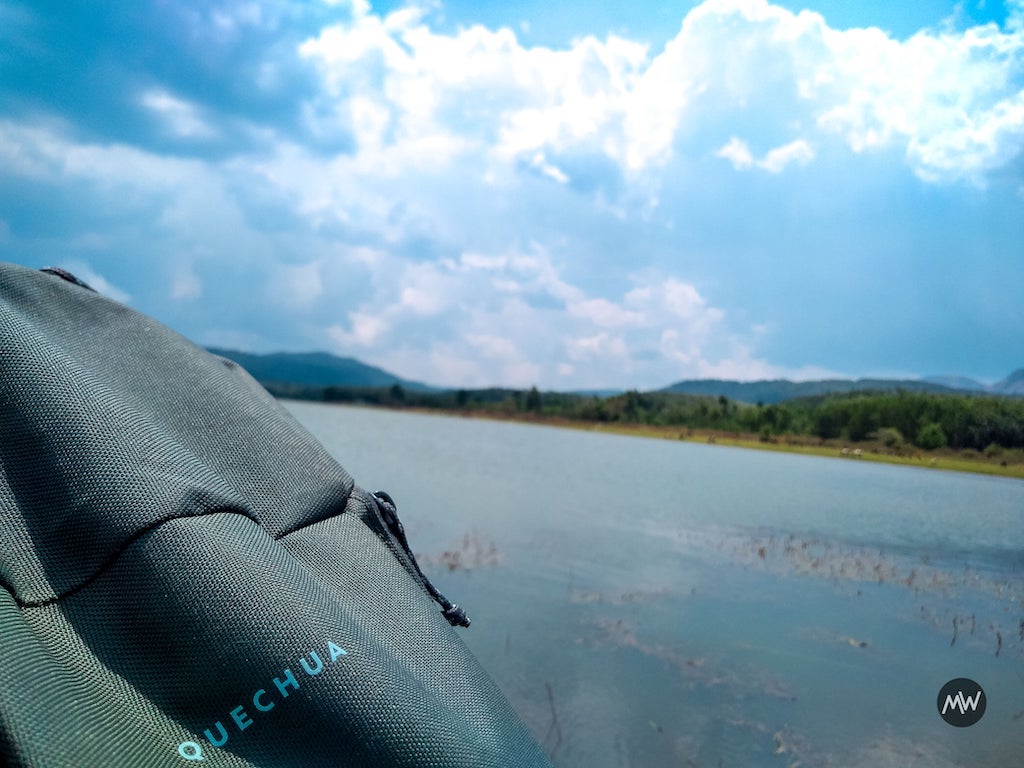 Furthermore, you will have to book a private taxi or auto to reach here due to the scarcity of buses on this route. Also, make sure you do not stay here till late in the evening.
2. Chennakeshava Temple, Belur
Chennakeshava Temple is in Belur, 35 km from Chikmagalur city center. King Vishnuvardhana built it in 1117 AD. Interestingly, the temple was built over three generations and took 103 years to finish, while it was repeatedly damaged and looted in wars. Nonetheless, it was also repaired time and again.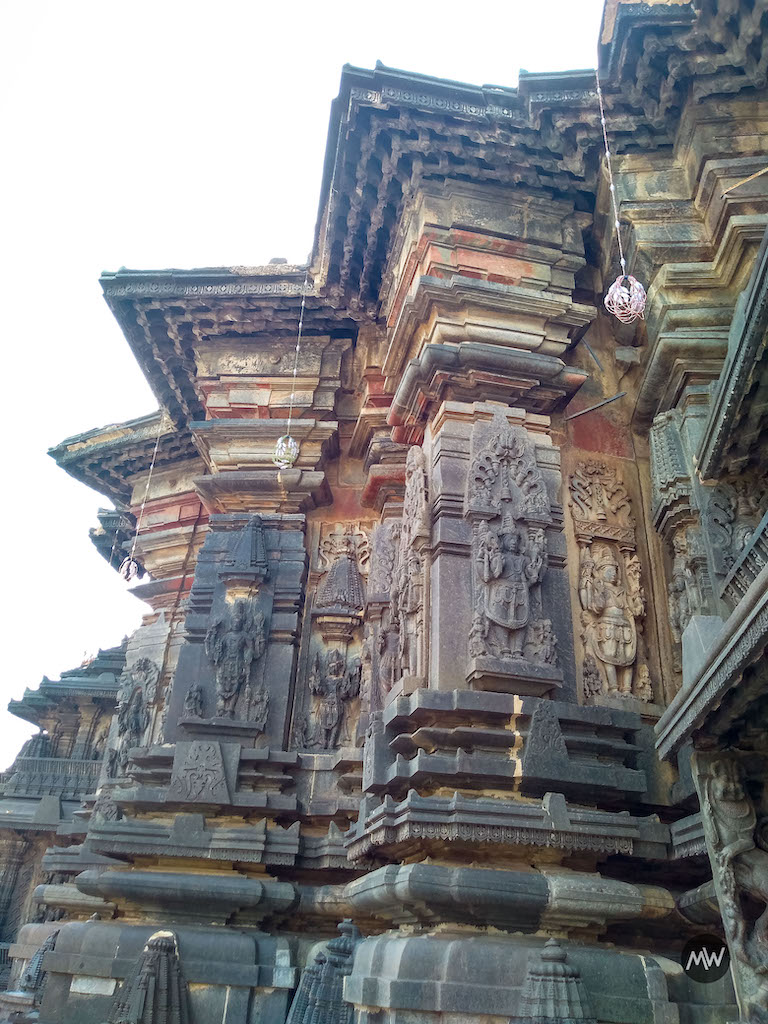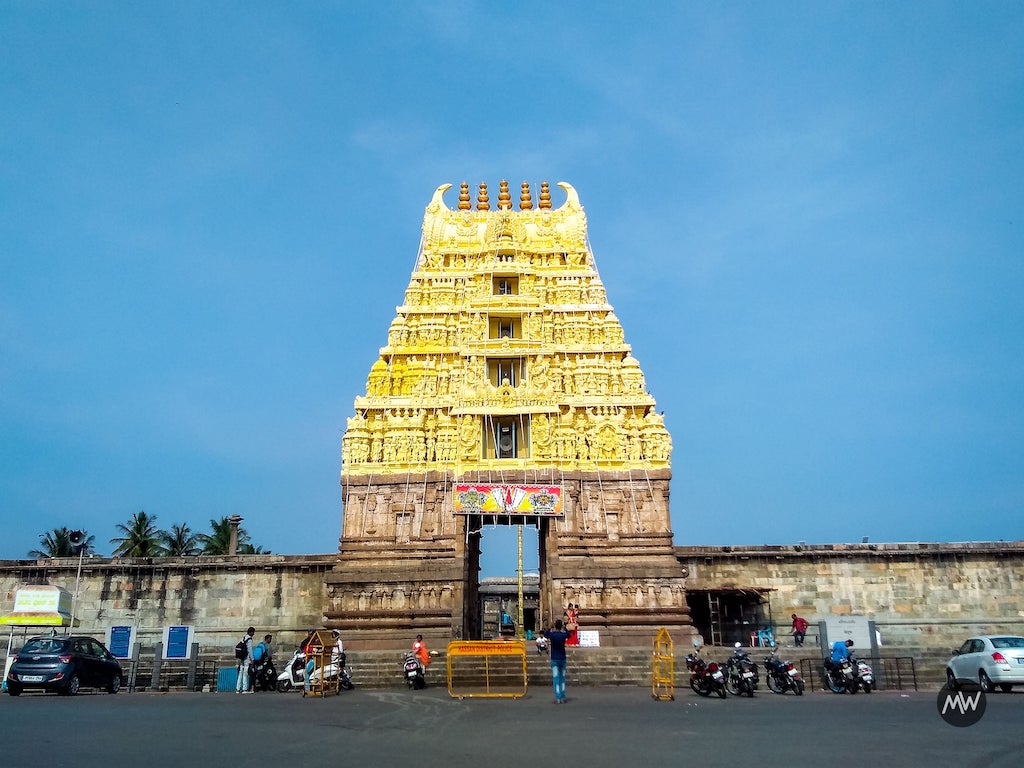 The temple is dedicated to Lord Vishnu and encompasses 13 temples. After seeing it, you get a glimpse of Dravidian and Vijayanagara architecture. Further, Chennakeshava Temple is a fine example of stone carving and one of the best places to visit in Chikmagalur.
Timings: 7 AM to 8 PM
Recommended Duration: ~2 hours
Photography: Allowed
3. Mullayanagiri
Located in the Baba Budangiri mountain range, Mulliyangiri is the highest peak in Karnataka, 1930 meters above sea level. You can find it approximately 10 km far from the city center.
The place is famous for its serene atmosphere, greenery, and trekking. There is also a Shiva temple, which adds to its beauty.
You pass through dusty roads, curves, and ruff jungle paths. But once you are at the top, you experience nothing but peace. It is one of the most visited attractions among the best Chikmagalur tourist places.
In addition to trekking, you can enjoy camping, mountain biking, and hiking.
4. Baba Budangiri Peak
Baba Budangiri Peak is 12 km from the city. Dedicated to Saint Hazrat Dada Hayat Khandalar alias Baba Budan, this place is known for its temple. Moreover, Hindus and Muslims respect this temple alike. Chikmagalur is the city where coffee was first grown in India. Sufi Baba Budan supposedly produced the first coffee crop in 1670 AD.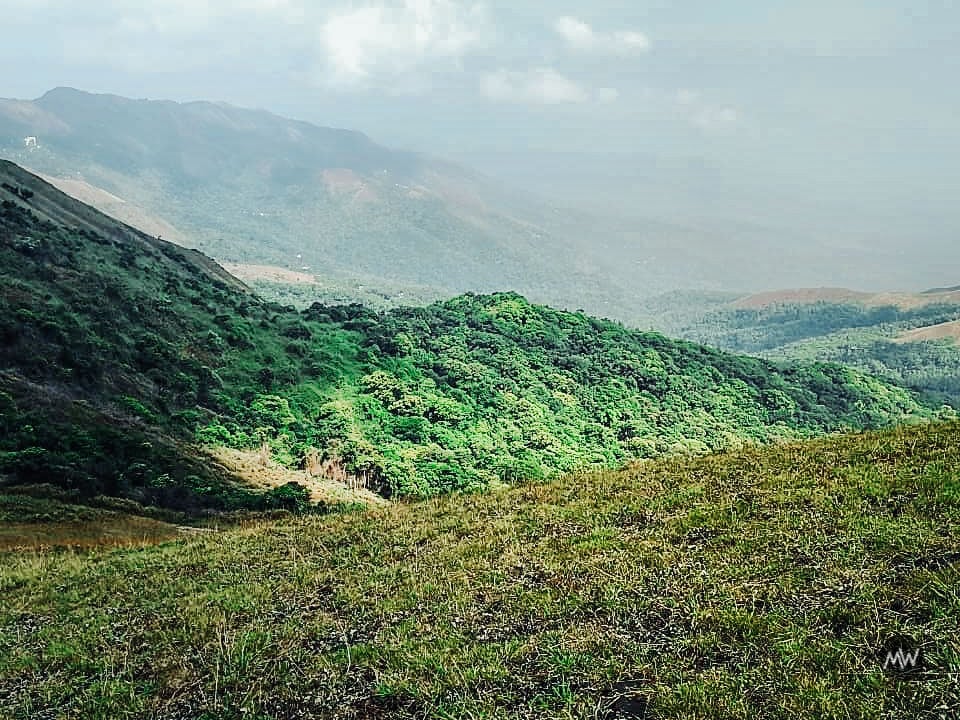 The unique flower species of Nilkurinji also blooms once every twelve years on these hills, which is another major attraction of this place.
Baba Budangiri Hills is also famous for its dense forests. Additionally, you can also go hiking and trekking in these hills. These perks make Baba Budangiri Peak one of the most sought-after places to visit in Chikmagalur.
5. Bhadra Wildlife Sanctuary
The Bhadra Wildlife Sanctuary spans over a vast area of ​​490 square kilometers. It is only 38 km west of Chikmagalur city and is one of the best tourist places in Chikmagalur.
Surrounded by the hills of the Western Ghats, the view of Bhadra Wildlife Sanctuary looks like a movie scene! Far-flung mountains and mountain peaks penetrate the sky. You get a feeling as if the wildlife sanctuary has worn a crown.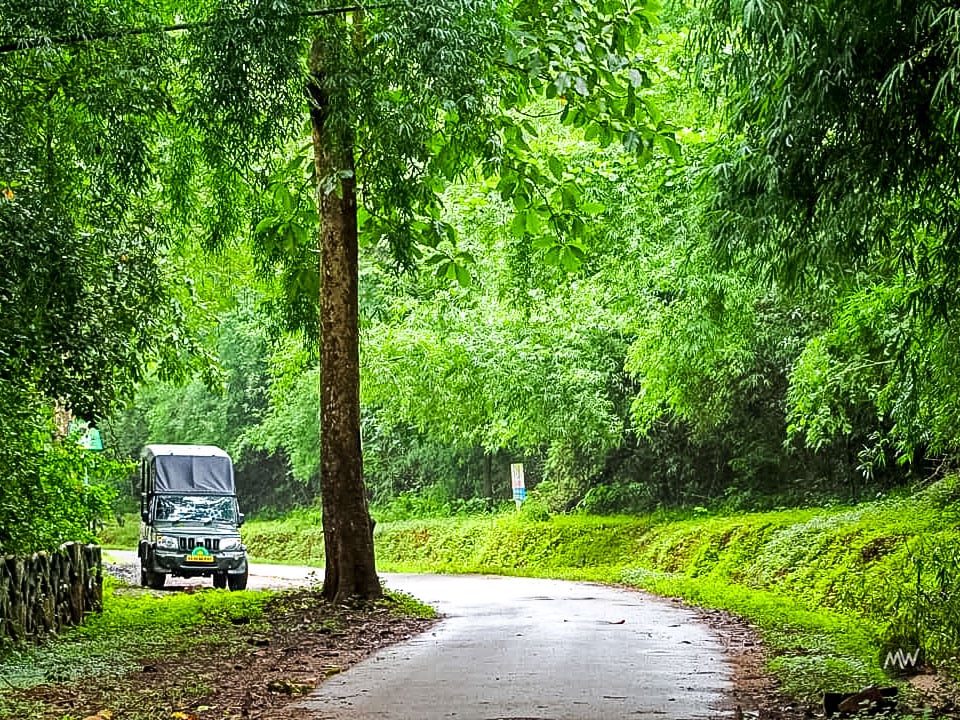 Do experience jungle safari here.
The ideal time for safari is 6-8 am and 4-6 in the evening.
According to official figures, there are 33 tigers here.
The Bhadra River passes through the sanctuary, so you can get a natural view.
6. Kudremukh National Park
Do not forget to visit Kudremukh National Park, 60 km from Chikmagalur. You will adore natural treasures, mountains, ancient waterfalls, and lush green landscapes. If you are a nature lover, this place is a must-visit among other tourist places in Chikmagalur.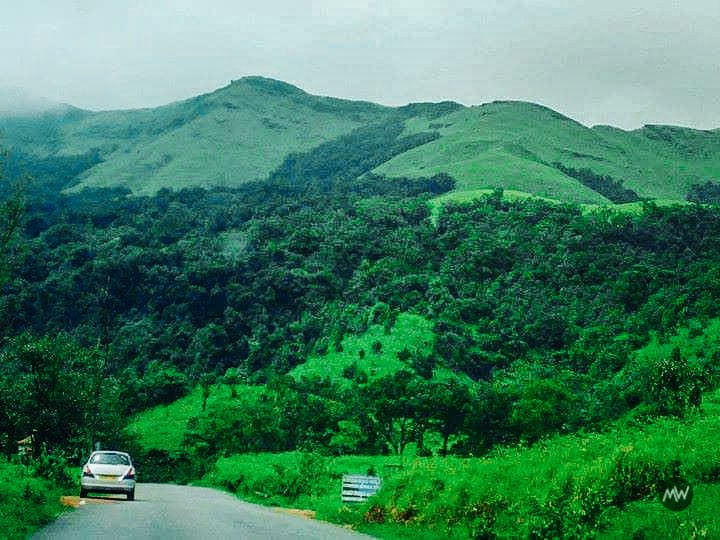 Kudremukh National Park is 600 km long. You can find diverse flora and fauna on the various peaks of this region.
Following are some mind-bending facts:
Kudremukh got its name from the highest peak in the park.
This peak looks like a horse's face from a particular angle.
The height of this short is 6,214 feet and is the second-highest peak in Karnataka.
The park is inhabited by endangered animals such as tigers and wild dogs.
You can do trekking here.
Opening hours: 6:00 am to 6:00 pm.
The lush greenery and nature make it one of the best places to visit in Chikmagalur.
7. Kodanda Ramaswamy Temple
The Kodanda Ram Temple at Hiremagalur, 5 km from Chikmagalur district, is an example of an ancient temple built during Hoysala. The central structure of the temple is in Dravidian style, while the rulers of Vijayanagar built the remaining part.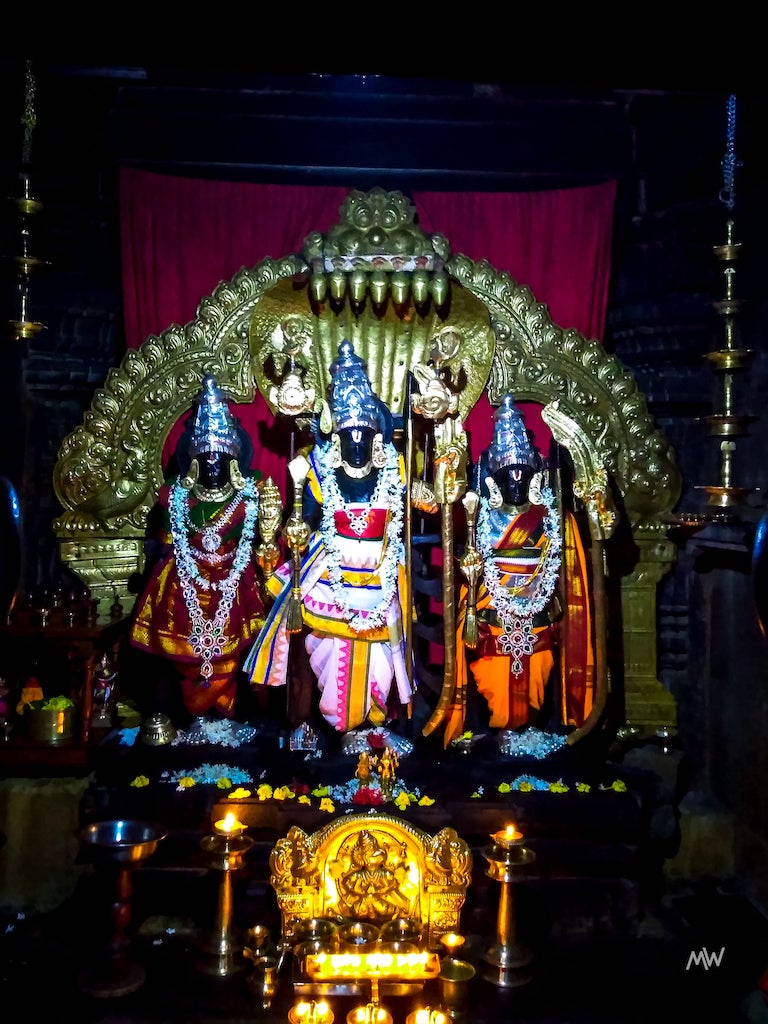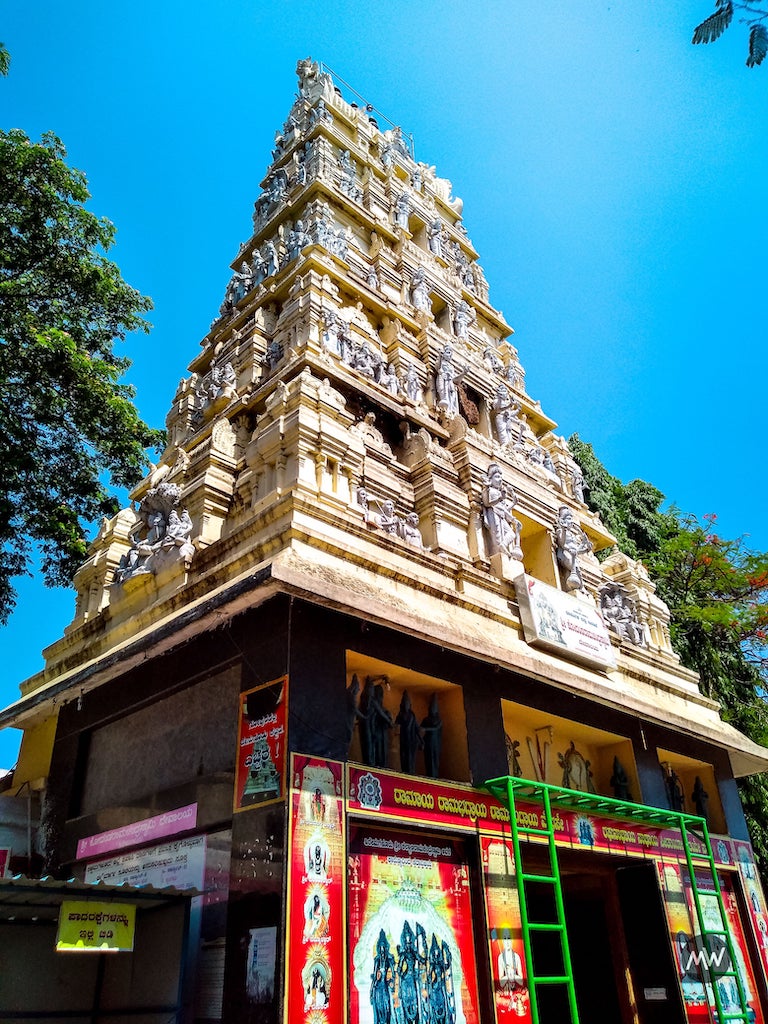 The temple's Navagrahas dates back to the 14th century, while the main pavilion is from the 16th century. The main deities worshipped here include Kodand Ram, Sita, and Lakshman. According to Sthalapuran, these deities appeared to Parashurama at this holy place.
8. Sringeri Sharada Peetham
Sringeri Sharada Peetham is a holy temple established by Sri Adi Shankaracharya and named after the famous sage Shringi. He is the same sage who cursed King Parikshit to die with a snakebite in Satyuga. The place is at a distance of 57 km from the city.
9. The Coffee Museum
This museum tells the complete story of the historical journey of coffee. Also, you can see the entire process of making coffee here. The distance of the place is 5 km from the city. The 'Coffee Board of India operates this museum.'
10. Kemmangundi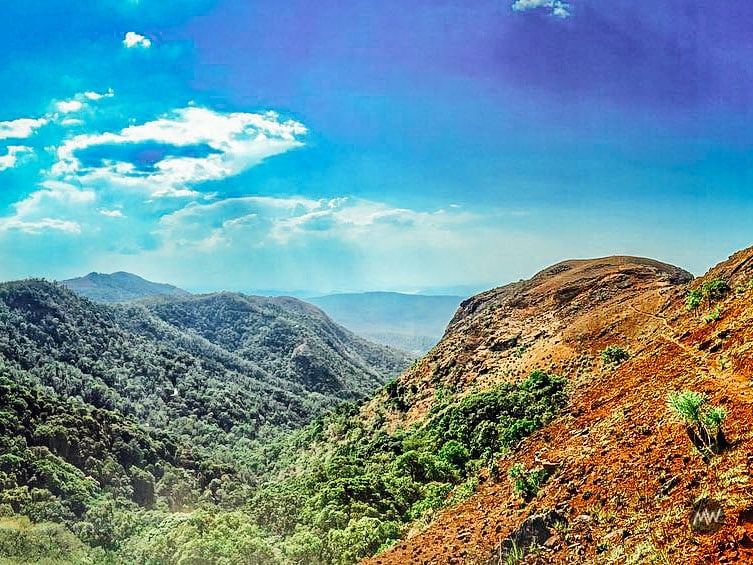 Kemmangundi is a hill station located a short distance away from Chikmagalur. It sits at an altitude of 1434 meters above sea level. King Krishnaraja Wodeyar IV used to visit here to get relief in scorching summers. Further, the hill station is named Sri Krishnarajendra Hill Station after the king. This place is also full of natural beauty in every way.
11. Hebbe Falls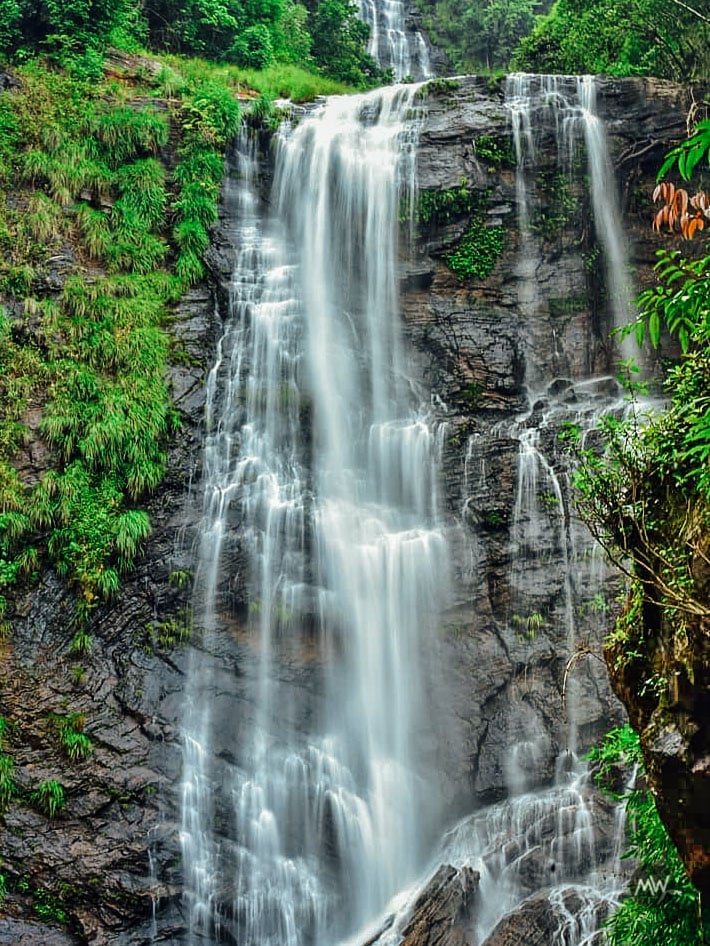 Hebbe Falls is the last on the list of the top 11 places to visit in Chikmagalur.
Nestled in the hills of Kemmangundi, this waterfall adds to the natural beauty. The stream of water falling from about 180 meters will mesmerize you. The cold climate, the cool air, the peace spread far enough to injure anyone.
Tasting Local Cuisine in Chikmagalur
Chikmagalur is no ordinary city for food lovers too. You will mainly see Malnad flavor here. Along with this, people also savor Mangalorean and Coorgi cuisines here.
Chikmagalur is the city in India where coffee was first grown. Further, there are many options for traditional Karnataki food in Chikmagalur.
The table below lists the top dishes to taste in Chikmagalur:
| Food Name | Where Can You Taste? |
| --- | --- |
| Filter coffee | Mahatma Gandhi Road |
| Akki Roti, Ragi Roti, Kakad, Kabudu, Pathrod | In restaurants located on Mahatma Gandhi and Indira Gandhi Road |
| Bisi bele bhaat, kesari bhaat and vangi bhaat | In restaurants located on Mahatma Gandhi and Indira Gandhi Road |
| Chocolate | At Sadar Bazar, Panchi Petha, Munna Lal, Gopal Das, and other sweet shops |
| Jackfruit Idli, Jackfruit Papad, Moong dal Carrot Salad, Pumpkin Idli | In any of the restaurants located along with Mahatma Gandhi and Indira Gandhi Road in the city |
Activities To Do in Chikmagalur
1. Stop at the Coffee Estate
Want to have a great experience in Chikmagalur?
If so, the best way is to stay at a coffee estate. Watch the coffee being cultivated and get a closer look at how the coffee in your cup comes into existence.
2. Take a Safari to Bhadra Wildlife Sanctuary
A city is an ideal place for nature lovers. You can add to your experience a jeep safari of Bhadra Wildlife Sanctuary, located a few km from the city.
3. Learn the History of Coffee at the Coffee Museum
Understanding, knowing, and appreciating the history of the Coffee Museum in the City of Coffee can be another beautiful thing that you must do in Chikmagalur.
4. Enjoy Adventure Sports
You can do various adventure activities in Chikmagalur like river rafting, trekking, wildlife safaris in the Bhadra river.
Souvenirs to Buy in Chikmagalur
| Souvenirs | Where to buy it? |
| --- | --- |
| Coffee | At Panduranga Coffee, Market Road, Spice Hub, and MG Road. |
| Variety of spices | Market Road and in Main Bazaars. |
| Sandalwood figurines, Perfume, Black pepper, Dry fruits, Turmeric | Market Road and in Main Bazaars. |
Public restrooms and sanitation
Restroom facilities are available in all public places within Chikmagalur city. Along with this, the city is clean and tidy. You will be pretty happy and satisfied with the cleanliness at Chikmagalur visiting sites.
Mode of Travel and Distance Between Attractions
Please note: all the places to visit in Chikmagalur are great distances from each other. Lush greenery surrounds this city, and it is easily accessible via roads. You can easily reach all the tourist places in Chikmagalur by auto, cab, and taxi.
Another way is to rent a bike or scooter and explore the city however you like. There are many bike rentals available in the city.
When to visit Chikmagalur?
Although Chikmagalur has a mild and pleasant climate throughout the year, it is best to visit Chikmagalur between September and May. The winter season here lasts from December to February.
How to Reach Chikmagalur?
Railways
There is no railway station in the city, but the nearest railway station is Kadur (~40 km). You can take taxis and buses from Kadur railway station (code: DRU) to Chikmagalur.
Further, you can opt for Bangalore (244 km), Mysore (172 km), or Hassan (61 km). Bangalore and Mysore are well-connected to different cities of the country.
Roadways
Buses leave from Bangalore every 30-60 minutes. These buses are often full during weekends, so getting tickets can be difficult. KSRTC (Karnataka State Road Transport Corporation) buses are comfortable, especially Airavat Volvo buses.
Airways
Mangalore is the nearest airport to Chikmagalur, at 113 km. It is well-connected for flights from Chennai, Kolkata, Mumbai, and other major Indian cities. Additionally, you can hire a prepaid taxi from the airport to Chikmagalur.
Number of Days and Budget
Some people can cover all the places to visit in Chikmagalur listed here faster than others, while some are interested in slow travel. Therefore, the number of days and budget required is highly subjective. Nonetheless, we tried to give you an estimation below.
Number of Days
It depends on how you want to travel around Agra. However, below is a table to help you decide.
Budget
The budget also depends on what kind of experience you want. However, a general budget on a day-to-day basis will look like this:
| Number of Days | Estimated Budget |
| --- | --- |
| One Day | INR 1,500 |
| Two Days | INR 3,000 |
Chikmagalur Accommodation Options
The following images are of Zostel Chikmagalur, the property where I stayed.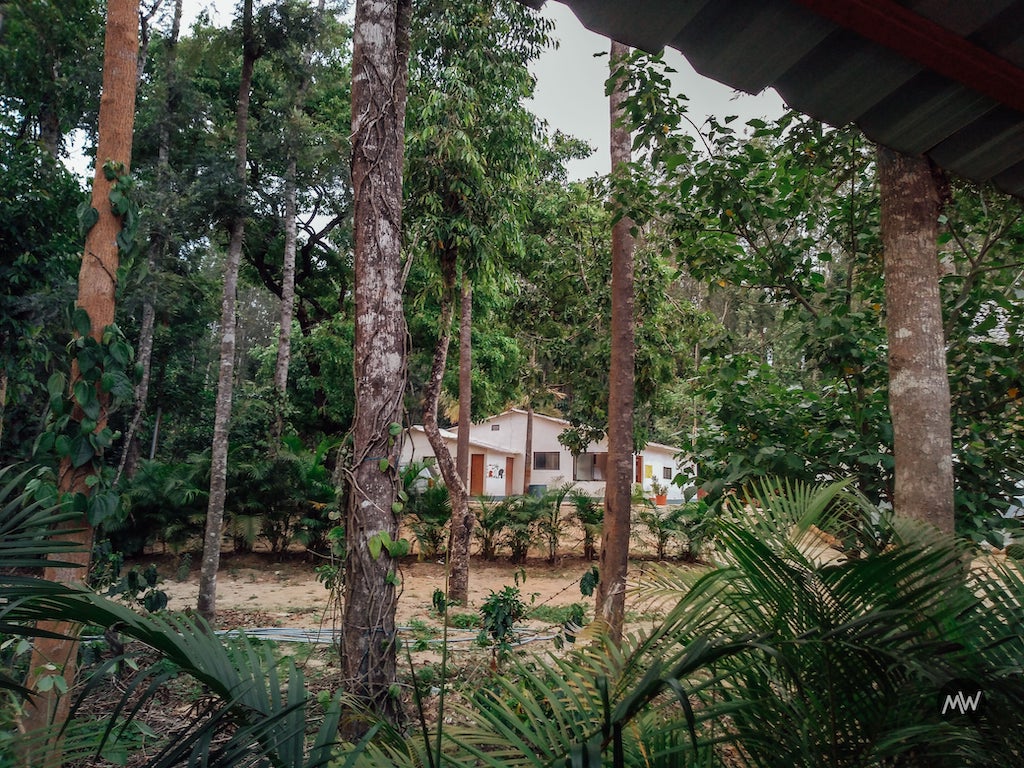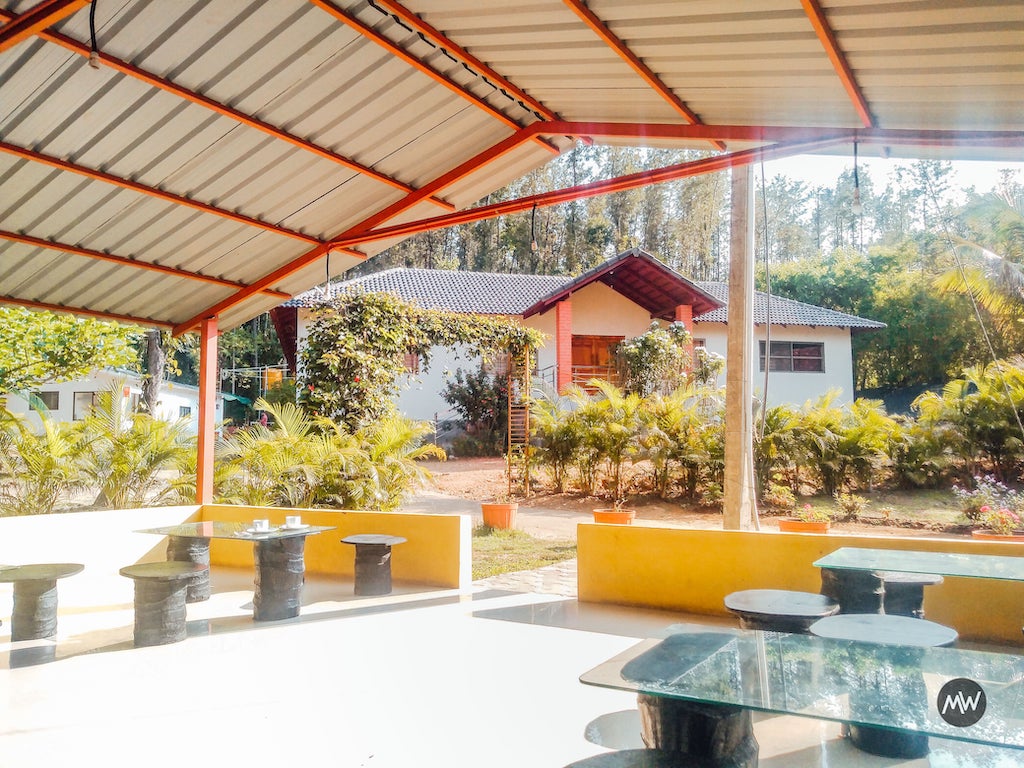 Moreover, there is no lack of accommodation options in Chikmagalur. Everything is available, from cheap hostels and homestays to extensive and expensive hotels.
Most of the hotels are in the city center. You can choose hotels at your convenience.
Some Commonly Asked Questions Related to Chikmagalur
What is the right time to visit Chikmagalur?
Though you can visit Chikmagalur throughout the year, it glows even more during the winter and rainy seasons.
What are the options to reach the Mullayanagiri peak?
You can book a taxi along with your vehicle. Trekking is also a good option.
Was coffee first grown here?
Chikmagalur is where coffee was first grown in India by Sufi Baba Budan in 1670 AD.
Where to stay in Chikmagalur?
Although many hotels and hostels are available here, take accommodation in the coffee estate if you want to enjoy the valleys. Zostel Chikmagalur is a good option for budget travelers. Furthermore, you can also find hotels and luxury properties for a comfortable stay.
How to reach Chikmagalur from Bangalore?
Bangalore is the nearest airport, and buses operate at frequent intervals.
---
Conclusion
This article gave you information about the top places to visit in Chikmagalur, cuisines, souvenirs, and practical travel tips. We hope you will utilize this guide and make a better travel plan for Chikmagalur.
Lastly, if you have any thoughts or queries regarding Chikmagalur, please don't hesitate to ask them in the comment box below.
---
An appeal: Please do not throw litter around. Use a dustbin and if you can't find one, take the trash with you and throw it when you find one. Your small steps like this one can make the world clean and green.