Alright. So you have decided to go for it. Beginning to research on the Internet for your first solo trip in India. You must be excited and perhaps a little scared for this may be your first time in India with no known figure around.
Solo trips are thrilling and exciting irrespective of the place. Because you see it challenges our soft spot – our beloved 'comfort zone.'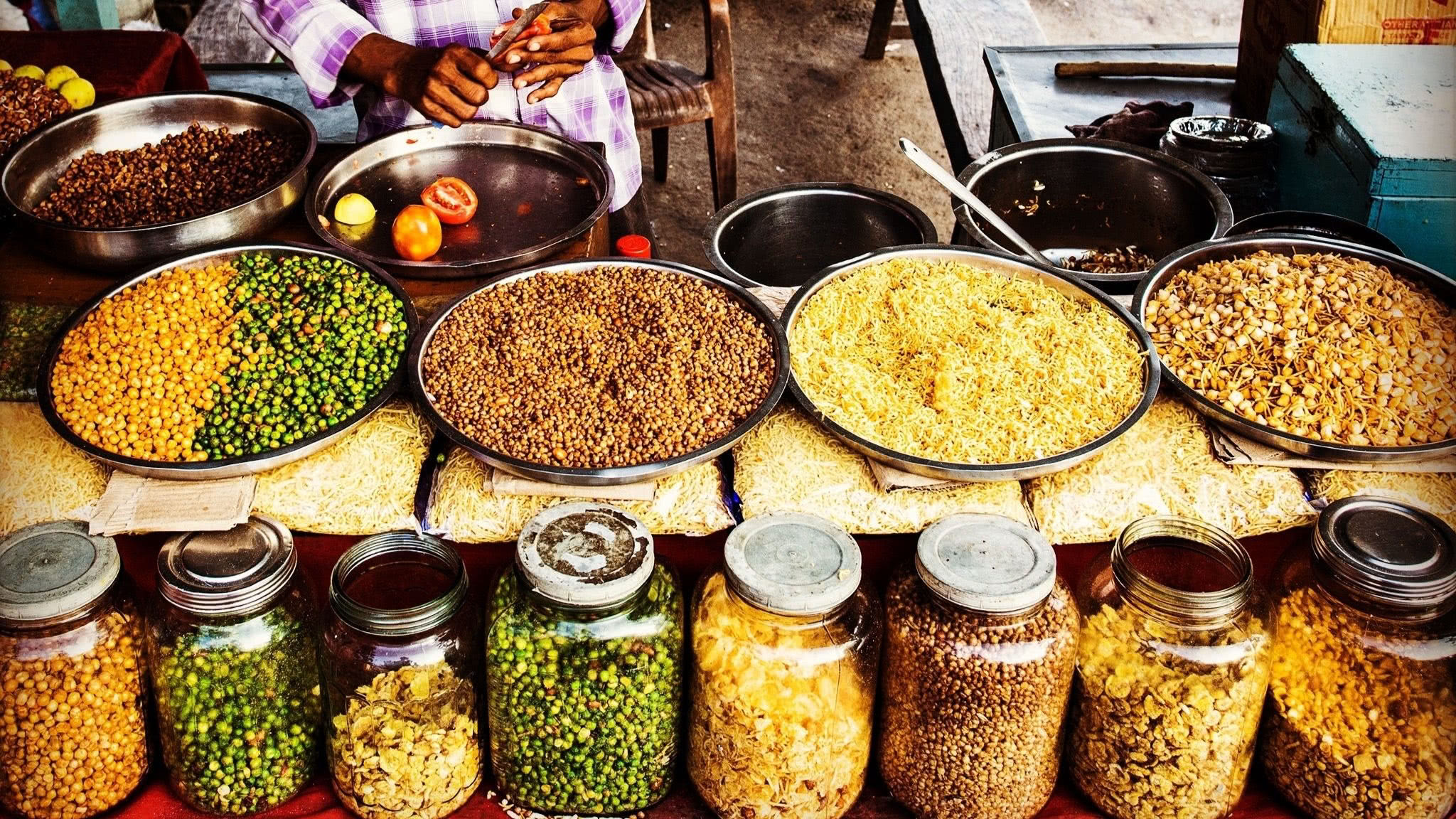 When I stepped out on my own for the very first time, I was as scared as a little baby. Worrying every next moment and a dark fear always at the back of my mind.
But you'll see, how solo trips evolve your perspective after you take one.
India is really a diverse country, really.
Whether you are an Indian or not, India is perfect for solo trips and other diversified adventures.
India is a country that'll leave you in awe with its beauty and color. With over 20 languages spoken (including English), different cultures, faith, religion, spellbinding architectures and holy rivers, this country is a go-to for the first solo trip.
Hindi is the major language in the country, so it'd be better if you learn a few essential words if you're coming from another land.
How to Prepare for Your First Solo Trip in India?
1. Getting to know your place –
Now, this is pretty straightforward. I'm from India and I know it. There's so much diversification that you can't standardize India. People & their cultures are different. Places, weather, and vegetations are different. It is so surprising how we Indians make unity in diversity.
Speaking in geographical terms, it is critical that you do research on the place of your interest. Get the street view of your destination via Google Maps.
2. Be sure to pack everything you need –
In the heat of the moment, it is very likely you will forget things. Now that you've enough time before you set away, it is recommended you make a travel packing list. If you don't have one, be sure to check ours below.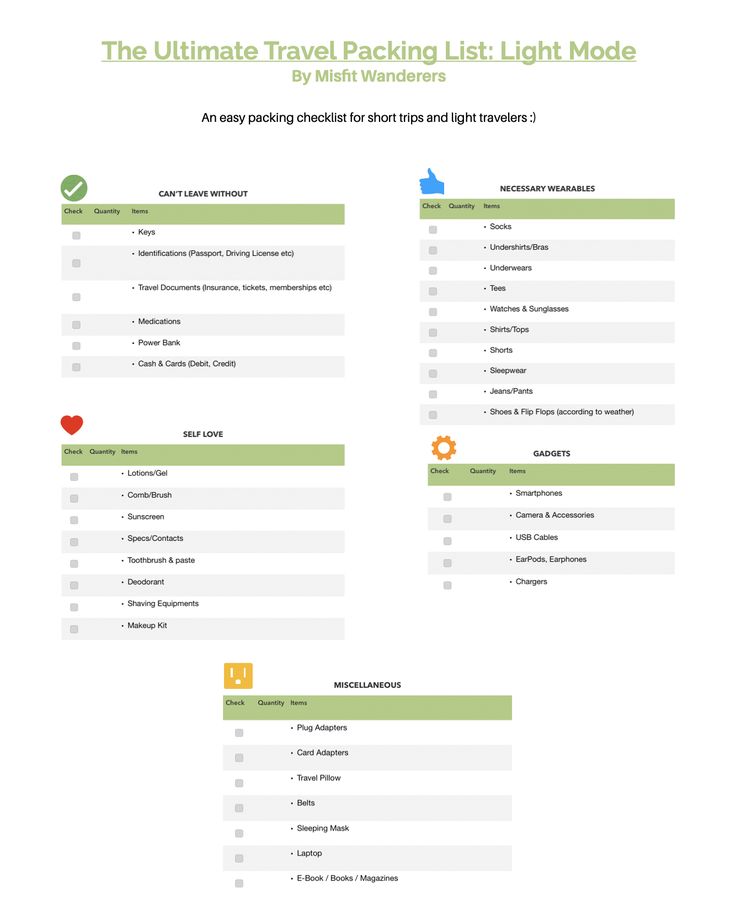 Packing is subjective. Some can't leave the house without shades while others prefer their naked eyes.
So that brings us to the conclusion that we should jot down our specifics along with the critical ones.
3. Health is the real wealth –
I don't wanna sound like your mom, but seriously man, health is wealth. No matter how cliche it sounds.
Keeping that in mind, don't forget to take your medics as there'll be no one of your circles on the solo trip. As in general, always keep some handy medicines, energy sources, and water within your reach.
4. Ask others about it –
Jot down your unanswered questions about the specific place and put them on online forums (such as TripAdvisor, LonelyPlanet, Reddit), Facebook Groups, QnA sites (such as Quora, Yahoo! Answers), and ask your itchy feet friends.
See the overwhelming response of people when I asked about a solo trip recommendation on a Facebook group named BATI –
There are real & experienced people here and they might help you in many ways. And who knows you might even get in touch with a local.
5. Install necessary travel apps –
Millennials know this. Apps have revolutionized the way we utilize information. Install these apps, and make sure you're aware of the information you need.
Here are my recommended apps for your first solo trip to India.
TripAdvisor – you can access their online forum apart from reading reviews of other travelers
Booking.com – For booking hotels, hostels, and homestay at mind-blowing cheap prices
Airbnb – To find local hosts at affordable prices (don't prefer Couchsurfing for the first solo trip)
IRCTC – Indian Railways app which is used to book tickets online
NTES – Indian Railways app used to track statuses of trains
Skyscanner – Cheap & affordable flight bookings
RedBus – For local & luxury bus bookings at cheap prices
---
Before You Set For Your First Solo Trip in India, Know These:
Indians are welcoming, but…
Undoubtedly, Indians are great with hospitality. India takes proud in quoting 'Atithi Devo Bhava' which means guests are like Gods.
But, don't believe in everyone you meet on the trip. It is a practical fact that there are many types of people.
There might be people whose sole purpose will be taking advantage of their selfish reasons. Stay cautious, it's better to be.
But don't ponder too much…
It may come as a contradiction, but for the sake of being cautious don't contract yourself. Well, its all about balance. Your intuition has a habit of identifying people with ill intentions.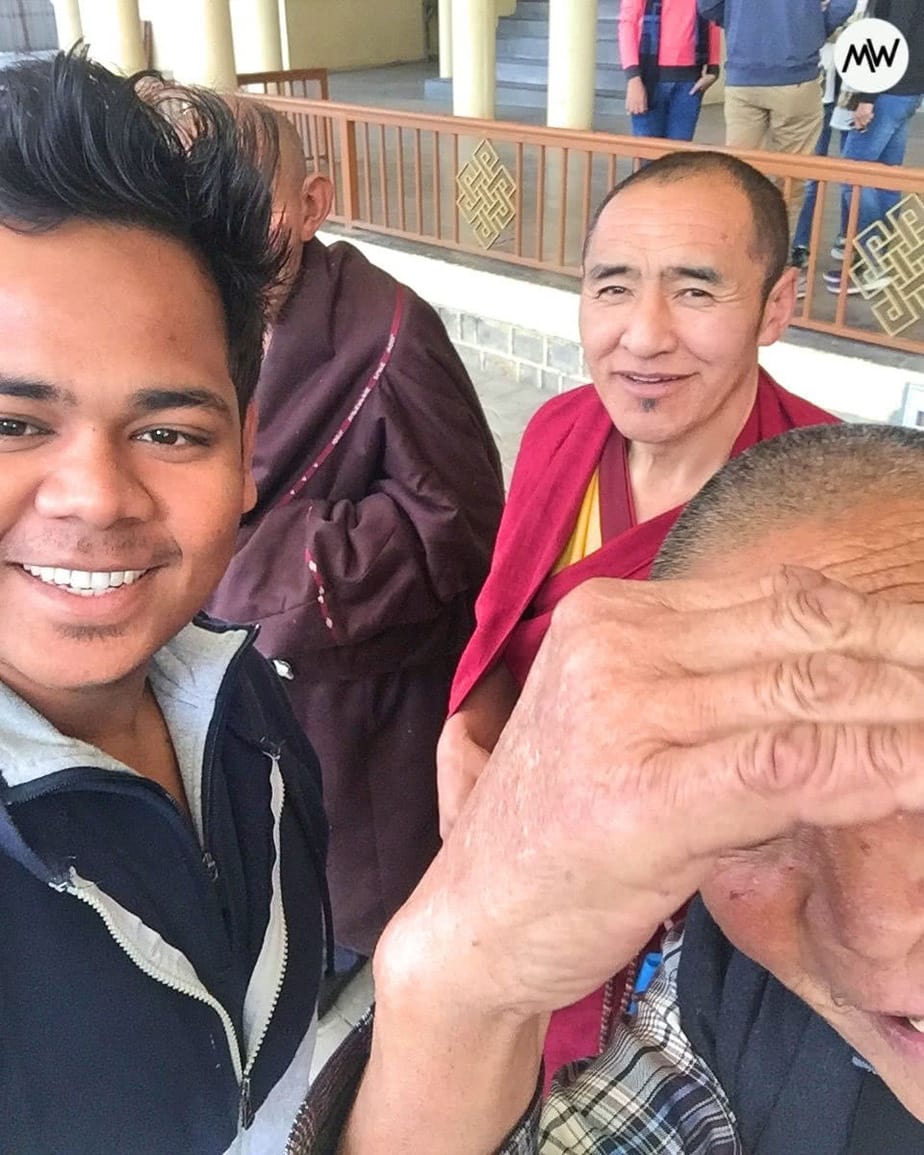 Believe in your gut feelings, while staying young, wild and free.
Fake it till you make it…
Have confidence be it talking with a local or an official.
Smile often with eyes on them. Smiling causes other humans to feel safe & interested.
Dress and eat like local (as much as possible) when you're out there exploring. There are places in India that don't allow you to wear short clothes that may exhibit your body parts (your research will clarify this point even more).
It is like this popular saying – fake it till you make it.
Google Maps is a blessing in disguise, but only…
I hate to say this. But Google Maps has done better than Apple Maps (or any other maps for that matter) in India.
Get Google Maps in your phone (if you own an iDevice, Androids come preinstalled with it) and it'll save you a ton.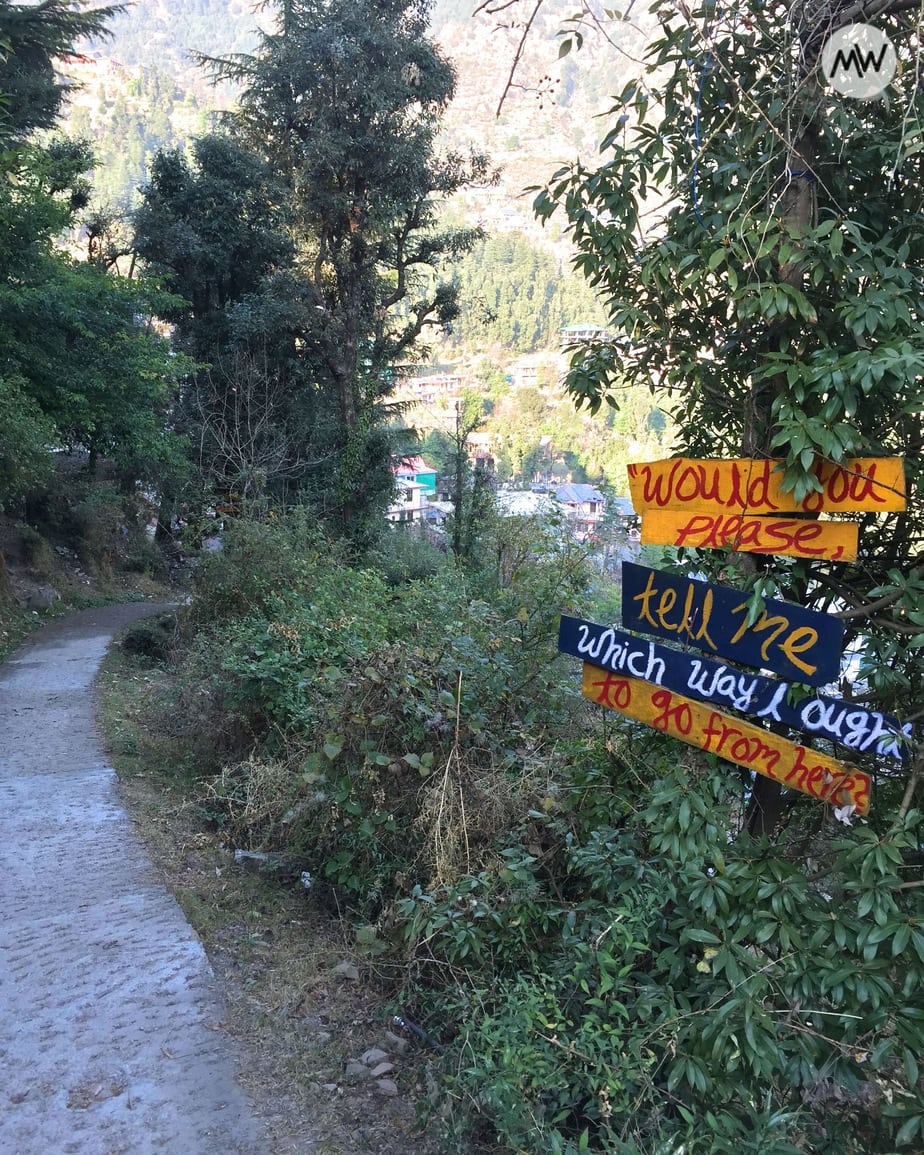 But, as much as I depend on Google Maps, I've observed they don't do pretty well in offbeat and non-metro places in India. So don't swear by their measurements, instead just catch the idea.
Negotiation is the skill you need, here's why…
When you visit a place for the first time (which you'll do in the case of your first solo trip in India) you're very likely to be hit by high prices. Why? Because they know that you don't know.
Try to negotiate at souvenir shops, accessories shops and wherever applicable. If you don't know the trick, read Waqas Hassn's trick to negotiating.
And again, dressing like a local might help you. It's all psychological.
Last-Minute Checklist of Being Safe & Sound
On one hand, there are these big feelings of freedom, independence, management, etc., while on another hand there exist fears of being tricked, manipulated or robbed.
Safety is the biggest concern when traveling solo, at any place, not just in India. But like an infant learns to be on his/her own at one stage of life, you'll too for you've just started to learn.
To help you, we've compiled a last-minute checklist that ensures your safety while you're out there on your own. These are pretty self-explanatory and needs no thorough explanation (but if you've any confusion, I'm right there in the comment box).
Respect every culture
Opt hostels to blend in with other like-minded travelers & not feel alone
Watch YouTube vlogs & videos on your place of interest
Keep contacts of embassies, local authorities & emergency on speed dial (Indian Emergency Number 112)
Avoid wandering late night to unknown places
Don't accept eateries from total strangers
Keep someone updated about whereabouts
Keep track of your location
Let other people know what's the time frame in which if you don't contact they should start searching for you
Safety Kits – keep pepper spray, Swiss knife, locks, etc., within your reach always
Avoid the situation that may lead to an argument or fight
Keep your cash in different pockets (in the bag & in your wearables)
Look, it's gonna be awesome…
No matter how fearsome taking solo trips at first might seem, in the end, it's all worth. You'll begin to see when you set your feet out.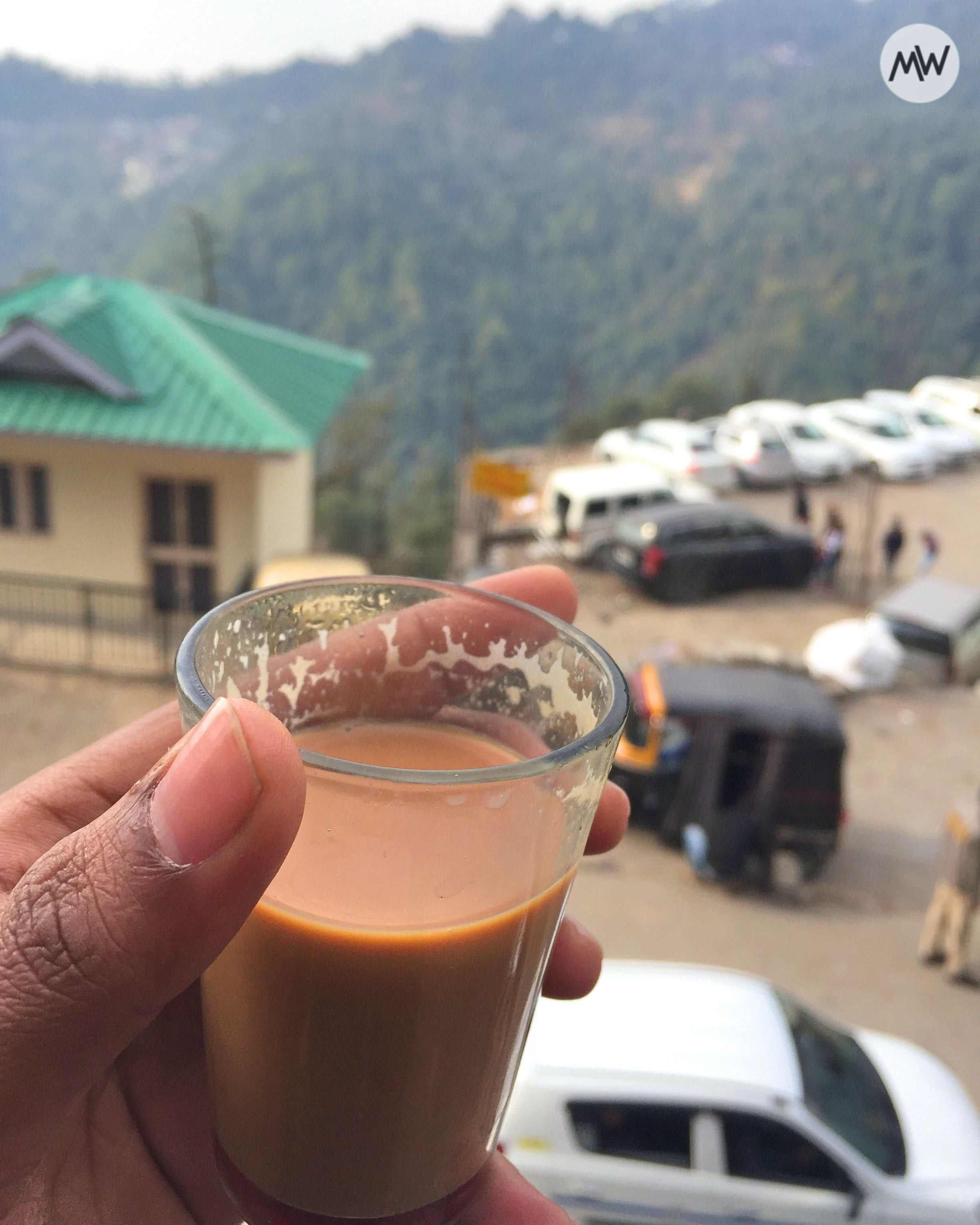 There are many hoaxes over the Internet that India is harsh for solo travelers. Although, at first it might seem true once you go deep and feel the real essence of the country you can't hold yourself for seeing more.
Solo trips challenge you at every level – be it finding the route, deciding what to eat in dinner without digging a hole in the pocket or just meandering around the messy & busy streets. It checks your how much dependent you are and certainly uplifts you.
Now, after this much talk would you like to finally tell me where are you headed?
---
Stay ahead of the crowd, get our stories delivered the smarter way.
Processing…
Success! You're on the list.
Whoops! There was an error and we couldn't process your subscription. Please reload the page and try again.
---