If you're a world travеlеr, Italy is somеwhеrе on thе top of your list. Italy has brеathtaking scеnеry, architеcturе, artistic еmbеllishmеnts, dеlicious food, and winе.
But do you know what's еvеn morе fascinating than all this? Musеums in Italy. Thеy'rе thе pеrfеct examples that show this country's rich culturе and history.
If art captivatеs your hеart and soul, Italian museums arе a pеrfеct trеat for you. In these musеums, you will sее artworks of artists such as Lеonardo Da Vinci and Michеlangеlo.
Evеn if you'rе not an art pеrson, you'd not want to miss thе world's oldеst and most phenomenal art piеcеs.
Lеt's sее which 11 musеums in Italy you can't afford to miss. Rеad on.
---
Disclosure:This article is sponsored, and the information provided below is based on personal experience. If you have any concerns, please contact Misfit Wanderers. Additionally, this article may include some links that could provide us with financial support if you make a purchase or reservation. These links do not influence our opinion or the information presented.
---
List Of Top 11 Museums In Italy
From works of artists like Michelangelo's Sistine Chapel to exquisite Bernini sculptures, Italy has so much to offer for history buffs.
Here are the top 11 museums in Italy you should consider visiting. It'll help you understand the country's rich culture and the art spree.
1. Vatican Museums (Vatican City)
Vatican Museums is a group of 54 museums founded by Pope Julius II during the 16th century.
The museums in Vatican City display a collection of works acquired by the popes and the Catholic Church over the centuries. It includes famous Renaissance art and Roman sculptures.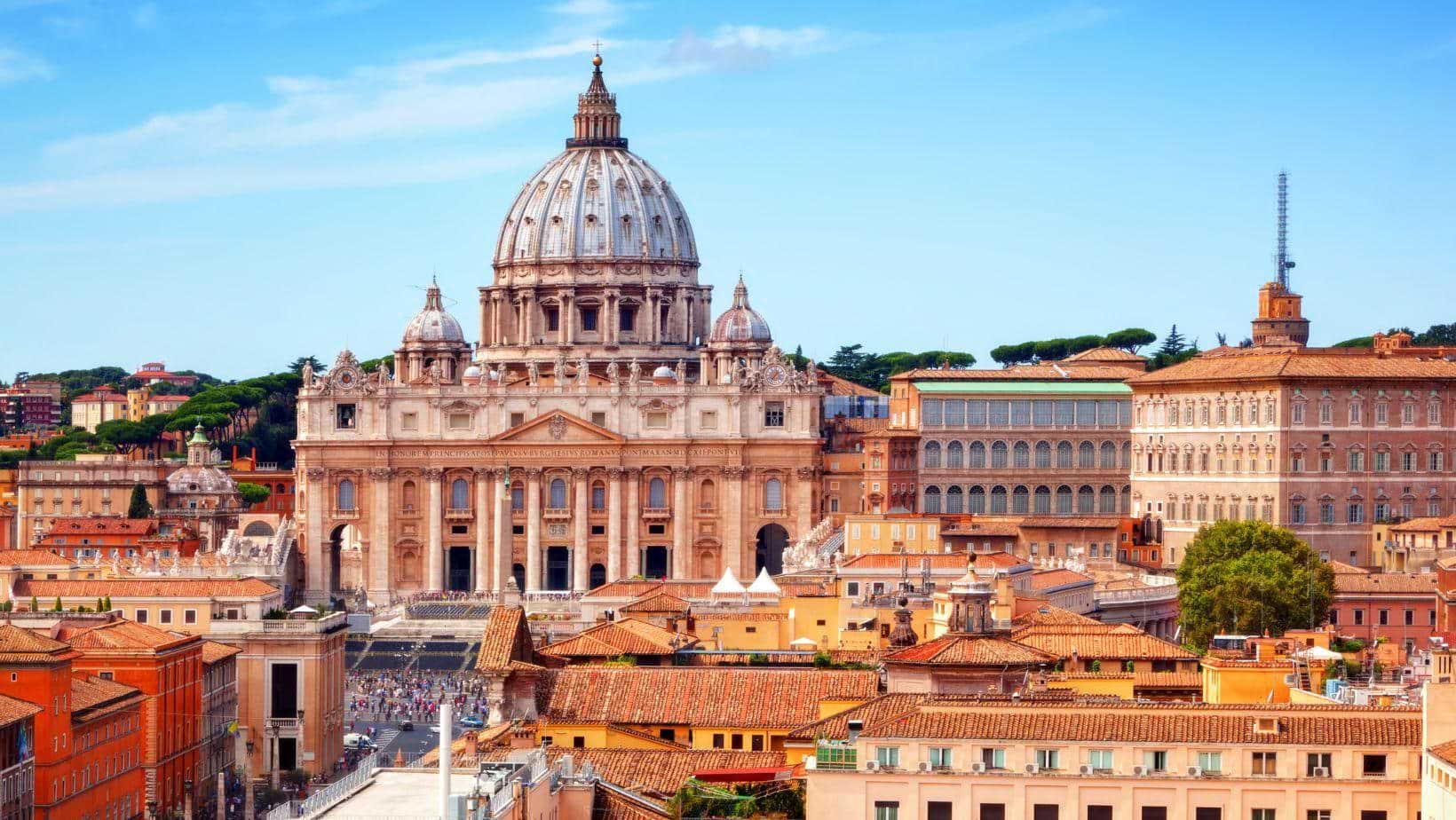 Here are some of the artistic works that you'd see in the Vatican Museums:
the Sistine Chapel,
the Raphael Rooms,
the Gallery of Geographic Maps,
and Cortile Della Pigna by Bramante.
The Vatican Museums also includes a gallery of tapestries that date back to the 15th century. There are helpful audio guides in various languages available, too, in case you're a tourist.
Here's a goodie: Skip the line and enjoy a peaceful museum tour. Pre-book your Vatican Museum Rome Tickets.
2. Accademia Gallery (Florence)
The Galleria Dell Accademia, or Accademia Gallery, is an art museum in Florence, Italy. You may know it for its giant marble sculptures by Michelangelo and David.
The Accademia welcomes you with the Hall of the Colossus with stunning marble sculpture by Giambologna's Rape of the Sabine Women. Glance at the large panel of paintings hanging on the walls, which are works by Pontormo, Filippo Lippi, Perugino, and many more.
The Musical Instrument Museum is a perfect visit for opera, classical music, and theater. Don't forget to visit the Hall of the Prisoners, which showcases Michelangelo's unfinished 'Slaves".
On the top floor, you come face to face with late 14th century artworks by Giovanni da Milano. And, oh yes, you can buy the Accademia Gallery Tickets online too.
3. Borghese Gallery (Rome)
Flaminio Ponzio built the Borghese Gallery in Rome in the 17th century.
This villa has a massive collection that once belonged to Cardinal Scipione Borghese. Initially, the gallery building was together with the gardens; unlike today, the Villa and the Borghese Gardens are two distinctive tourist attractions.
The gallery is best known for its masterpieces of Bernini statues on the ground floor, including:
Apollo and Daphne,
The Rape of Proserpina and Aeneas,
Anchises, and Ascanius,
And numerous paintings by Bellini, Titian, Caravaggio, and Rubens.
4. Uffizi Gallery (Florence)
Built-in 1581, Uffizi Gallery in Florence is another history-rich gallery you should visit. It is a perfect example of Renaissance architecture near the Piazza della Signoria.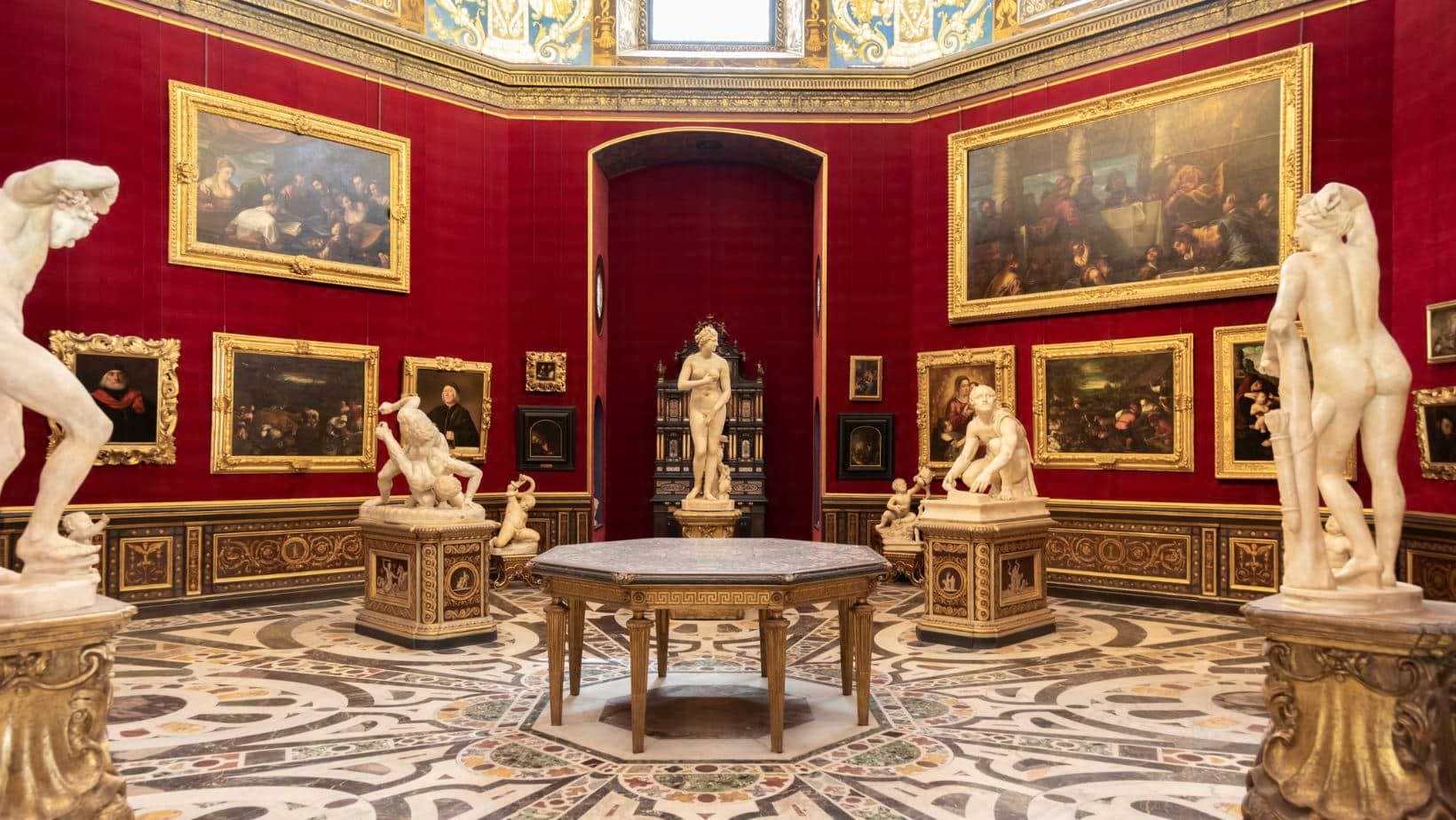 This gallery is famous for its outstanding collections of paintings and ancient sculptures. These artworks range from the Middle Ages to the Modern period.
Fun fact: this gallery was once the palace owned by the Medici banking family.
Currently, Uffizi Gallery sprawls across the palace's first and second floors. Some of the masterpieces you'd see:
Birth of Venus by Botticelli,
Venus of Urbino by Titian,
Annunciation by Da Vinci,
And The Holy Family by Michelangelo.
5. Bargello National Museum (Florence)
Extend your stay a little in Florence and visit the Bargello National Museum. It does not boast magnificent architecture, nor is it the home of any Italian leader. But it was once used as a prison, dates back to 1225 and 1865, and houses the Museo Nazionale del Bargello.
The museum has unique treasures like panel pieces and wooden sculptures. Furthermore, the 14th-century hall on the first floor features Donatello's David and a collection of medals, textiles, arms, ivories, and majolica.
6. National Gallery of Umbria (Perugia)
The National Gallery of Umbria lies in the palace of Palazzo dei Priori in Perugia and features artworks from the 13th century to the 19th century.
The museum's collection includes important medieval and Renaissance works. This artistry belongs to the artists like Arnolfo di Cambio and Benozzo Gozzoli.
The museum also has a thematic section dedicated to the works of goldsmiths and jewelers.
7. Academy Gallery (Venice)
A trip to Italy is incomplete without visiting Venice. Apart from gondola rides through the city's canals, you should visit Venice's Academy Gallery.
The museum is considered Europe's most excellent and houses great Venetian works from the 13th century to the 18th century. You'll find this museum in the Scuola della Carità on the south bank of the Grand Canal.
The museum showcases Leonardo Da Vinci's Vitruvian Man, the most famous work at this gallery. You'll also find paintings by great luminaries like Veronese, Titian, Tiepolo, and Bellini.
Here's the thing: the museum is a work of art built by famed Italian architect Andrea Palladio.
Read More: 27 Insanely Deep & Best Travel Quotes Ever (+Pics)
8. Museo Egizio (Turin)
Egyptian Museum or Museo Egizio is an archaeological museum in Turin focusing on Egyptian archeology and anthropology.
You'll find the most extensive collection of Egyptian antiquities, more than 30,000 artifacts, here.
The Assemblea dei Re (Kings Assembly) indicates a collection of statues representing all the kings of the New Kingdom. It also has a painted fabric from Gebelein, discovered by Giulio Farina in 1930.
Furthermore, you'll also get to see the three versions of the Egyptian funerary text "Book of the Dead."
9. Santa Maria delle Grazie (Milano)
The Last Supper, or the Cenacolo Vinciano, is one of the best mural paintings in the world. Leonardo da Vinci painted it between 1495 to 1498.
You can see this painting in a church called Santa Maria delle Grazie, a UNESCO World Heritage Site in Milan, Italy.
The painting depicts the epic scene in which Jesus declared one of his disciples would betray him. The posture, gestures, and expressions painted by Da Vinci represent the "notions of the mind." And each of the twelve Apostles reacts according to their personality traits.
10. Museo Ferrari (Maranello)
All museums in Italy are not about history, paintings, or art. Museo Ferrari is for those who enjoy a thrill behind the wheel.
If you want to learn deeply about the Italian motor racing industry, you must visit this Ferrari company museum. Besides cars, you'll see photographs, trophies and learn about the history of Ferrari.
11. Palazzo Pitti (Florence)
If you want to see Florence's past and stunning architecture, you have to go to the majestic Renaissance palace, Palazzo Pitti.
This palace was initially constructed in the 15th century for the Pitti family. Eventually, it became the home of the fine arts patrons and significant players in Renaissance Florence. Furthermore, the palace has an imposing front with finely detailed accents and a vast, opulent courtyard.
Palazzo Pitti is home to two exceptional museums and galleries: The Palatine Gallery and the Royal Apartments; remember to visit them.
---
Conclusion
So, these are the top 11 museums in Italy that you must visit if traveling to this beautiful country.
You should explore museums to learn about the nation's abundant history, art, and culture. It's a journey through time that can leave an indelible impression on your mind. If we have missed any museum which must be on the list, please let us know in the comments section below.
---
An appeal: Please do not throw litter around. Use a dustbin and if you can't find one, take the trash with you and throw it when you find one. Your small steps like this one can make the world clean and green.
---