On a long journey, even a fork will weigh you down.
Backpacking is all about having the best time and enjoying the outdoor scenery. Packing light is crucial and is a skill that develops over time with practice and experience. However, it would help if you learned how to pack your stuff properly.
Today you will learn how to pack lighter and identify unnecessary items that add on weight. With a little bit of research and planning, you will set your foot right on becoming a backpacking expert.
We will share seven practical and straightforward tips that you, as a backpacker, can adapt and make your travels and adventures lightweight!
Let's start rolling.
---
Disclosure: This is a sponsored post and information presented below is personal and experience-based. Please contact Misfit Wanderers if you find any issue. Furthermore, This post may contain a few links that might earn us financial support when you buy or make any reservations. They in no way affect our opinion or the information presented here.
---
1. Pack Lightweight Gears
Tents and sleeping bags can add unnecessary weight, but you can't go without them either. So what's your option?
You can buy the lightweight version of these backpacking gears. They might come at some cost, but they're worth the needless load. There are several companies and e-commerce shops that sell these gears.
Moreover, you can check the beginner guide at Hyke & Byke for more preparation and gear information. They are also the sponsors of this post who make innovative and lightweight backpacking gears.
2. Save Weight on Packing Clothes
The biggest issue when packing clothes arises when you are unsure: which clothes to pack?
You won't need much stuff, and you don't need heavy-materials clothing. When packing your clothes, choose lighter materials like synthetic instead of denim and cotton. The synthetics weigh less and are more water-resistant.
Then, you can get rid of the boots and wear more comfortable shoes. Your walking will be faster, but you'll also enjoy the entire walk. There are many waterproof and lightweight shoe options that will make your backpacking activity a delight.
3. Additional Items
Other essential items in your backpacking trips include water bottles, dental floss, duct tape, an ultralight stove, a small pot, and hygiene items.
A plastic water bottle is cheap, lightweight, and durable. These bottles are great for long journeys since you'll be carrying less weight and have a good alternative for your metal containers.
Dental floss is needed for your dental hygiene, but you can also use it for mending gear or stitching your clothes. Thus, you don't have to bring any stitching kit or tying gear.
And duct tape is a lifesaver. You can wrap the duct tape around the bottle or roll it into itself to bulk the extra weight. Duct tape can prevent blisters, and it will help you repair some of the gears.
Consider purchasing an ultralight stove if you don't have any for your next trip. Or you can make one from a soda can.
You can use an inflatable bag as a pillow and wrap it in your stuff sacks or use your extra clothes. The inflatable bags give a lot of comfort and soft features.
4. Dry Out the Gear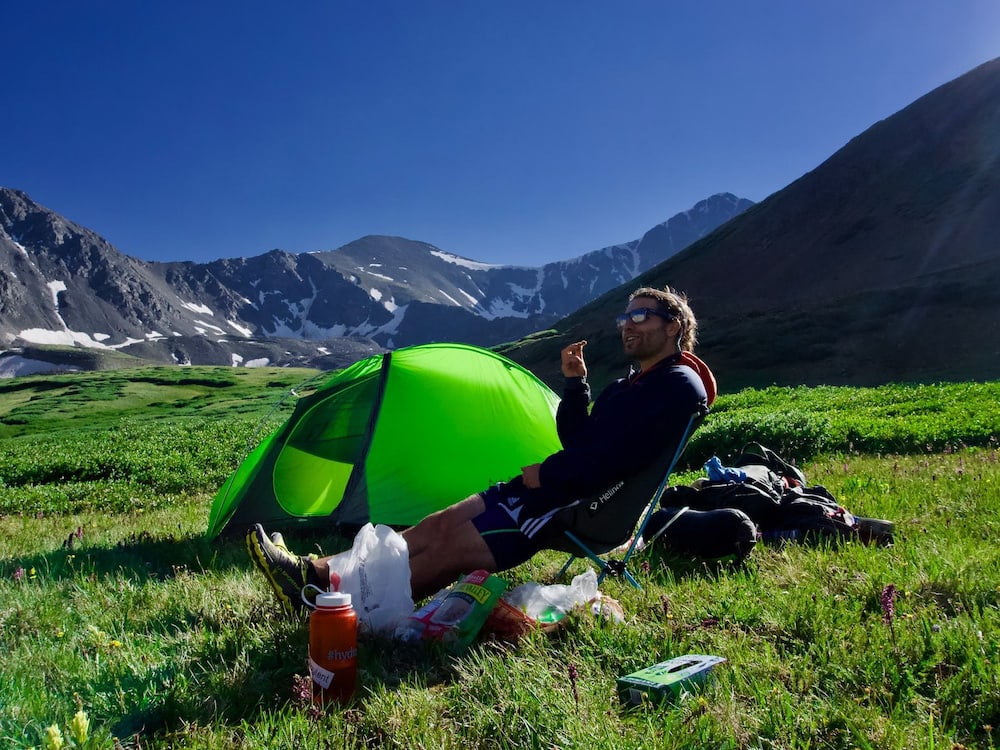 Make sure you dry out your clothes, tarps, tents, and other gear before you pack it. You can always hang the gear on your pack and lay them in the sunny weather.
If the weather conditions are bad and it's pouring, stay protected and lose weight with dry gear. Furthermore, do not pack duplicate items. Except for a couple of socks, you won't need anything else.
Even the clothes have a place to be worn, so staying comfy and cozy is far better than being trendy in the woods.
5. Go Primitive as Much as You Can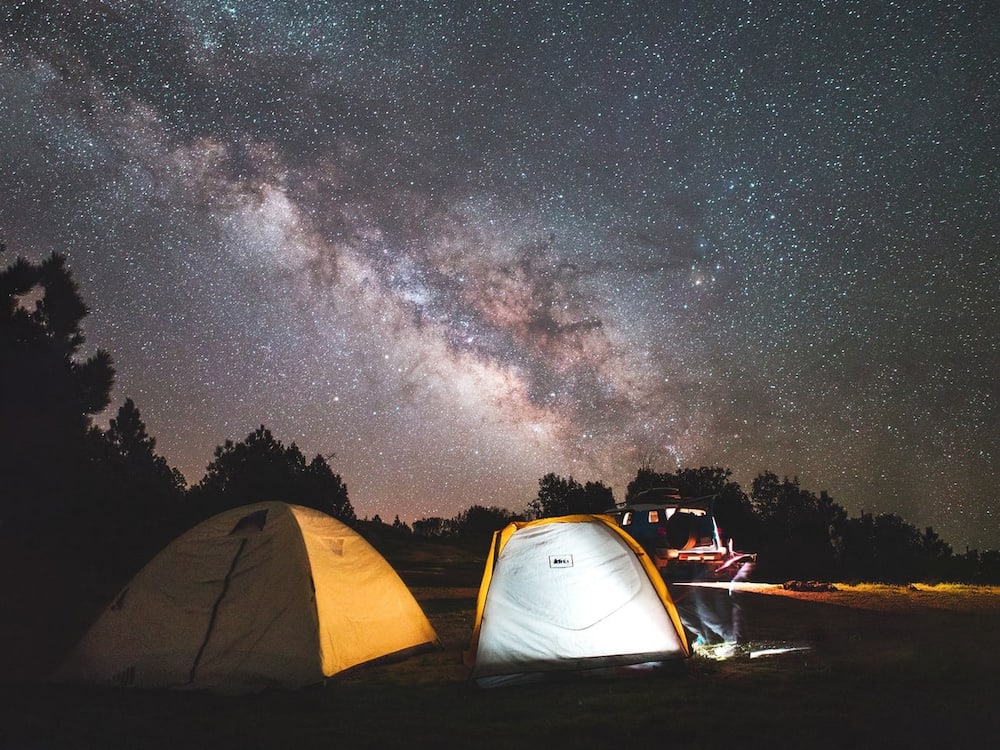 You'll be spending much time outdoors, just you and nature.
Any primitive backpacking and camping trips have the sole purpose of being in the woods and mountains by yourself with no proper shower, Internet access, or bathroom.
If you want to disappear off the grid, here's what you can do.
Plan your first primitive backpacking trip over the weekend near your place. The most important rule is to leave no trace, meaning anything you bring with you, you must return it.
Do not cut down trees or break branches, do not leave your garbage behind, and set up your camp place near a road, trail, or water. Download some helpful maps for backpacking and hiking trips and set up your location coordinates.
The basics of primitive camping will allow you to cut down on your weight and only carry the essential items. For example, you can use foldable, reusable mylar pouches to fill with water. Or, bath in the lakes if you are near a water resort.
In some instances, you can carry baby wipes. Primitive backpacking also means no gadgets and electrical items. For your safety, bring a weather radio or a walkie-talkie.
6. Multi-use Items
Multi-use items are helpful on longer trips. However, you can lighten your load by packing some of these things. For example, vaseline is a multi-purpose cosmetic that you can use on your blisters to slow-burning fuel or shield the outside infection if you have a recent wound.
Another example is the bandana. You can use it as a slow drip coffee filter, headwear, hanging food items, or dish cleaner.
7. Prepare and Plan Out Food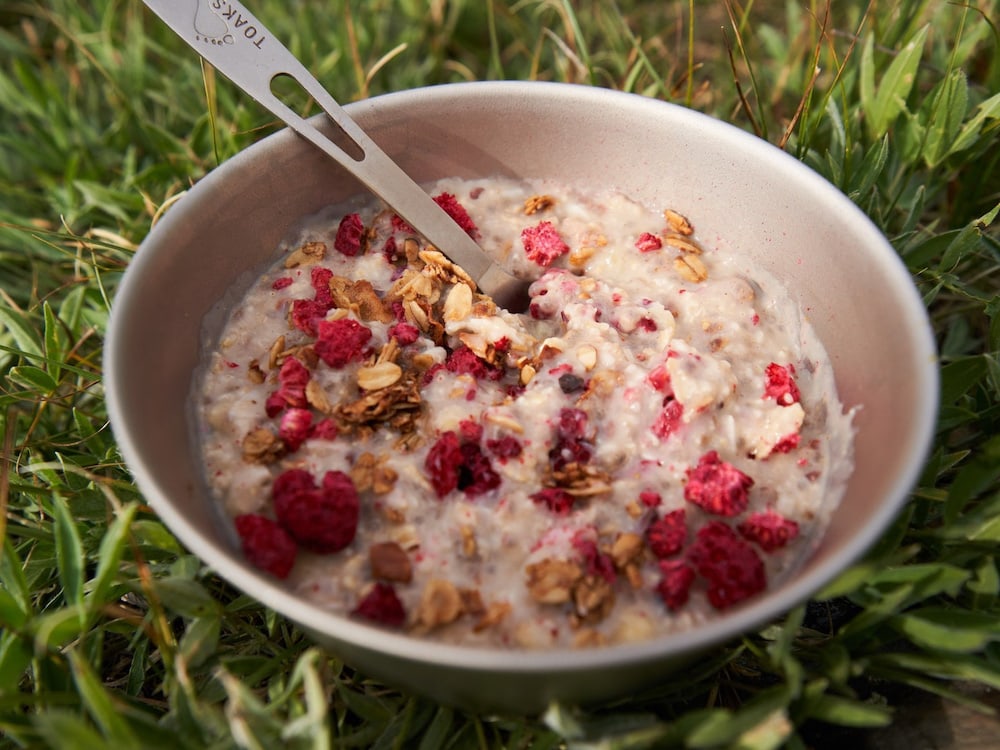 First, identify how many calories you need per day. Then be selective in carrying food items. Many food options are lightweight but calorie-rich. For example, dry fruits are light and fulfilling.
If you are backpacking in a remote area where there'll be no access to commercial food, you must plan your food daily and pack accordingly.
---
Conclusion
So, these are the seven simple tips to lighten your load and help you become a 'lighter' backpacker. Use the advice given in the post next time you backpack for the jungle or the mountains, and feel the difference.
Please share with fellow travelers if you're already following this advice or know any expert tips.
---
An appeal: Please do not throw litter around. Use a dustbin and if you can't find one, take the trash with you and throw it when you find one. Your small steps like this one can make the world clean and green.