Parijaat tree which is also known as 'kalpvraksha', is a mystical tree on the mystical land of India in a small town known as Kintoor.
India's diverse culture and beliefs will always amaze you. A country where unity exists in diversity. And from that India, I plucked out an interesting story today.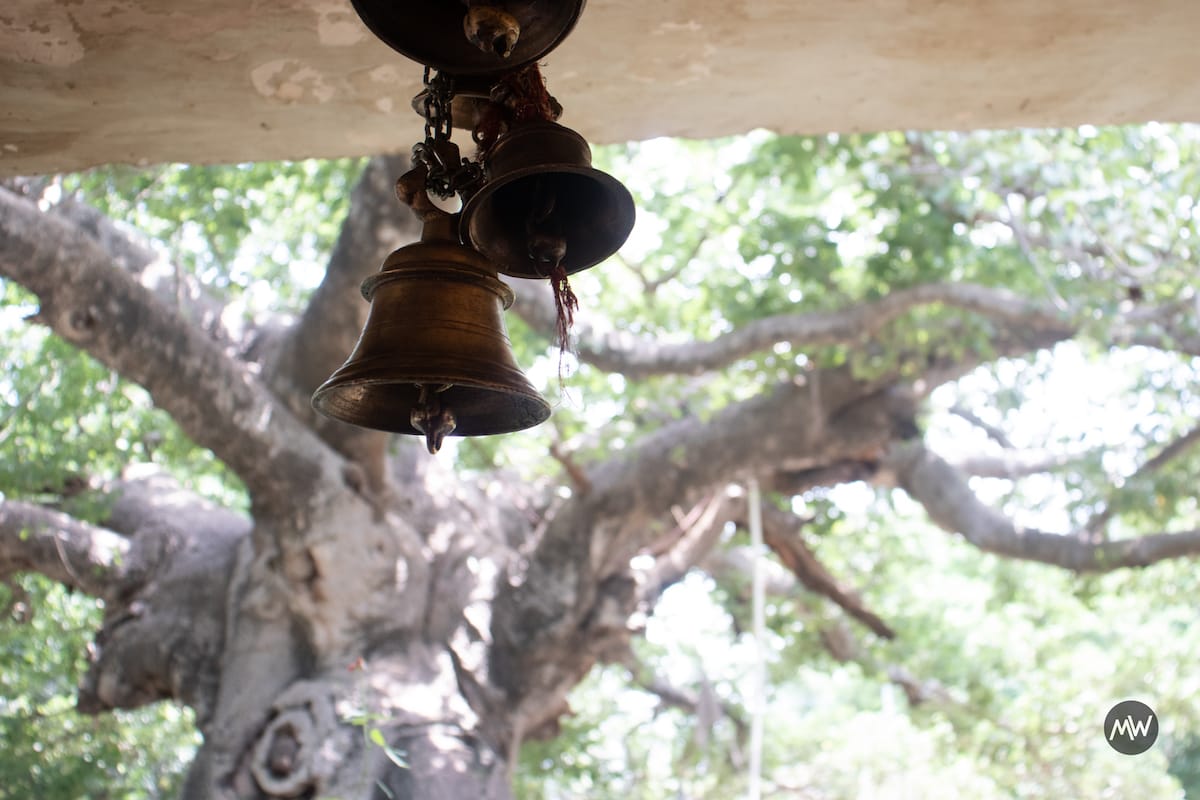 In India, trees are believed to be sacred and many of them are even worshipped as Gods and used in various holy activities. The Parijaat tree of which we are talking today is one of the ancient and is believed to exist for more than 5000 years.
If you don't have enough time, watch this video and you'll be good to go 🙂 [Language: Hindi]
Why Parijaat tree is famous?
There are many Hindu mythological stories attached to this sacred tree. Scientists of the modern age have not been able to find it's real age yet. But according to Hindu mythology, it might be existing afore Mahabharta period which basically means it is more than 5000 years old tree.
Mythological Stories of Parijaat Tree.
Let's hear some legends, mythologies from Hinduism related to this tree's foundation.
Bow Master Arjuna Bought This Tree.
According to Hindu mythology, when Dhritrashtra sent Pandavas to exile, then Panadavas' mother, Mata Kunti came to the forest along with his sons and rested here. She established a Lord Shiva temple nearby and named it 'Kunteshwar Mahadev.'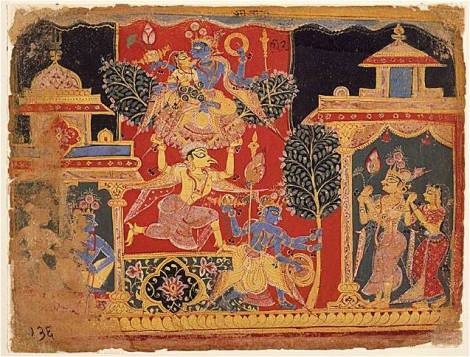 After she showed her interest in a mystical flower she knew about, in order to worship Lord Shiva, his son Arjuna immediately took the concern and reached heaven for it as the Parijaat tree which gives the flower was existing only in heaven. Arjuna the warrior bought the whole tree in care for his mother.
Lord Krishna Bought This Tree.
It is said, that once Krishna went to Raivatak Parvat with his wife Rukmani for some holy practice and there Devarshi Narad gifted Krishna the white-big flower of Parijaat. Then, the Lord gave that flower to Rukmani and she decorated it into her hair.
Upon knowing this, Satyabhama, another wife of Lord Krishna, got jealous and demanded the tree of this flower. Thereafter, Lord Krishna visited Swarg Lok and bought the tree himself and planted it in Satyabhama's place in such a way that its flower fell down very far from Satyabhama's at Rukmani's place.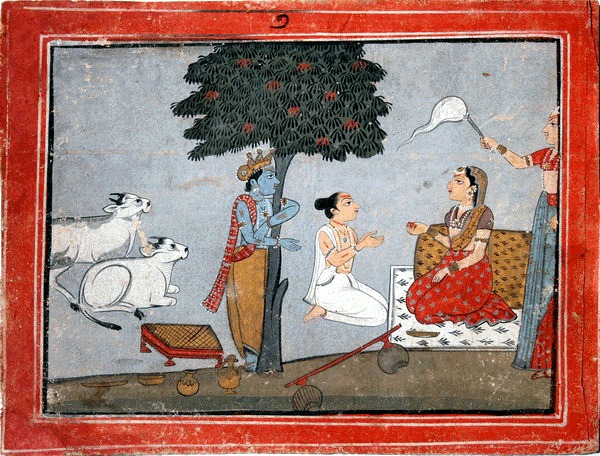 Some people even say that it was Lord Krishna who ordered Arjuna to bring the Parijaat tree for Mata Kunti from the palace of Satyabhama. Arjuna then bought the tree from Dwarka and established it in this place, Kintoor.
Birthed from the churning of the ocean.
According to Hindu mythology, this tree is birthed from the notable Samudra Manthan or the churning of the ocean.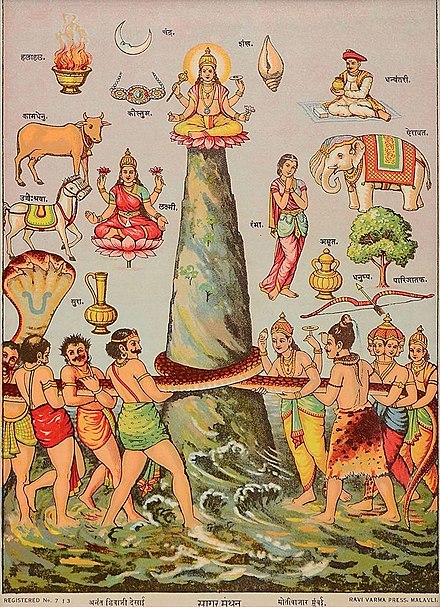 After its existence became a reality, Devraj Indra took it to the Swarg Lok and established there.
The science-backed story.
I personally don't know which story is true and on which one should believe. Different people have a different opinion and everyone's opinion and belief should be respected as well.
But, being inclined towards science, I could not hold myself in telling the story of how science had explained it.
Actually, this tree is very common in Africa, Madagascar, some parts of Australia and alike region. It is known as Baobab Tree (Adansonia).
If information is to be believed, the tree grows in a harsh region and is itself a very rough tree. Therefore, it being healthy and full in a region like India where the environmental condition is not according, is itself no less than a magic.
Scientists have not been able to find out its real age – the one in Kintoor. And it is truly mystical to see it, 50 feet wide and 45 feet tall. One must visit this when doing the Lucknow region tour.
The Wish Bearing Tree or Kalpvraksha.
Since it is considered one of its kind, a holy or sacred tree and has connections with deities of Hinduism, it is well believed that if you wish for something with a true and honest heart, the God hears it. Wishes get fulfilled and therefore, this tree is also known as wish bearing tree.
This tree is also mentioned in Shrimad Bhagavat.
The White-Golden Flower of Parijaat
This tree bears a white flower which is almost as big as one's palm. As it gets old, it starts turning into a golden color hue and gives that immensely beautiful look.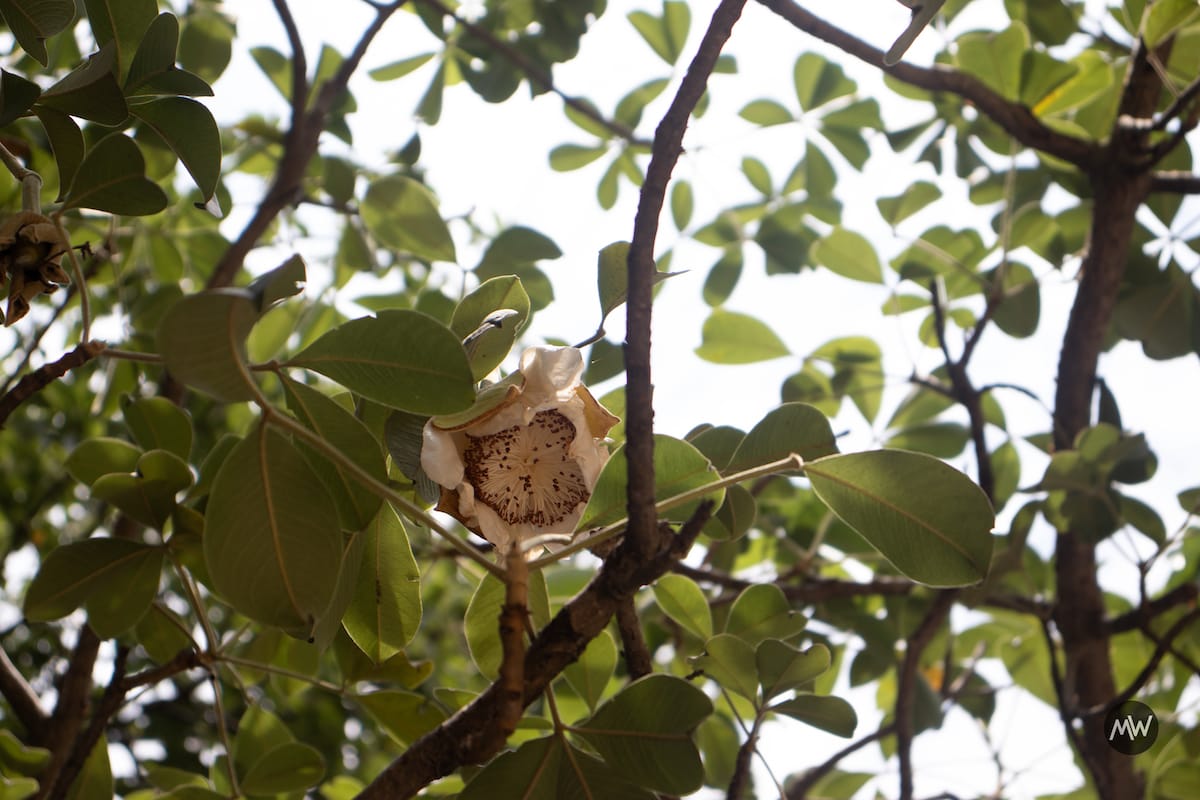 The flower has been of various importance as well. It is used in worshipping Lord Shiva and Goddess Lakshmi.
Notably, the Parijaat tree doesn't bear fruit.
Where is Parijaat Tree located? [Map]
Parijaat tree is located in a small town named Kintoor, near city Barabanki and is almost 67 km by road from the capital of Uttar Pradesh – Lucknow.
To be honest, there is rarely public transport available and hiring a cab/taxi seems to be the best option to reach here.
You can contact us to help you out with that.
My experience.
To me, it is truly inexplicable. The tree is grand and in a green setting which will attract you every bit if you're a nature lover.
I visited in August, and luckily it's the time when the tree bears the flowers. The government has done well in protecting the Parijaat tree but this holy place needs more attention of the leaders.
As I entered through the gate, I could see some old age people playing 'Lok-Sangeet' and kids selling local fruits for a living perhaps. Nearby, there were vendors selling necessities for worshipping and some local foods as well.
Upon talking to the priest there, we came to know, their demands are not fulfilled and they need more facilities/attention as well.
The grandeur look of the Parijaat tree and seeing people faithfully worshipping near it mesmerized me so much that I couldn't forget even the tiniest sight. I often feel that special connection with the trees, of any sort and even my name Vipin translates into a forest which is obviously combined of different types of trees.
FAQs Related to Sacred Tree Parijaat.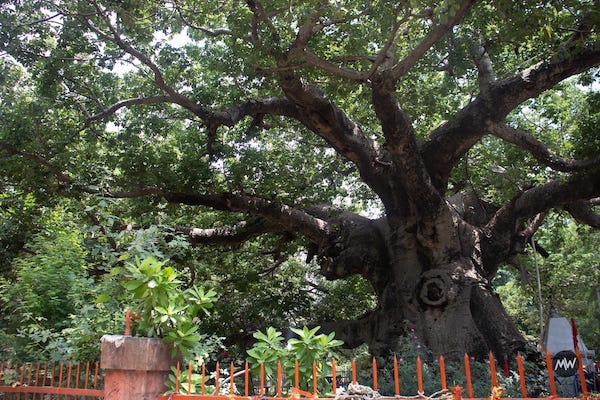 How to reach to Parijaat tree?
One can opt for public transport from Barabanki or Lucknow city. Since public transport shortages here we recommend to hire a cab or taxi.
How much is the distance between Parijaat tree and Lucknow?
It is situated in a small town named Kintoor and is approx 67 km from Lucknow and 40 km from Barabanki city.
Flower of Parijaat tree?
The flower of this tree is a palm-size white-golden colored flower and is considered to be holistic importance. It grows in the month of August.
What are the species of Parijaat tree?
This tree is of a species named Baobab tree (Adansonia) and is populous in Africa, Madagascar and some parts of Australia.
What is the age of Parijaat tree?
It is believed that this tree has existed even before Mahabharta, so it's estimated age is more than 5000 years.
Conclusion.
So, if you have a heart of an explorer and India is on your #1 list, this tree is sure to be covered. Not only that, the tree is in a village setting and therefore coming here will show you rural India as well.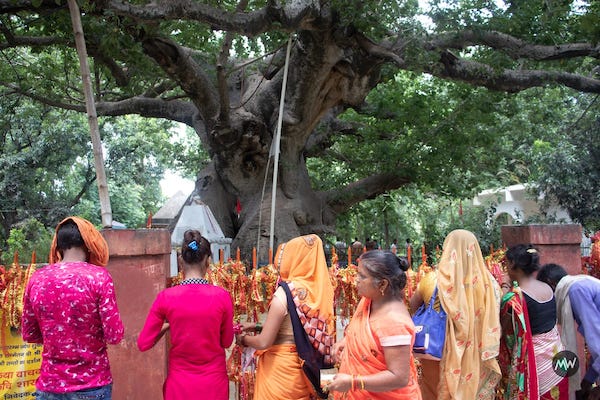 If you need any kind of assistance or help, we can help you for sure.
And yes, please don't forget to jot down your questions or thoughts below in the comment box.