Whenever we plan to travel somewhere, the first consideration that comes in mind is of searching apt yet not expensive hotels. Imagine, if you can get it for free? This will make your trip even more fun. You must be wondering what is kidding. I'm not joking at all.
There is also a service in the world called Couchsurfing which you can use to feel like staying at home for free. At the end of the blog, I am attaching the full information.
After Mysore, we were to go to Madikeri near Coorg, where we had booked a homestay. Since I had also applied to Couchsurfing, where the positive answer came from. After a very long conversation, we thought of stopping at a place with Couchsurfing.
A Trip Full of Fun
The journey started from Mysore at 5 pm. I had met my friend (Shekhar) after a long time, we started talking a lot, a bit of fighting, some fun, and how the journey came to an end, I did not came to realize.
The weather was starting to get a little bad.
Rain showers welcomed us well. Let me tell you, traveling in South India is most enjoyable in the rainy season. Greenery will make your heart skip many beats. This how we reached Kushalnagar.
I called Akarshan Devanand (my host at Couchsurfing). For some reason, he did not respond. He already gave me the number of an autorickshaw driver. The rickshaw-wale-bhaiya attended the call and agreed to pick us up.
With the help of Google Maps and Bhaiya Ji's local knowledge, we reached our destination – a South India village named Hudugur.
A Heartwarming Welcome At Home
Akarshan warmly welcomed us. Due to the weekend, some of his friends also came. One of them had a birthday. After giving some introduction, we sat in a room and started talking.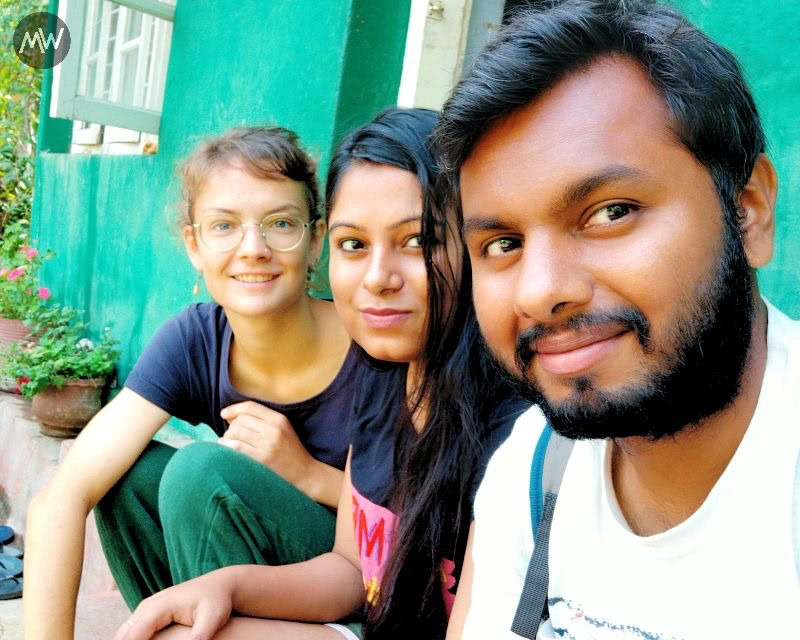 There I met Leonie (who had come from Germany). Seeing her I felt a tinge of shame and embarrassment. She came from Germany and is Couchsurfing in India and there I was – hesitating. All in all, she moved me.
Celebration of the Midnight
Because of the beautiful weather, we all sat on the terrace. Everybody was telling the journey and purpose of their life. We also had homemade wines for the celebration. It was around 12 O'clock when the cake was cut and the birthday boy got some fists and bumps from his friends.
After dinner, we went to sleep quickly. Our body was tired from walking and traveling all day, meaning, we needed sound sleep.
Morning View
I woke up early in the morning. Akarshan had told me at the night that there is a river right in front of his house, where some good time can be spent. I tried to wake up Shekhar and Tanya. Shekhar did not get up as usual consequently I, Tanya, and Leonie walked towards the river.
After reaching the bank of the river, I zoned out. Never have seen such a calm and beautiful river. Leonie came for the purpose of bathing so she jumped into the river without any delay. And I started to capture beautiful views of nature on camera. For nature lovers like me, such a scene is no less than a paradise.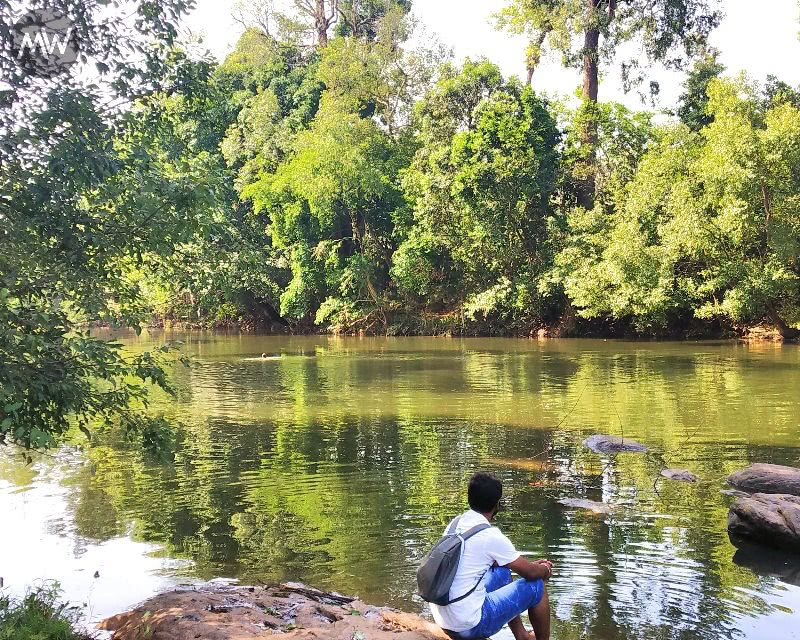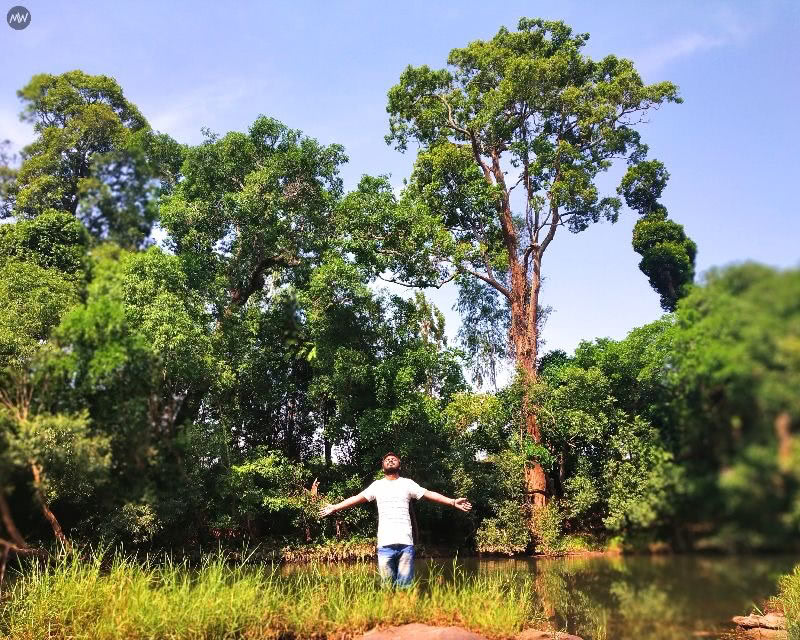 I put both my feet in the river and with my eyes closed, laid down on the rock. The sound of birds and the quiet atmosphere seemed like sweet sugar candy in the ears.
Love of Mother's Hands
Returning home, we found that Ma (mother of Akarshan) had made breakfast us. Hot pooris, potato gravy, and coffee…yum. I also started calling her Maa aka mother. She surely knew that a man's heart is through his plate.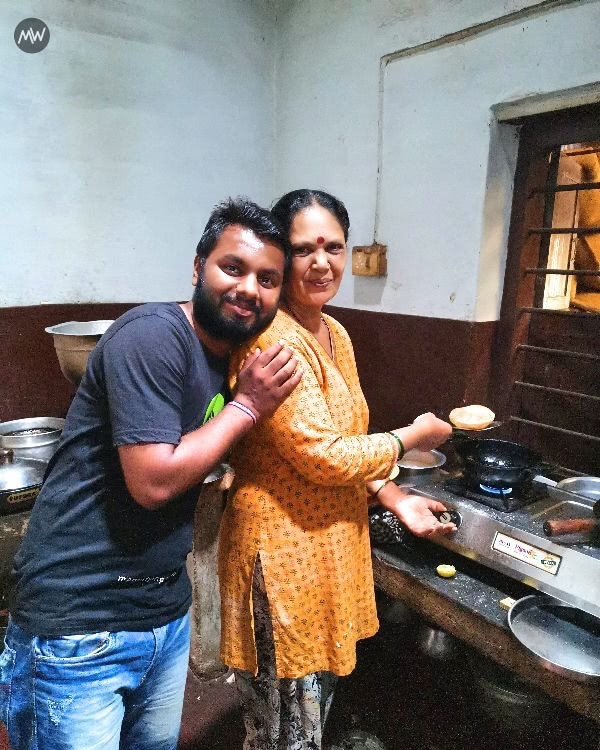 Let me tell you that they have a homestay nearby, whom Maa and Sandeep look after. The mother cooks food for the family as well as the guests of the homestay. I could not imagine how she manages all. Even after doing all, the mother does not get tired at all – full of life.
Tour Around the House
There was no lack of natural beauty around the entire house. There was a small garden spread over a good area, and from small plants to tall coconut trees.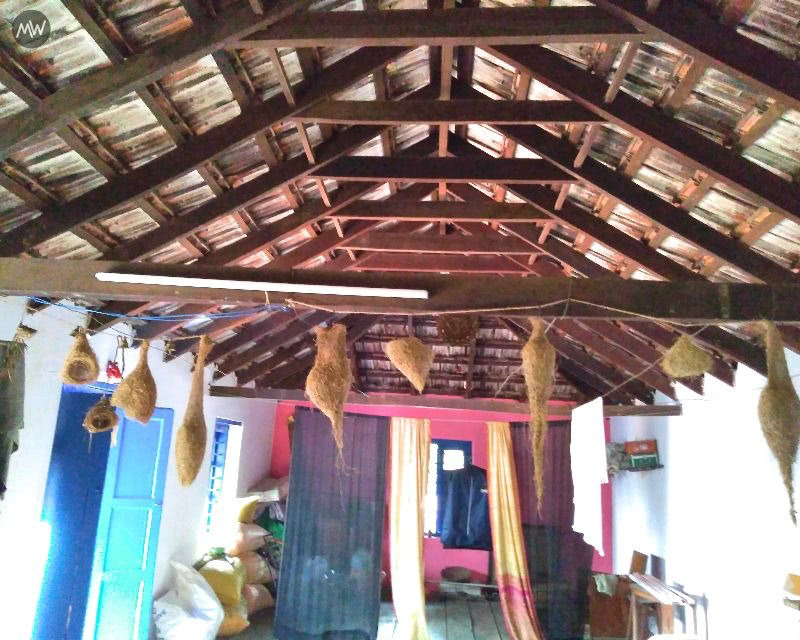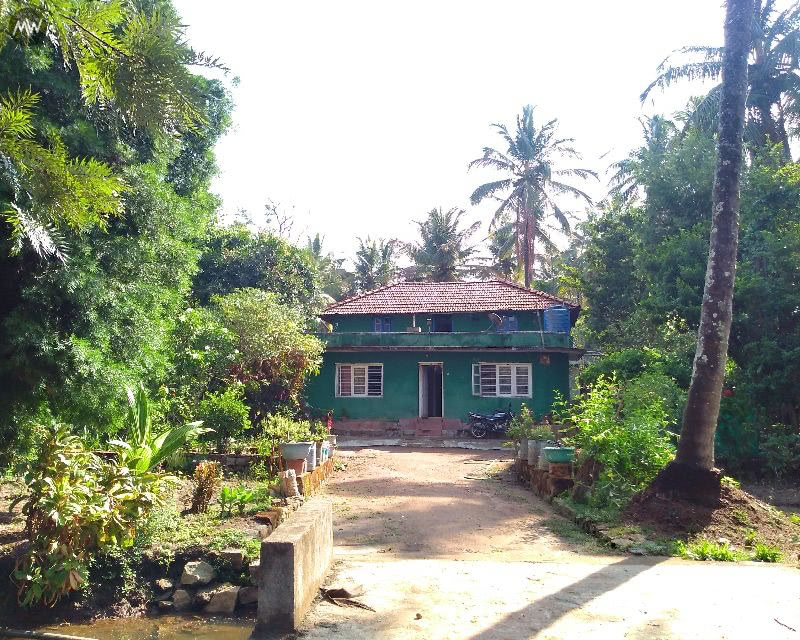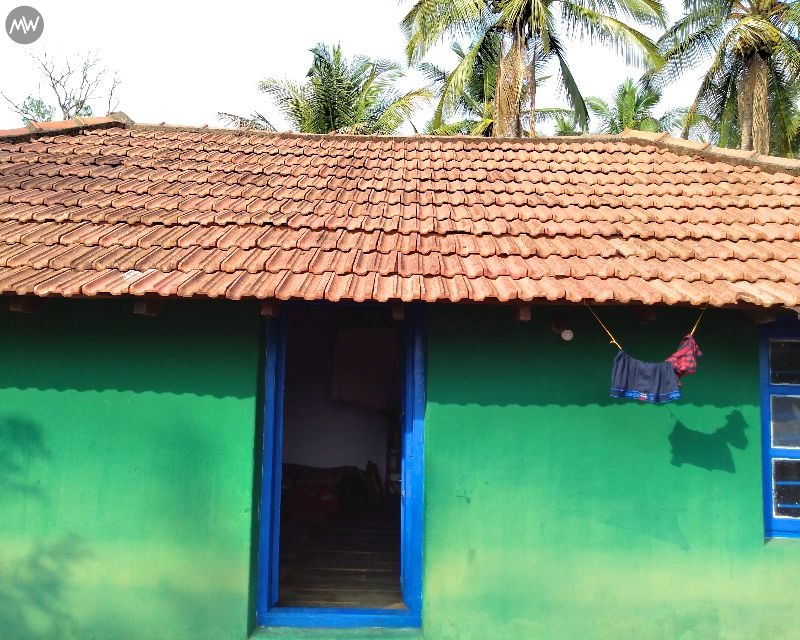 There was a small gaushala (a place where cows are pet) behind the house where some sing. Some chickens were also reared next to it.
Tour of Tourist Places
We all got ready and set out on to nearby major tourist spots. Leonie also walked with us. She had to catch a bus to Kochi from there. In a few hours after catching the rickshaw, we visited some places and came back by evening.
I will tell you about the places on another blog. The main purpose of this blog is to tell you about Couchsurfing.
Laughter Filled Parting
All friends of Akarshan went back in the evening. I had a good time with all of them. Hope to meet again with a hug. Akarshan also had to accompany them. I thank him for being so hospitable. He said that if you face any problem anywhere in Karnataka, feel free to call me. With this, he left.
Morning of Departure
We woke up early the next morning because we had to explore Madikeri. The mother served breakfast. After having a meal, we tied up our bags. I had bought some Gujiya from my home, which I gave to mother. I took blessings from her and the grandmother. Mother asked me to come again, no matter if Akarshan is present or not, I can come anytime. With this, we left.
Couchsurfing – What, How, and How Safe?
This is an app-cum-service that you can install and use on your smartphone by giving some general information. People all over the world are using it.
Generally speaking, this is a service that people do selflessly. It is completely safe and is a sort of community-driven platform. Watch this video to understand it fully:
Some Important Points To Remember
Couchsurfing can be good if you perceive it that way. Here are some benefits that I think you'll have if you chose to do Couchsurfing.
You will get to know the regional culture.
Sometimes people are really good and you'll feel home far away from your home.
You will get delicious homemade food. May also get local food.
You will get to know some places from the regional perspective which may not be on Google Maps.
You will meet more travelers with whom you can share your stories.
You'll talk to the local people, and learn about their lifestyle, etc.
Some Frequently Asked Questions
Is Couchsurfing safe in India?
Absolutely. It is completely safe if you are a bit aware. Take care of your own safety. Instead of staying free, you can help your host in some work.
Is this a free way to stay?
Yes. No fee of any kind is charged. Out of hospitality, it is recommended you help them in the housework.
Is it safe for women?
The safety of women is one of the main concerns of our country. You may face some trouble sometimes because there are all kinds of men in the world. If something like this happens, you have to fight back and report to Couchsurfing as well as authorities.
If you have any question in your mind, then you can feel free to ask me.