Read first, second and third part of this travel story to get a better insight.
There is a beautiful thought that I'd read somewhere which said that every end marks the beginning of another great thing. Our unforgettable trip to Dalhousie was coming to an end. While we had had a total blast in these days, it was the time to go home. Life would be a little different from this point.
The last day was a great day for our country. Independence day. And a day for us to wave a goodbye to Dalhousie and its vibes.
Good Morning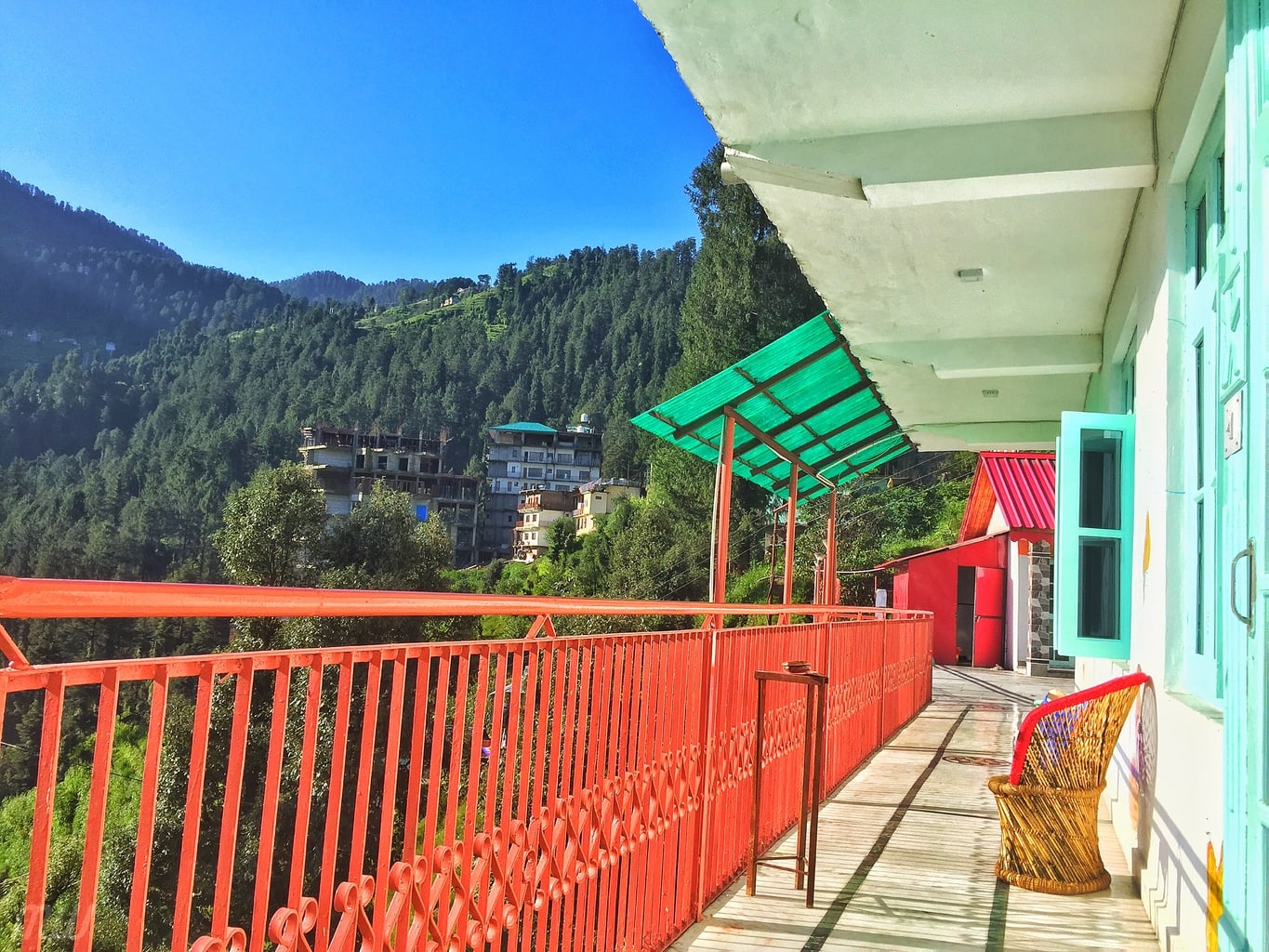 The morning was so pleasant. Sunlight was dancing on the mountains and peeping through our windows. We woke up late, as of course, we slept late. We wished a good morning to each other and got our butts up to get refreshed for the day. As we went up to the cafeteria, we saw people wishing and congratulating each other for the Independence Day! We ate our breakfast and sat, talking for hours. It was 9:30 am and was the time for us to go celebrate.
Celebrating Independence Day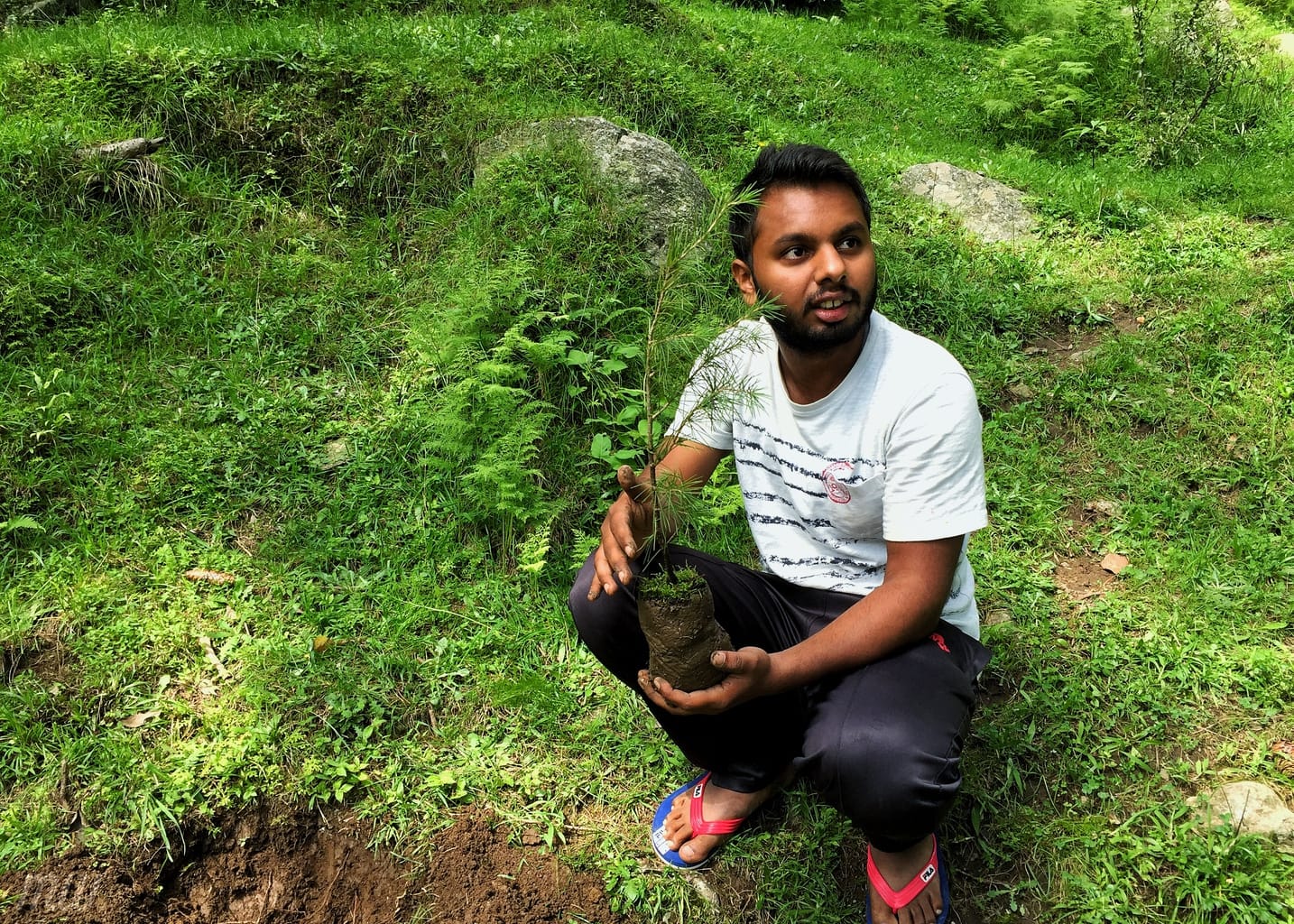 Zostel made us aware about the way it was going to celebrate the Independence Day along with it's anniversary which happens to be on the same day. The staff arranged some deodar plants. We, along with Zostel staff and some fellow hostellers went up to the nearby mountain with some ax and digging tools in our hands. We dig more than four pits to plant the saplings. One by one, we planted them with nourishment and left them to stand on their own. We were occasionally captured in the camera of Zostel.
We climbed down the mountain after spending an hour or so in planting the trees. For obvious reasons, this celebration of the Independence Day was unique and fulfilling to the heart. As if we'd done an act of kindness. Maybe in a way, we surely had.
We were supposed to leave that day. It was around 11:00 am by then and we'd started packing our stuff.
Moment of Separation
We might have not spent most of our time in the Zostel but there was an unknown connection we had established with that place. And we knew, it'd always be there, blooming deep in our hearts whenever we visit it again. While we were talking to Nikita about how we're never going to forget this trip and will miss each other, we were also making the plans to meet very soon on the very same Zostel.
But for that moment, we'd to get separated. Change is the law of nature and being adaptive to those uncontrollable changes are the most 'natural' thing we can do. The clock was showing 12:30 pm and we'd to leave early because of the frequent landslides that were occurring in the area even though we were supposed to board our train at midnight. We slipped into our rooms to pour on some cologne and get going with our rucksacks. Tightening the shoelaces, we hung the stuff on our backs and left the room as it is.
We clicked some last minute selfies and shook hands with Nitika. She said she was gonna miss us and tried her best to make our stay a little longer. It wasn't a very good feeling of leaving the place and our friend Nitika but there are some things which are needed to be done at all costs. We went up to the cafeteria and thanked the team Zostel for our very pleasant stay and clicked some pictures with them for the record of our diary.
The Rough and Tough Road Journey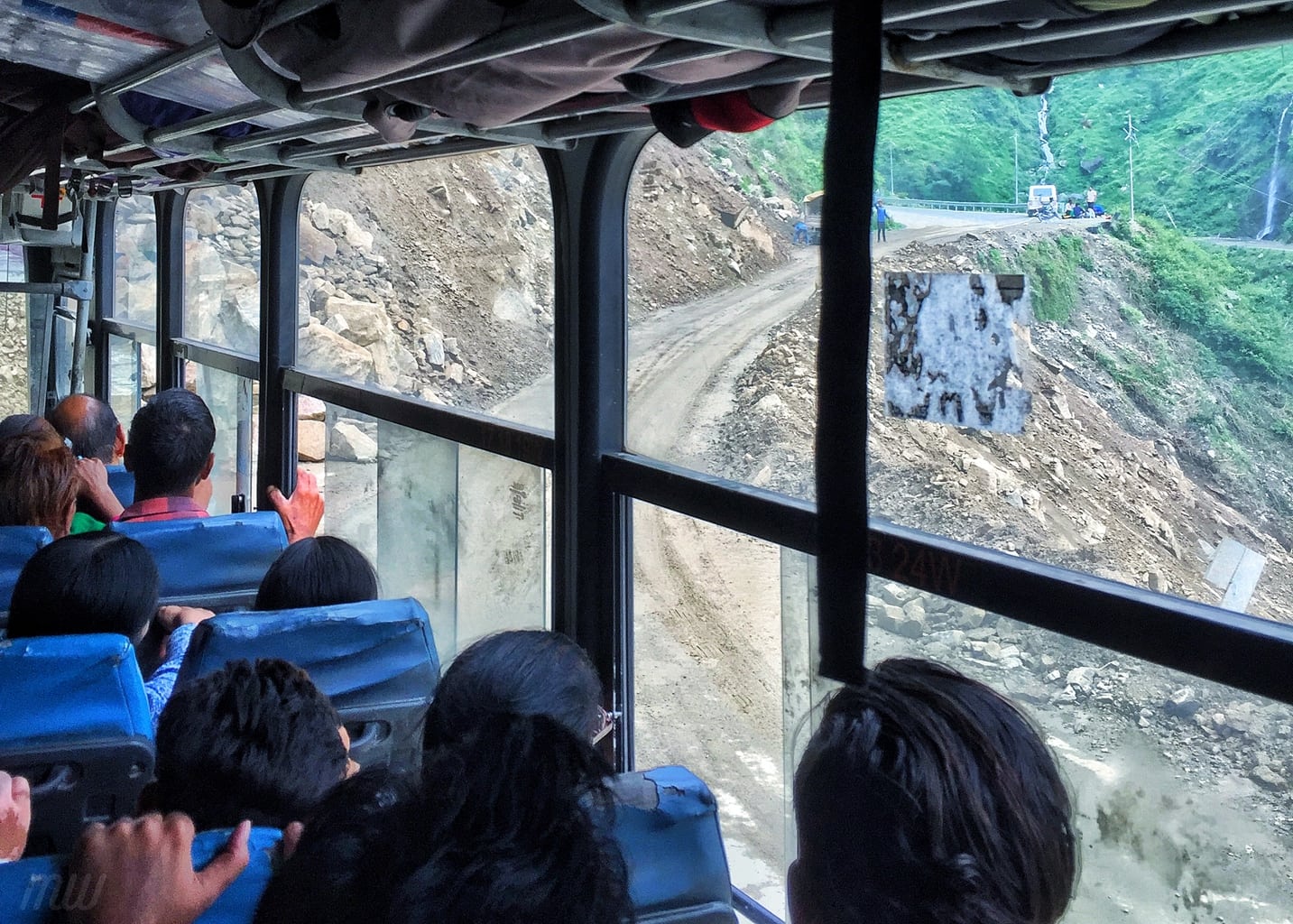 We left our hostel at around 1 pm and reached Banikhet around 2 pm because there were no buses available from Gandhi Chowk. After waiting for almost half an hour, we got the bus to Pathankot, from where we'd to board our train for Lucknow. The little road trip to Pathankot was not at all comfortable because of the curvy roads and 'we-not-getting-seats.' We encountered hours of traffic jams due to the blocked roads caused by the landslide were being cleared by the authorities. To make it even worse, after an hour of our ride, the tire got punctured. Fighting all the odds, we traveled 85 km standing in a crowded state government bus and reached Pathankot around 5:30 pm.
Waiting
As we reached the station, our detective's eyes searched for some vacant chairs. We dumped our rucksacks into it as soon as we found one and laid flat over it. Even though there was an irritating humming of mosquitoes all around, we had no plan to leave for the waiting rooms leaving the openness of nature. We talked for some hours. Exchange the travel photos via phone and uploaded statuses on our social media handles. After waiting for almost five hours, our train arrived at platform number one around 1 am on the next day.
And that is how our not so little trip came to an end. Please share your thoughts about how you liked this travel story series, what things we missed and what we should improve. Comment below, we love you!